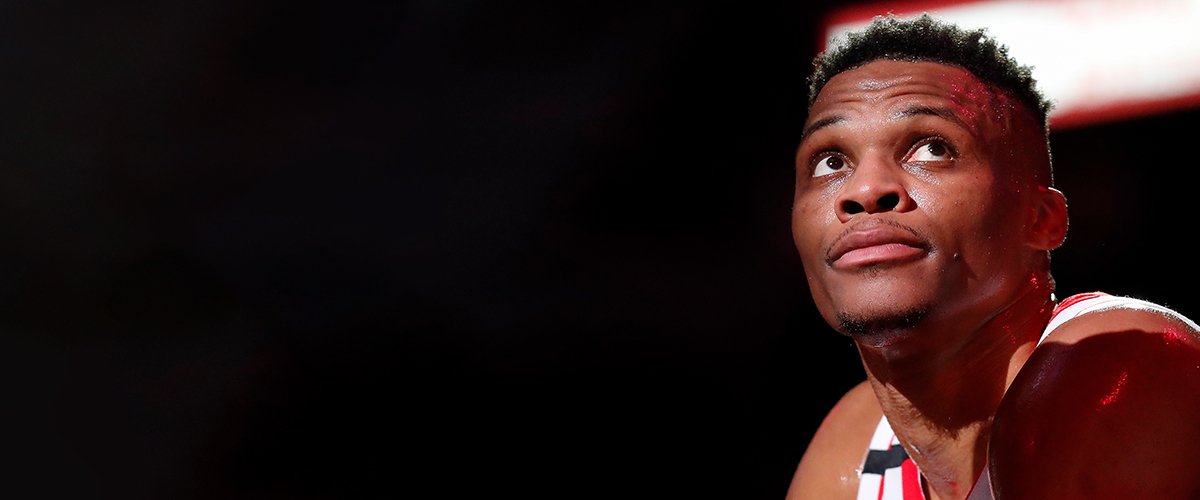 Getty Images
Russell Westbrook Lost His Best Friend at 15 — inside His Tough Upbringing and Rise to Success

Pro basketball player Russell Westbrook experienced a tough childhood involving a strict upbringing and a disheartening loss. Despite his tumultuous past, the star excelled in his endeavor and became a renowned NBA champion.
Growing up with strict parents has its silver linings, but it also comes with its downsides like every situation. Russell Westbrook, the Houston Rockets star, lived through his fair share of these downsides.
Born in Long Beach, California, and raised in Hawthorne as the first of two sons, it seemed the icon's path was laid out for him even before he got the chance to choose.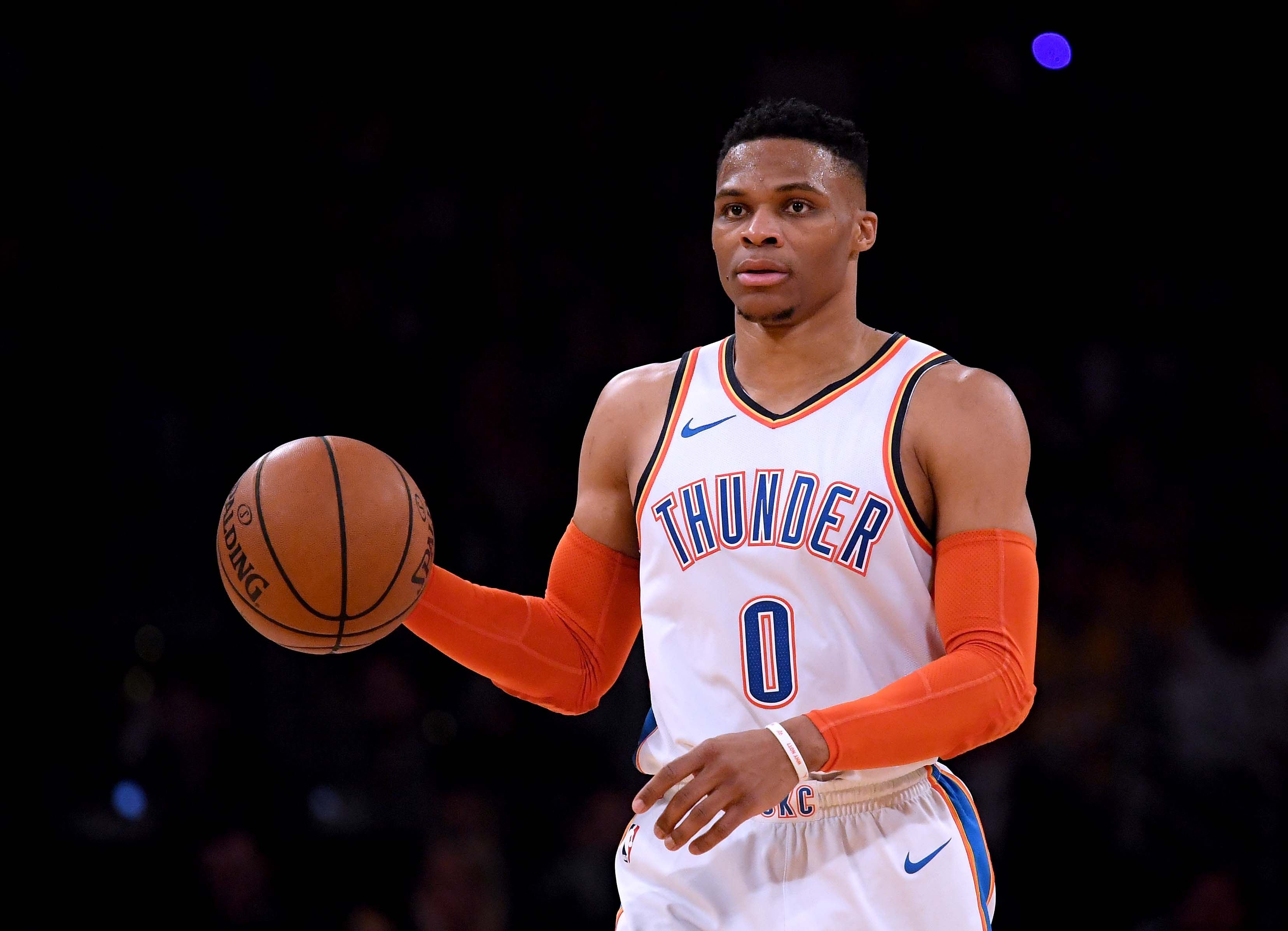 Russell Westbrook #0 of the Oklahoma City Thunder during a 107-100 win over the Los Angeles Lakers at Staples Center on January 02, 2019. | Source: Getty Images
Through it all, his dreams to someday play for UCLA alongside his best friend, Khelcey Barrs, kept him going. Therefore, losing Barrs at 15 created a significant loophole in his perceived reality.
Notwithstanding, the sportsman bounced back from the setback and forged ahead, moving past his UCLA dreams, into the champion-studded world of NBA stardom.
RUSSELL WESTBROOK'S CHILDHOOD
Russell Westbrook was born on November 12, 1988, to parents, Russell Westbrook Sr. and Shannon Horton. His parents, who were strict disciplinarians, raised him in South Central Los Angeles.
Russell's dad, a basketball fanatic, taught him and his brother, Reynard Westbrook, to play basketball. He devised workable strategies and drills for his two youngsters to follow to the letter until they gained unmatched command of the courts.
Horton also contributed to her son's success. While growing up, she employed strict measures to ensure her kids focused on their education. Eventually, Russell became an honor student, earning the required CGPA to pursue college basketball.
ONSET OF RUSSELL'S CAREER
Russell began his sports career by partaking in high school basketball games while attending Leuzinger High School, Lawndale. He played most of his games alongside his best friend, Khelcey Barrs, a highly sought-after high school basketball champ.
Standing at 5'8", Russell struggled to stay on the team and gain enough relevance to make it into college basketball. His efforts doubled following Barrs' untimely death.
ENCOUNTERING A GREAT LOSS
Russell Westbrook's friend, Khelcey Barrs, died in May 2004, during a pickup game. The inseparable pair were engaged in the routine pickup game alongside other teammates at L.A. Southwest College when Barrs suddenly slumped on the court.
They pronounced the budding athlete dead shortly after at the Centinela Hospital Medical Center, Inglewood. Doctors confirmed he died from an enlarged heart.
DEALING WITH THE LOSS
The loss of his constant companion put Russell in a tight spot. The icon, who was only 15 at the time, knew the only way out was to man up and fulfill their longtime UCLA dreams as a special honor to his friend.
Russell Westbrook and his wife welcomed their first child, a son named Noah Russell Westbrook, in 2017. The next year, their twin daughters, Skye and Jordyn Westbrook joined the family.
He became more focused on the game, playing with twice the effort. Luckily, the star experienced a growth spurt in his senior year and became one of his team's best players, averaging 25 points per game. The icon's prowess eventually gained him a place at UCLA.
JOURNEY TO SPORTS SUCCESS
Russell attained his full adult size of 6'3" by the time he became a college freshman. While playing for UCLA as a backup starter and defender, he averaged 3.4 points, 0.8 rebounds, and 0.7 assists in his freshman year.
He became the primary starter in the next season and averaged 12.7 points, among other outstanding achievements. His performance in the season earned him the Pac-10 Defensive Player of the Year Award. At the end of his sophomore year, the athlete forfeited his remaining two years of college and declared for the NBA draft.
RUSSELL'S RISE TO STARDOM
Russell Westbrook's NBA career began in 2008 after Seattle SuperSonics selected him as the 4th overall pick in the NBA draft. He played with the Supersonics, which later moved to Oklahoma City and became Thunder, for eleven seasons, achieving several record-breaking feats.
In July 2019, Thunder traded Russell to the Houston Rockets, a team he plays for to date. In the course of his career, the 32-year-old has led his teams to several victories through his basketball prowess.
These and many other feats have paved his way to basketball stardom in the last 12 years. But the basketball legend's career has not always been a bed of roses.
In fact, he has experienced his fair share of criticisms, game losses, mistakes, turbulent times, and health scares. Notwithstanding, he kept pushing through, with his special orange wristband inscribed "KB3," serving as a reminder that he was living his dream for his friend, Khelcey Barrs III.
RUSSELL'S PERSONAL LIFE
While living the NBA dream, the sportsman kept his personal life afloat. In August 2015, the star tied the knot with his college sweetheart, Nina Earl.
Two years into their marriage, Russell Westbrook and his wife welcomed their first child, a son named Noah Russell Westbrook, in 2017. The next year, their twin daughters, Skye and Jordyn Westbrook joined the family.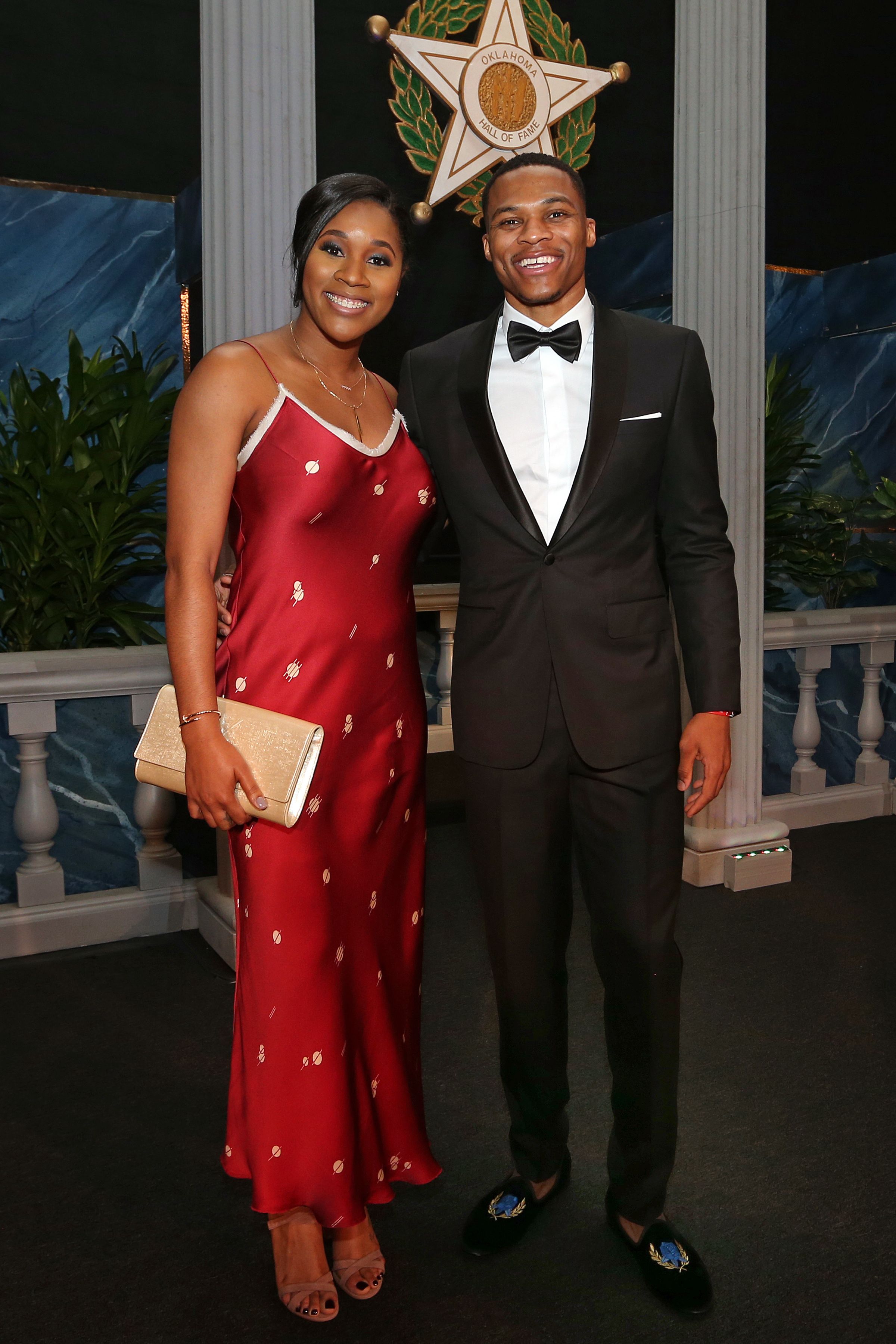 Russell Westbrook with his wife, Nina Ann-Marie Westbrook on November 17, 2016 at the Cox Convention Center in Oklahoma City, Oklahoma. | Source: Getty Images
Today, Russell Westbrook is a successful basketball star, a loving husband, an adorable father to his kids, and an admirable son to his parents, all thanks to his invaluable upbringing.
Please fill in your e-mail so we can share with you our top stories!