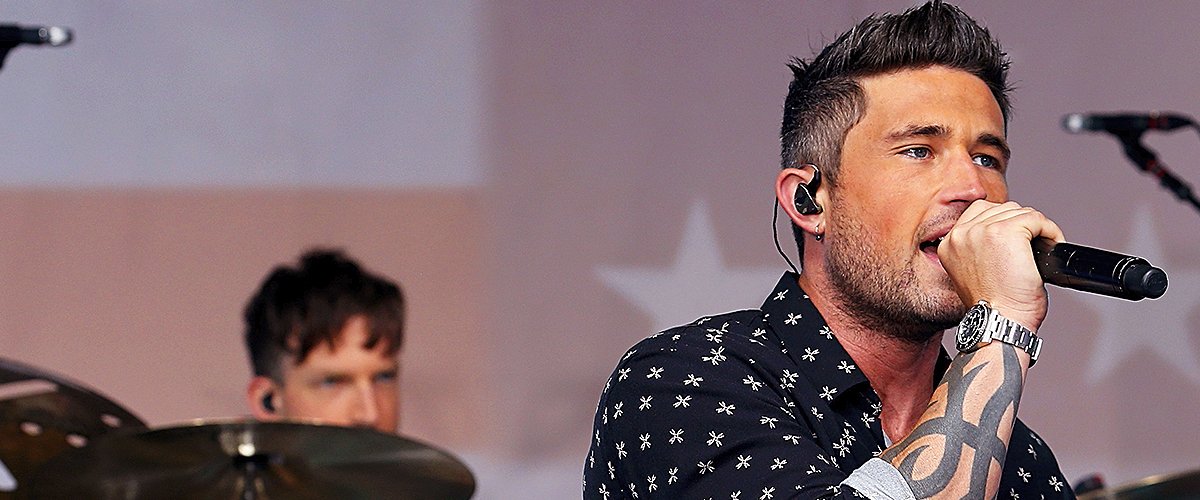 Getty Images
Michael Ray Is Carly Pearce's Ex-husband and Also a Singer — What to Know about Him
Country music singer Carly Pearce was once happily married to a fellow country singer, Michael Ray. Although the pair separated after only eight months, their short-lived marriage remained on every lips months after their split.
Carly Pearce exchanged vows with Michael Ray in 2019, a year after they began dating. The marriage led many on a quest to dig out facts about her husband, Michael Ray.
Among the interesting details discovered about the groom was the similarities in their passion and career. Like Carly Pearce, Michael Ray is a country music singer and a talented songwriter. Little wonder the duo connected instantly.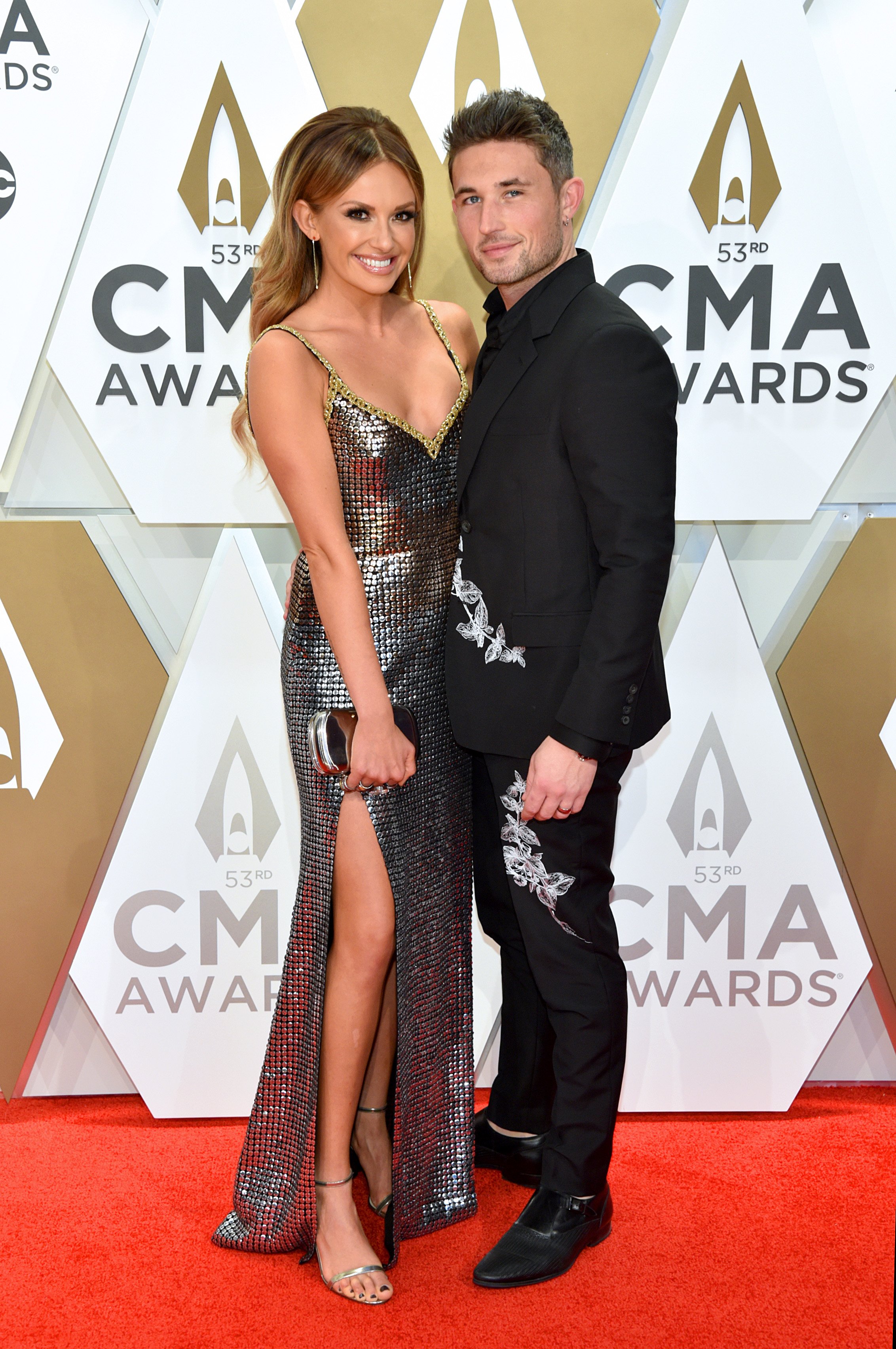 Carly Pearce and Michael Ray attend the 53rd annual CMA Awards on November 13, 2019, in Nashville, Tennessee. | Source: Getty Images.
Sadly, their awe-inspiring relationship ended almost as soon as it commenced. With the one-time couple continuing their solo career pursuits, here is a brief glimpse into Michael Ray's life then and now.
Born in Eustis, Florida, Michael Ray came into the world on April 29, 1988. Growing up, Ray was close to his grandfather, Amos "Wilson" Roach, who triggered his interest in music.
The singer's grandfather taught him to play the guitar from a young age and introduced him to live performances in assisted living centers.
Ray graduated high school in 2006, and with approval from his family, formed a band in Southern Florida. Like his grandfather, Ray's father was a music lover and influenced the artist's decision to take his songwriting and music pursuits to Nashville.
MICHAEL RAY'S SINGING CAREER
Ray's inherited love of music eventually turned into a burning passion that drove him to stardom. Following his move to Nashville, the icon released his first album in 2010, which put him on manager Tony Conway's radar.
He went on to participate in the singing competition, "The Next: Fame Is At Your Doorstep." He won the competition thanks to Big & Rich star John Rich's mentorship, and ultimately, got signed by Warner Bros Records.
Under the record label, Ray released his debut single, "Kiss You In The Morning," which peaked at No. 1 in the Country Airplay charts.
Unlike Pearce, Michael Ray's new girlfriend, Tyler Tritt, does not share his career path. However, she is notably the daughter of the legendary country singer Travis Tritt.
The 2015 album garnered him an impressive fanbase, making him a celebrated country singer. Michael Ray followed up with his second album, "Amos," which dropped in 2018 and comprised several top-charting songs.
MICHAEL RAY AND CARLY PEARCE
At the heat of his career, Ray met his to-be ex-wife, Carly Pearce. Admittedly, Pearce had a secret crush on Ray even before their paths crossed. Acting on her crush, the songstress slid into Ray's DM and initiated a conversation that set their relationship on track.
They became a thing shortly after, thanks to one random night at Nashville Palace. The pair went public with their romance in July 2018, via a loved-up photo shared on Instagram.
Carly Pearce and Michael Ray's relationship progressed at the speed of light. On December 19, 2018, the 32-year-old country singer proposed to his then-girlfriend, and she said yes.
The duo exchanged vows on October 6, 2019, ten months after their engagement. Their wedding took place on a farm near the Nashville area and had about a hundred guests in attendance.
However, barely eight months after becoming Carly Pearce's husband, the singer's marriage hit a rough patch. Pearce filed for a divorce from her husband in June 2020, and the two agreed to part ways.
In a November 2020 interview, Pearce opened up about the reason for their split. She confirmed that although their love was true from the start, they very quickly realized they were not meant to be together.
Speaking on their separation, the songstress explained how she strived to save the marriage at first by doing everything she knew how to do. However, she noted, working to save a marriage required the input of two people.
Although Pearce maintained that quarantining together during the coronavirus pandemic in no way facilitated their divorce, she admitted the period gave her time to deal with it.
The country star wasted no time moving on to a new love interest. In November 2020, reports of his romance with Tyler Tritt flooded the media.
Unlike Pearce, Michael Ray's new girlfriend, Tyler Tritt, does not share his career path. However, she is notably the daughter of the legendary country singer Travis Tritt.
Carly Pearce, born Carly Crystyne Slusser, landed the planet on April 24, 1990. Her parents, Todd and Jackie Slusser welcomed her in Taylor Mill, Kentucky.
Due to her grandparents' love of country music, the singer developed an interest in the genre from a young age. Pearce began performing with a Bluegrass band when she was 11. She also sang in the choir and at tent revival shows.
At 16, she auditioned for the "Country Crossroads" show, a Dollywood theme park program. The songstress landed the job and ultimately moved to Pigeon Forge, Tennessee, quitting high school. She later enrolled in an online homeschooling program to complete her education while working five days a week at Dollywood.
Pearce decided to pursue a full-time career in music when she turned 19. To facilitate the process, the songstress moved to Nashville, Tennessee. In 2012, she signed a developmental deal with Sony Music but lost the deal shortly after.
She signed another deal in 2015 with Busbee. A year later, Josh Abbot Band, a country music group, featured Pearce in the song, "Wasn't That Drunk," which peaked at number 37 on the Billboard Country Airplay chart.
Her performance in the song garnered her recognition in the world of country music. The star released her first album, "Every Little Thing" in 2017. The album received widespread critical acclaim, further establishing Pearce as a professional country singer.
Please fill in your e-mail so we can share with you our top stories!