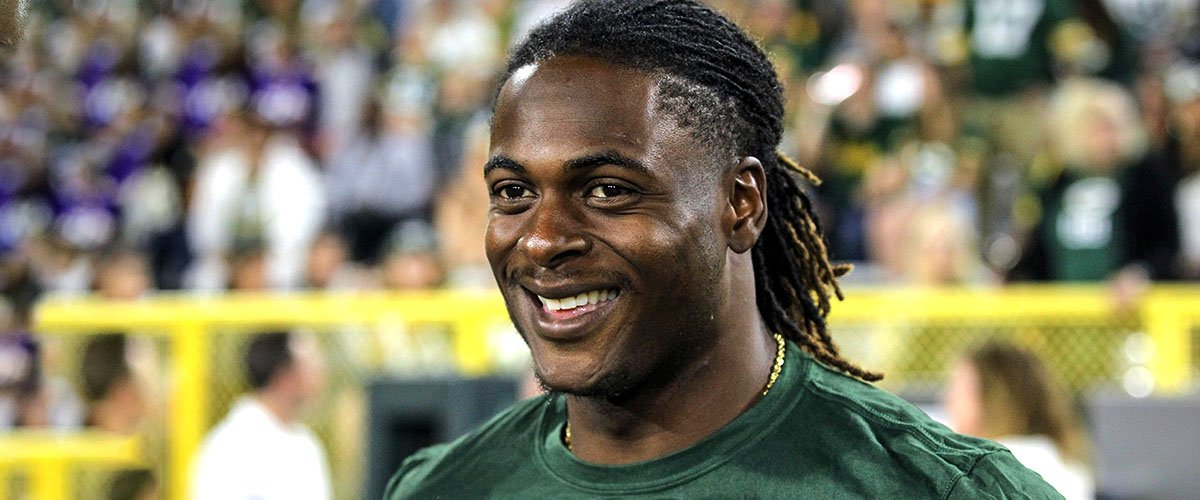 Getty Images
Davante Adams Is a Doting Husband and Father — inside the NFL Player's Personal Life

NFL wide receiver Davante Adams is an unstoppable force of nature on the field, but he is putty in the hands of his adorable one-year-old daughter Deija.
Green Bay Packers wide receiver Davante Adams is a tough nut to crack on the football field, but he's a big softie when it comes to his family.
Davante, who is married to his college girlfriend Devanne Villarreal Adams, is the proud dad of a one-year-old baby girl, Deija Leigh Adams.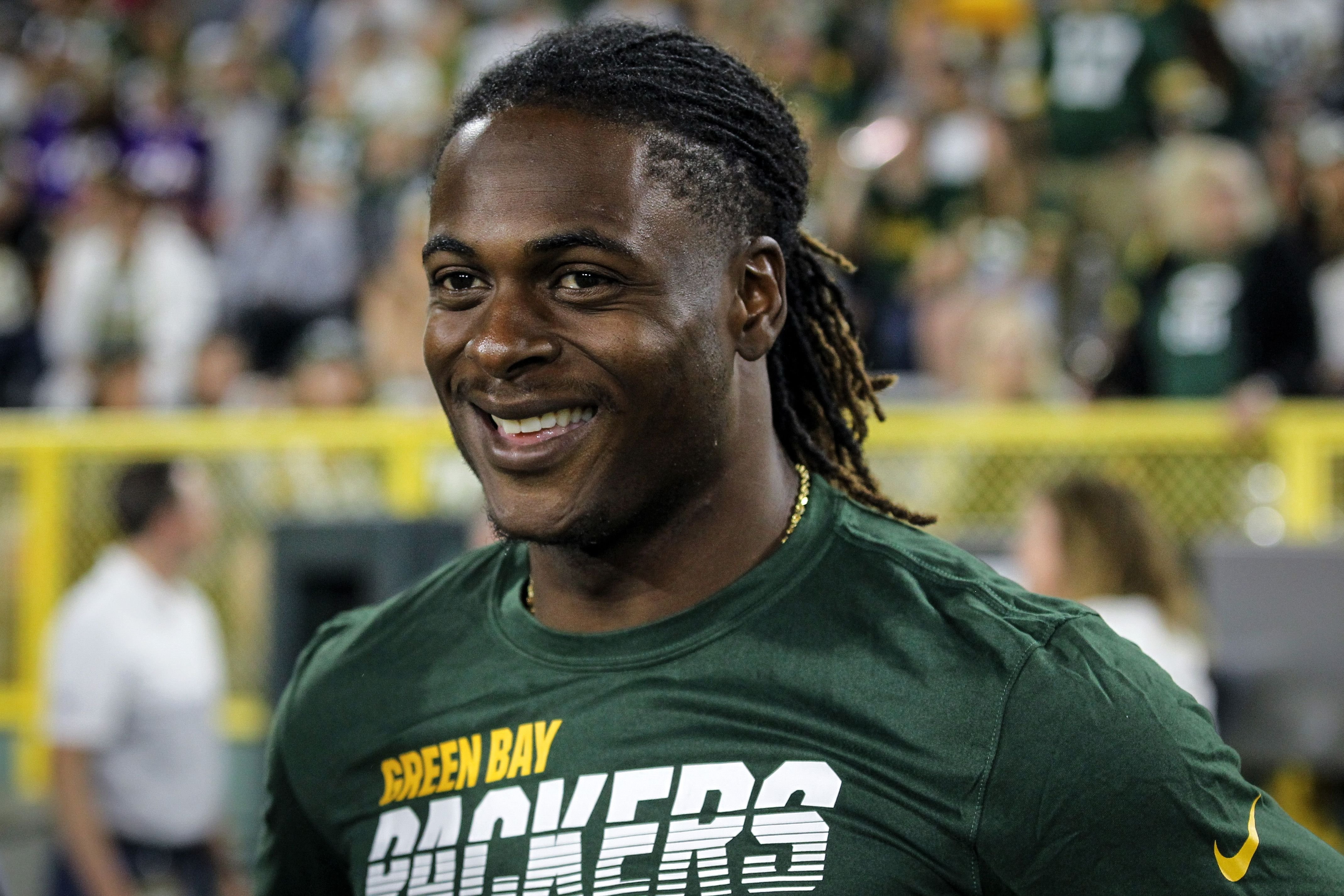 Davante Adams at Lambeau Field in 2019 in Green Bay, Wisconsin | Source: Getty Images
ROMANTIC WEDDING
Davante married long-time girlfriend Devanne Villarreal in 2018, in the romantic setting of the beautiful Bahamas, surrounded by friends and family.
Davante wore an elegant classical black coat-and-tails, while Devanne stunned in a beautiful white satin strapless gown with a cathedral veil.
SURPRISE ENGAGEMENT
The Bahamas hold a lot of special memories for Devanne and Davante. Davante proposed to Devanne in the Bahamas after luring her there on false pretenses.
Davante told his then-girlfriend that they had to go to the Caribbean paradise for a photoshoot, then dropped to his knees and popped the question. And, of course, Devanne said yes.
BIG NEWS
Then, on July 4, 2019, Davante dropped the big news on his fans. He and Devanne were expecting their first baby.
In what turned out to be a pregnancy announcement and a gender reveal, the football player confided in a shower of pink confetti that the new addition to the family would be a girl. He wrote:
"Baby Girl Adams? #TheAdamsFamily is getting a little bigger this September! Can't wait to meet our baby girl."
FIRST ANNIVERSARY
At the time of the announcement, the couple had just celebrated their 1st wedding anniversary on June 24, 2019, and the pregnancy added a special glow to the celebration.
The young couple has come a long way from their first meeting as students at Fresno State University in California.
To Davante's delight, he has now been invited to participate in a campaign for Jumpman, his hero Michael Jordan's brand.
UNCHANGED
But even though he is now a star player with a four-year, $58 million contract, Davante hasn't changed. Devanne revealed he's the same sweet man she first met. She said:
"He doesn't act like a celebrity. He's the same old Davante."
THE DOTING DAD
In September 2019, Davante and Devanne welcomed their sweet baby girl, and the football player did change -- a lot. Davante is now completely in thrall to his daughter. He wrote on her birthday:
"Happy 1st Birthday to my best friend in the universe!! Can't believe its been a year already. I love you Tootuh stop growing please."
He admitted that he had become even more driven on the field and more ambitious. He now has something even more important to fight for: his daughter.
Since little Deija was born, Davante's Instagram has been packed with snaps of his adorable baby girl, and he's been sharing every precious milestone with his fans.
JOINING JUMPMAN
And who knows, before long, he'll be taking little Deija to watch him play ball, or maybe even teach her to shoot a few hoops.
What Davante's devoted football fans may not know is that he is a talented basketball player too, and had to decide between the two sports in high school.
To Davante's delight, he has now been invited to participate in a campaign for Jumpman, his hero Michael Jordan´s brand -- a dream he has cherished since he was a boy.
Davante seems to have achieved his every dream: a brilliant career, a wife and daughter he loves, and a nod from his beloved basketball -- and he is only 27.
Even though Davante and Devanne haven't shared any of their plans, it probably won't be long before little Deija has a baby brother or sister, or three.
Please fill in your e-mail so we can share with you our top stories!