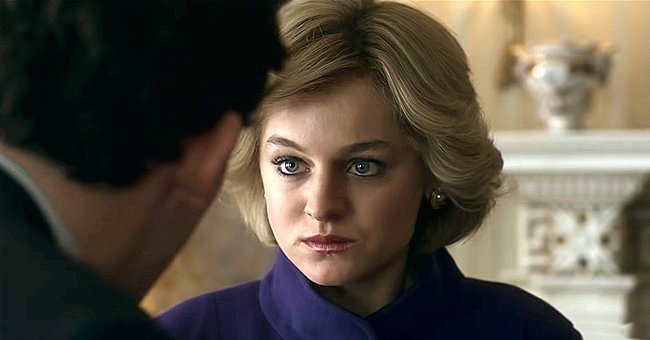 youtube.com/Netflix
Emma Corrin Who Portrays Princess Diana in 'The Crown' Details Being Hospitalized Amid Filming
Famous actress Emma Corrin recently opened up about some of the challenges she faced while shooting the popular Netflix show, "The Crown."
Emma Corrin is a beautiful actress whose striking resemblance to the late Princess Diana bagged her the honor of portraying the complex woman in the fourth season of the Netflix show, "The Crown."
In a recent interview Corrin had with Glamour Magazine, she opened up about the challenges she faced while filming and the effect portraying the iconic Princess had on her.
Emma Corrin at the premiere of Epix's "Pennyworth" at Harmony Gold on July 24, 2019 in Los Angeles, California. | Source: Getty Images
According to her, acting the role of Princess Diana was more than just wearing a wig and playing the part. It included getting intimate with details of the late royal's eventful life in what Corrin described as a "psychological journey of Diana" with a movement coach.
The 24-year-old actress also spoke about how she believes calling Princess Diana an "icon" does not do justice to all that she was, which was a lot. She said,
"The label of icon ignores so much of who Diana was and her beautiful complexity."
While alive, the late royal was known as "the people's princess" because the folks felt they could relate to her. Corrin believes that reminding the world of the love Diana's people had for her is more important than any other label.
The young blue-eyed actress also discussed some challenges she faced while they shot scenes of the popular series in Italy. One she recalled vividly was the one that got her hospitalized.
When the nurses discovered who Corrin was, they offered to help her disguise.
According to her, she had been sick with a bad cough for days before filming in Italy. To top it all off, she's asthmatic. Corrin, and the boys who play William and Harry, had to film a scene in what she called a "freezing cold" swimming pool. She said,
"It was honestly the hardest scene to film because I was genuinely keeping myself alive treading water, and also keeping 5-year-old 'Harry' alive, as we found out he couldn't swim!"
They had to return to the UK by flight the same night, and she decided to swing by a hospital to get antibiotics. A doctor gave her an oxygen test and chose to keep her hospitalized because her oxygen levels were low.
She kept a mostly low profile at the hospital, and when the nurses discovered who she was, they offered to help her disguise – a stroke of good luck if there ever was one.
Corrin's portrayal of Princess Diana has brought her overnight stardom, securing her great connections to several A-listers, including her costars, Olivia Colman, Tobias Menzies, and Helena Bonham-Carter.
In an interview with Elle, Corrin was asked if she had been prepared to deal with the abrupt fame, and the beautiful actress answered by saying she does not know if one can.
Corrin revealed that she's been getting advice from her veteran costars and colleagues. Some of the guidance includes working hard, keeping good people around, and making the fame work for her.
Corrin comes from a family of five, including herself, two brothers, and her parents. Her father, Chris Corrin, was a businessman while her South African mother, Dr. Juliette Corrin, worked as a child speech therapist.
She and her brothers, Richard, 21, and Jonty, 18, were reportedly educated privately. Corrin attended Woldingham, a posh Roman Catholic girls' school located close to Oxted in Surrey.
It is believed that the private sheltered life she lived while growing up may have prepared her for the spectacular role she is now playing. It is very likely the role will make her into a household name, and the world will be watching to see what she does next.
Please fill in your e-mail so we can share with you our top stories!