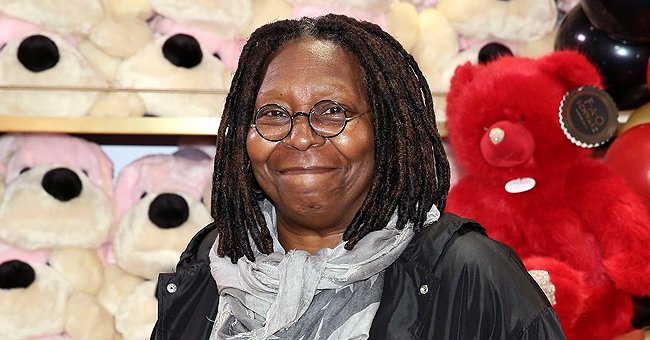 Getty Images
See the Highlights Whoopi Goldberg's Granddaughter Amara Shared of Her Lavish B-Day Celebration
Legendary actress Whoopi Goldberg's granddaughter Amara Skye shared various highlights of how she enjoyed her birthday and some of the activities she was up to with friends.
Birthday celebrations are a big deal, and while some people might enjoy lazing around on that special day, others have activities lined up to ensure they get the best of their day. Amara Skye Martin, the granddaughter of Whoopi Goldberg, falls in the second category.
Taking to her Instagram account, Amara shared various images of herself having a great time on her birthday, November 13, which she shares with her celebrity grandmother.
The shots were posted on her Instagram story, and the excitement Amara felt could be seen from the images. One of the photos showed her looking gorgeous as she was caught still in the frame while dancing.
Dressed in a light brown body con dress, Amara looked elegant as she paired the dress with a brown fur coat and coffee brown hat. She completed the look by wearing red sneakers, and the entire outfit came out beautifully.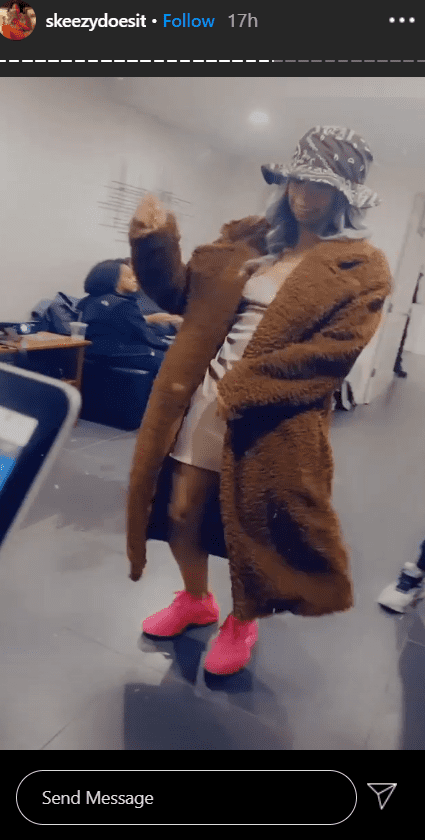 Photo of Amara Skye Martin dancing on her birthday. | Photo: Instagram/@skeezydoesit
For her makeup, Amara stuck with a lightly made-up face with nude lipstick and eye shadow. Her long blonde hair came down in cresses down the side of her face. She also had her nails done, and the colors matched her outfit.
Another image showed Amara sitting in what looked to be a painting store with lots of flowers and scented candles surrounding her as she concentrated intently on her phone.
Last year, Amara and her grandmother chose to celebrate their birthday together.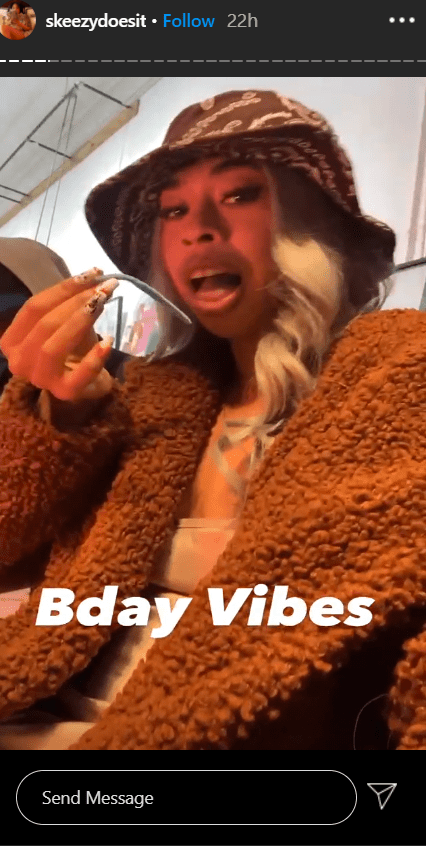 Photo of Amara Skye Martin having a great time on her birthday. | Photo: Instagram/@skeezydoesit
Still in a celebratory mood, Amara made a post featuring different images that spoke to her birthday celebration. One of the pictures she shared was of her grandmother, Goldberg, carrying her at a younger age. Captioning the post, she wrote:
"Happy Birthday To Me And Gmoms @whoopigoldberg Both Born on November 13th. What A Special Day to Share With Such A Special Person!"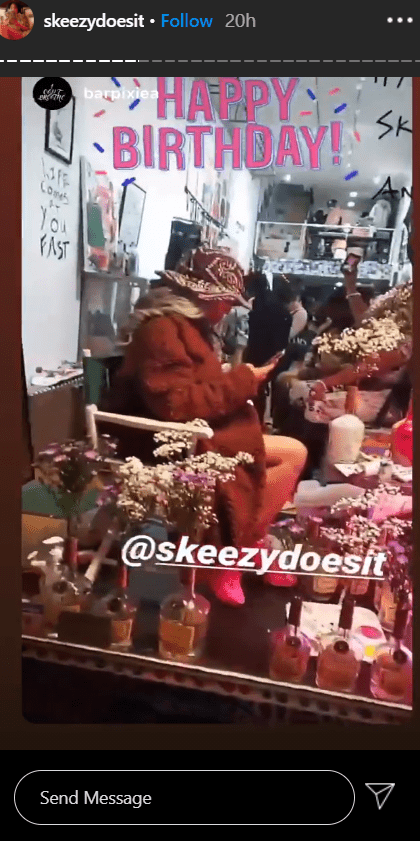 Photo of Amara Skye Martin having a great time on her birthday. | Photo: Instagram/@skeezydoesit
Amara intimated that she was going to be having a live paint session to celebrate. The post also featured various photos of the celebrant and her friends and the studio space to be used for the event.
Amara is the first of Whoopi's grandchildren from her only daughter, Alexandrea. The celebrant has two other siblings: Jerzey and Mason Dean. She is also the mother of an adorable daughter, Charlie Rose, whom she welcomed in 2014.
The joy of having a growing family has been exciting for Whoopi, such that she tried to document it in a family docuseries. While the docuseries' state is unknown, for the TV host and Amarah, their family would forever be something they cherish.
Please fill in your e-mail so we can share with you our top stories!