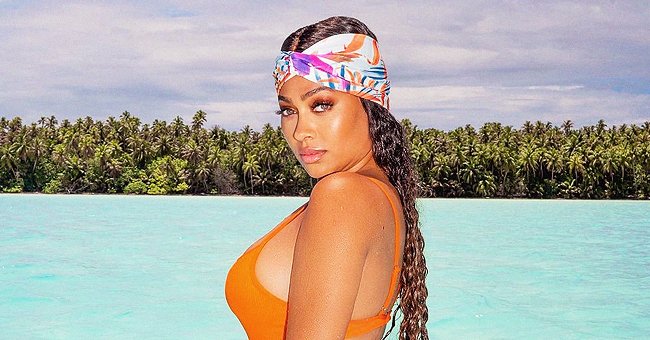 Instagram/lala
La La Anthony Sets Hearts Racing on a Beach in an Orange Swimsuit That Shows Her Hip Tattoo

La La Anthony got her fans' hearts buzzing after she posted a hot snapshot on her Instagram account. La La served her followers with a hot summer body photo in her swimsuit.
In what looked like a throwback snap, La La Anthony looked stunning in an orange swimsuit with a multi-colored head wrap at the beach. The TV personality showed off her tattoo standing in the water, while her voluptuous curves were in full view.
"I ran out of captions #takemeback," she captioned her post. "Don't even need one," one user commented. A picture does really tell a thousand words.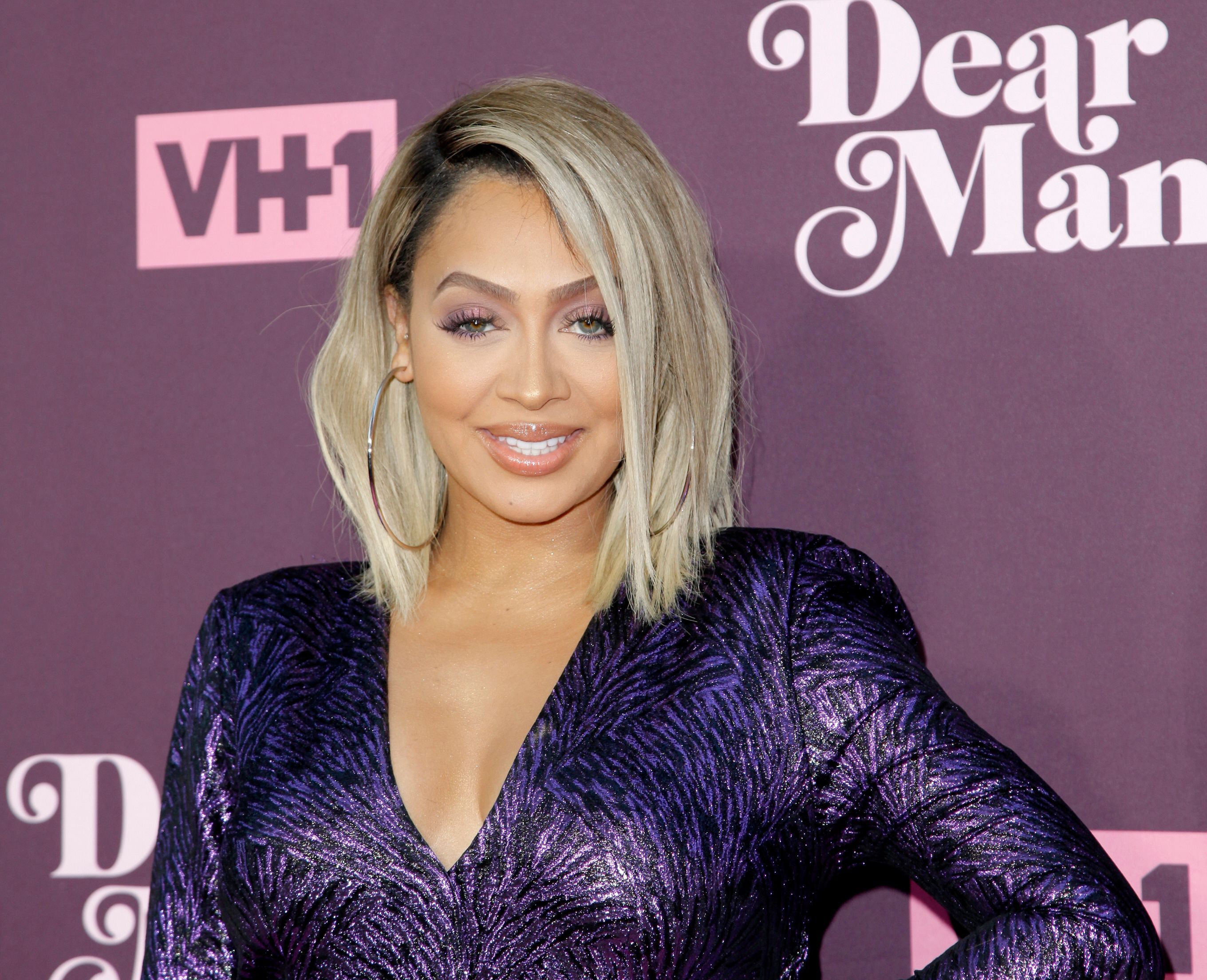 La La Anthony at VH1's "Dear Mama: A Love Letter To Moms" screening at The Theatre at Ace Hotel on May 3, 2018. | Photo: Getty Images
According to The Blast, the 39-year-old usually drops sexy photos of her wearing bikinis and showing off her curves on Instagram. La La posts throwback snapshots of her rocking swimwear, including a now-deleted post of her wearing Calvin Klein.
It is not clear why the mother of one deleted her post. However, her admirers managed to screen-grab and reposted it. It appears La La knows how to draw in her followers and get them hooked into her content, leaving them awe-struck.
MARRIAGE WOES
La La is known for her banging body, and in 2019, the Daily Mail reported on another sexy snap of her wearing a cut-out pink swimsuit matching her pink nails. The publication pointed out that the best-selling author was not wearing her wedding ring at the time.
The actress is married to NBA star Carmelo Anthony, and they have a son together. At the time, the pair were separated after scandalous photos of Carmelo were revealed back in 2019 when he was photographed with another woman while on vacation in Europe.
The photographs were unveiled on La La's 40th birthday, and the woman was later identified as model Sara Smiri. The scandal caused a public rift between the two. Carmelo denied the cheating allegations and took to Instagram to clear the air.
The basketball star reportedly said that the model was married to his business partner and that they were all on the boat together with their family, which was reportedly untrue. La La was reportedly seeking legal advice regarding their relationship at the time.
HER BIGGEST REGRET
In 2018, La La reportedly revealed how she regretted getting tattooed. The TV star shared that her mom warned her against getting tattoos because she would live to regret it.
At the time, the "Think Like A Man" star had most of her tattoos removed and said that the pain was unbearable. La La revealed that having to remove her tattoos was twice as painful as when she first got them and added that her mother was right:
"Imagine the worst pain and it is 100 times worse. You can literally smell your skin burning up. Mom is always right."
DON'T MESS WITH LA LA
Back in 2016, La La took to Instagram and shared a cute story about Carmelo's tattoo. "I almost forgot about that tattoo, he got that like 12 years ago on a 'dare' one night! #memories – it says LA," she shared.
One user tried to be funny, and La La put her in her place. "Isn't your name La La lol better win another 'bet' so he can do another La," the user commented. "Ummm the other LA is on his other wrist… since you know so much," Lala clapped back. Well, that went left quickly. Do not come for La La.
Please fill in your e-mail so we can share with you our top stories!