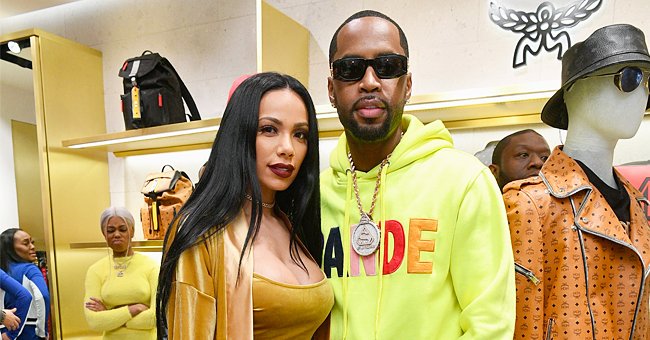 Getty Images
L&HH's Erica Mena & Safaree's Baby Safire Steals Hearts with Her Beautiful Big Eyes & Earrings
Erica Mena and Safaree Samuels' daughter, Safire Samuels, is adorable in a recent photo posted to her Instagram account. The toddler stole hearts in a cute onesie and thick bow on her introductory social media post.
Safire Majesty Samuels looked like a dream in a white onesie with gold and navy prints. She wore a mustard bow over her short dark baby hair and a pair of earrings to finish her look.
The toddler was pictured sitting on a marble counter, looking right at the camera with her beautiful big eyes and a loving smile. The photo was perfect for her debut on her social media account, which already has over 30 thousand followers.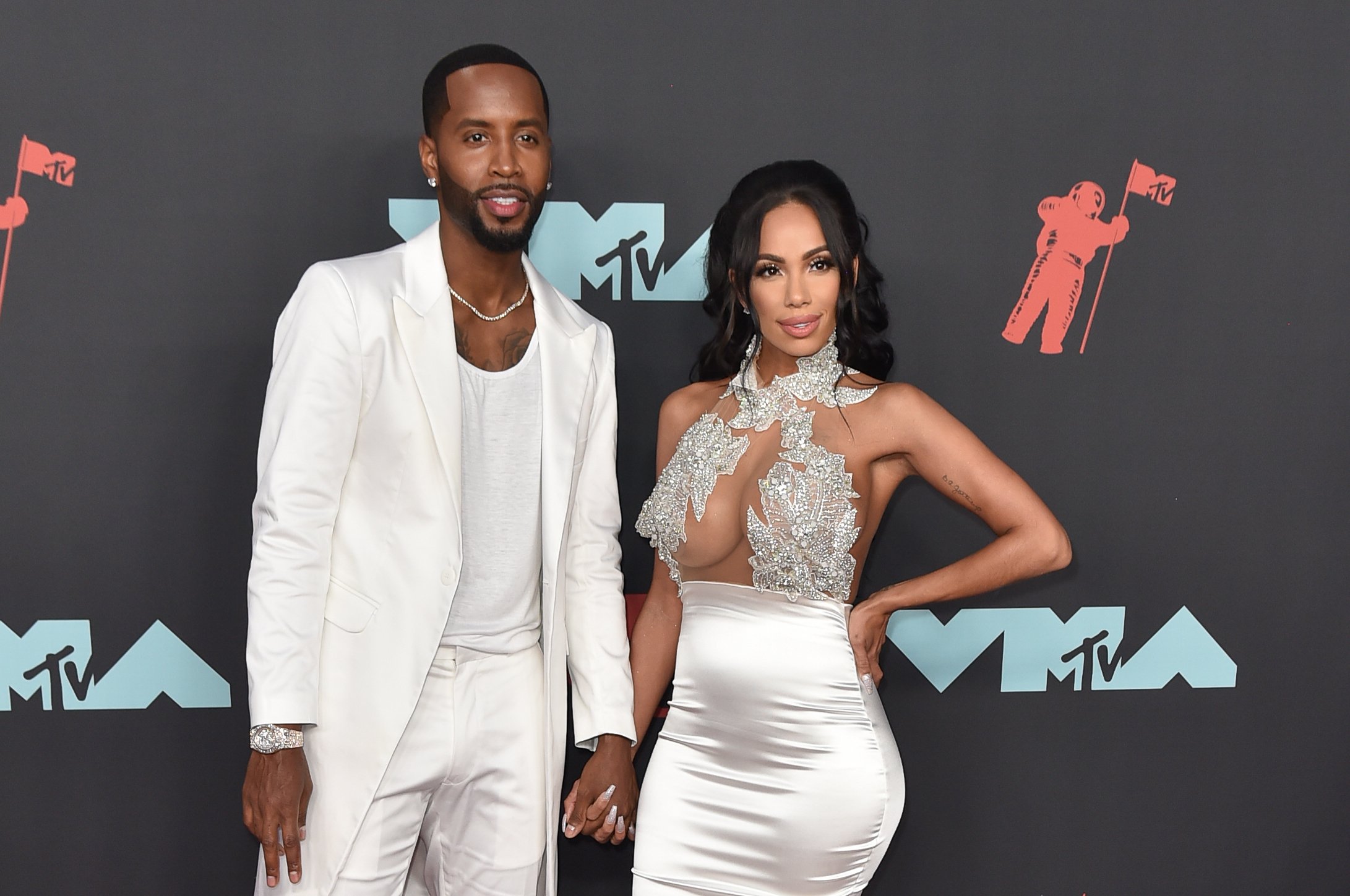 Safaree Samuels and Erica Mena at the 2019 MTV Video Music Awards at Prudential Center on August 26, 2019 in Newark, New Jersey.| Source: Getty Images
Safire's post, which was captioned, "Hello World ✨♥️ Please be kind. The world needs more love," received so much praise from fans who couldn't help but love the cute little girl.
Fans flooded her comments section with heart emojis and compliments about how beautiful the cutie is. One fan commented, "A real-life baby doll," while another said, "Thanks for sharing her with us Erica she's a lil [sic] gorgeous blessing!!!"
Fans had every reason to thank Safire's mother Erica Mena for the recent post. After all, she and husband Safaree Samuels kept Safire away from the public eye since her birth in February. Mena finally revealed her baby's face and name earlier this month.
The "Love and Hip Hop" alumni finally shared pics of their daughter on Instagram just days apart from each other. The pics were a hit with fans but did not distract from Samuels' earlier post, which left fans confused about what seemed like the end of his marriage to Mena.
Earlier in the month, on November 4, Samuels took to Instagram to declare that he would be ending this year as a bachelor. In the post, the reality star could be seen standing next to a black and orange car parked in front of a house on which he tagged the TV show "Divorce Court."
Both Mena and Samuels' tweets left fans speculating that there was indeed trouble in paradise, especially since the couple did not post anything on their first anniversary, which was in October.
In a quick turn of events, Samuels recanted to his words just one day later. The rapper shared a photo of himself holding a barbell and tagged his wife, Mena.
In the caption, Samuels admitted needing his family and took back his claim that was he was a bachelor. He also admitted that the behavior was childish.
To emphasize his public apology, the rapper went back to his November 4 post and edited the caption to reveal his new music video release date and time.
It looks like the Samuels' marriage is now back on track, much to their fans' delight. However, Mena has previously stated that her children are her first priority. The music video actress has one other child, King Conde, from a previous relationship.
Please fill in your e-mail so we can share with you our top stories!