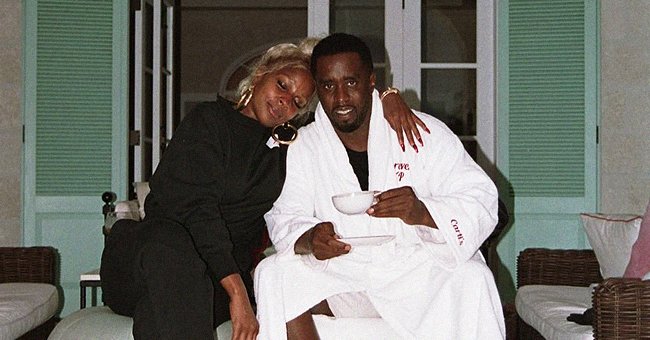 Instagram/diddy
Diddy Shows Lasting Friendship with Mary J Blige as He Gushes over Their Bond in a Sweet Post
Diddy recently shared a heart-warming photo of himself with Mary J. Blige. The rapper celebrated their long friendship with a sweet message to the "Queen of Hip Hop Soul."
Sean "Diddy" Combs has had a long career, and in that time, he has made some true friends. Some of those friends have become family over the years.
Recently, the "Bad Boy" rapper took to Instagram and shared a sweet pic of himself alongside the Grammy Award winner, Mary J. Blige in an affectionate moment.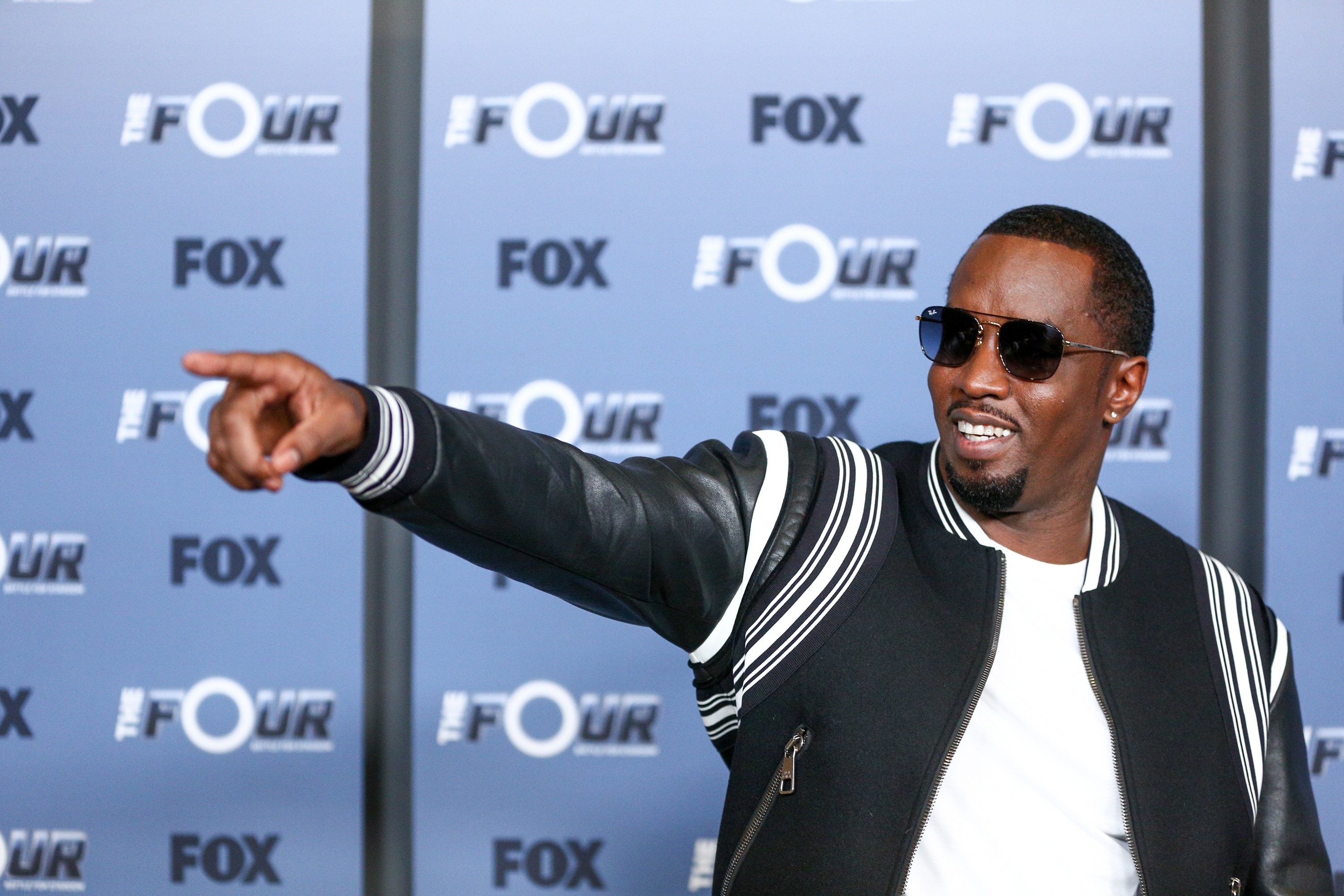 Sean Combs at the premiere of "The Four: Battle For Stardom" Season 2 at CBS Studios - Radford on May 30, 2018 in Studio City, California. | Source: Getty Images
In the photo, Diddy looked cool holding a teacup and plate. He wore a white bathrobe, with a black top and white shorts inside. He looked super casual, in black socks and a pair of black and white slides.
Blige was dressed in a comfy black tracksuit and sported a pair of black and yellow Nike Air Jordans. The timeless beauty wore her hair tied up, revealing her radiant, youthful skin.
The pair was pictured sitting next to each other on big green futons. Blige rested her head on the rapper's shoulder and posed with a loving smile for the perfect "brother-sister" photo. The post was captioned:
"I LOVE this woman right here, my sister @therealmaryjblige. She's the QUEEN, and I'm the KING and that's that! Love."
Fans flocked to Diddy's comment section to share their impressions of the sweet moment between the two music icons. One fan commented, "Between the both of you, your music is EPIC thank you," and another fan said, "I love y'all relationship! From the bottom to the top. Real icons✅. True to the game."
Diddy and Blige have been in each other's lives since 1991 when he produced her first album titled "What's the 411." Since then, the duo has worked together on several projects over the years except for a brief period following the singer's second album, "My Life."
Diddy and Blige's friendship came to an impasse in 1994, and the two dissolved their working relationship. The "No More Drama" singer admitted that her lifestyle and drug abuse led to bad business decisions, which caused a rift between them.
The two talented artists had successful careers without each. However, in 2003 the musical duo rekindled their studio magic for her sixth album, "Love and Life." Since then, Diddy and Blige have maintained a very close friendship sharing big milestones together as well as supporting each other through hard times.
Blige was also close friends with Diddy's late ex-wife, Kim Porter. In a touching eulogy, Blige described Porter as a protector, referring to the late model's concern over the singer's marriage to Martin Isaacs. The marriage subsequently ended in a bitter divorce in 2018.
Most recently, Blige and Diddy have been collaborating on a documentary about the "Family Affair" singer. The film will be directed by Vanessa Roth, with Diddy taking on the executive producer role.
The film will take audiences through Blige's musical and personal journey to redemption, delving deep into her past struggles with drugs, abuse, and poverty.
Please fill in your e-mail so we can share with you our top stories!