See Gabrielle Union's Daughter Kaavia & Step-Daughter Zaya's Sisterly Bond in This New Photo
Gabrielle Union's daughter Kaavia and her stepsister Zaya recently got netizens in their feelings after a shot that captured the strong sisterly bond between them surfaced on social media.  
Gabrielle Union's daughter Kaavia is cuteness overload, and her parents never let this fact become obscure. Recently, a photo that documented the tight bond between the toddler and her older stepsister Zaya was shared on her personal Instagram page.  
The picture was taken outdoors, and it featured Zaya and Kaavia posing in a field surrounded by sunflowers and colorful blue leaves.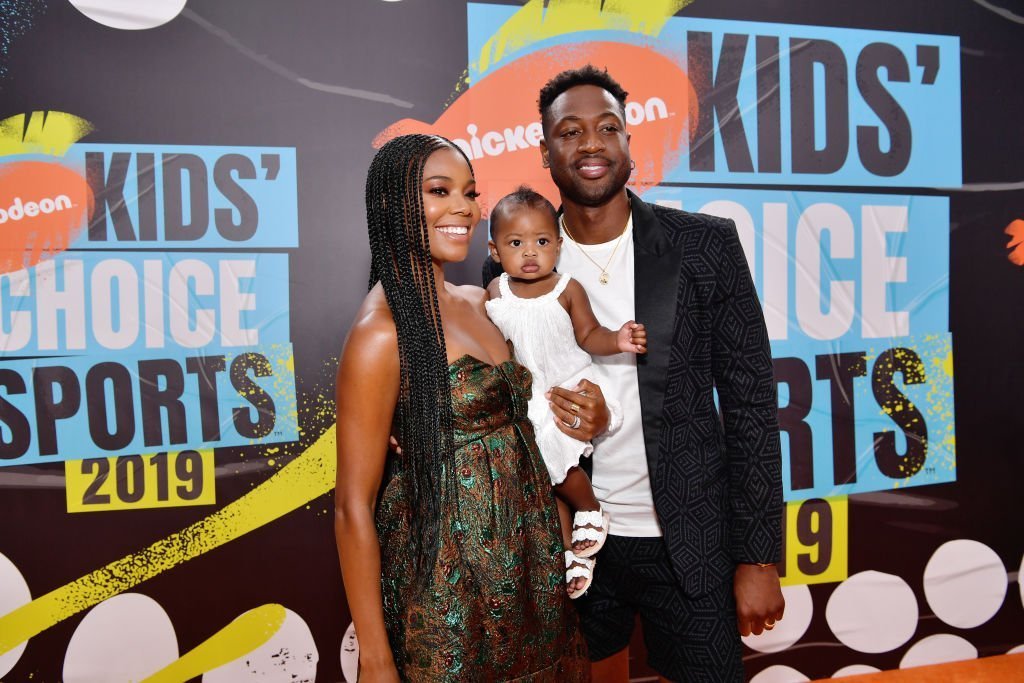 In the shot, Zaya was seated and could be seen with her hand extending towards Kaavia, who stood not far behind, her attention fixed on something. 
Zaya had her short curly hair tinted pink, and she wore a purple outfit. Kaavia wore her own equally curly hair in two small buns atop her head, and she was dressed in a pretty gown and sneakers. 
The photo comes a couple of weeks after Kaavia's second birthday on November 7. On the special day, Union and her husband, Dwyane Wade, took to their respective social media pages with heartwarming birthday tributes. 
Union shared a slideshow of photos capturing the charismatic toddler and captioned it with a long list of mock titles Kaavia acquired in the two years since joining the family. 
After she revealed her sexual disposition to them, the couple went all out in gathering more information.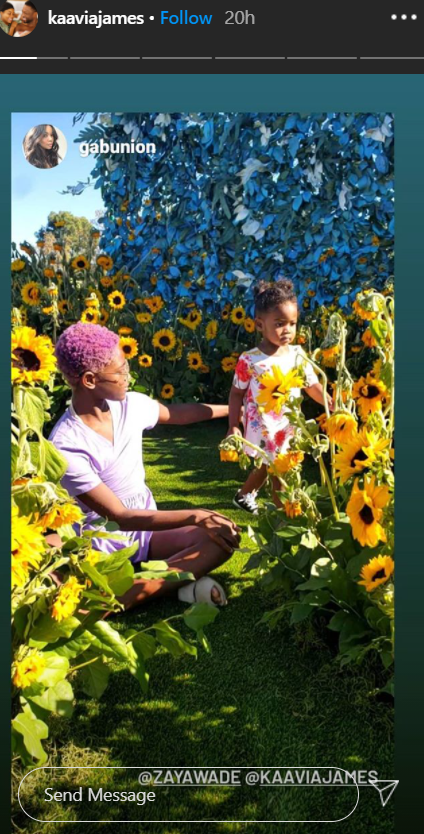 Some of the titles included, "The light of our lives," "the spark to our joy in dark times," "the giggler of farts," and "the eater of alllll the food," and "the dancer to the jams." To conclude her caption, the proud mother wished Kaavia a happy birthday.  
On his part, Wade posted a montage of photos, some of which featured him posing with Kaavia. He revealed in his caption that his daughter and his mom share the same birthday and wished his child a "happy 2nd birthday."
Kaavia is the only child Union and Wade share. Zaya and the other two, Zaire and Xavier, are products of Wade's past relationships with different women. 
Zaya clocked 13 in June, and her dad and stepmom celebrated the new milestone with a medieval-themed birthday bash that saw them dressed in attires similar to the age. Union and Wade also shared tributes to her on their social media pages. 
Back in February, Wade revealed that Zaya identifies as transgender and will like to be addressed with female pronouns. 
After she revealed her sexual disposition to them, the couple went all out in gathering more information about what it entails and how to provide support to Zaya on her journey while providing an enabling environment for her. 
In March, Zaya, who was initially named Zion, made her first red carpet appearance. Her parents accompanied her to the Truth Awards in Los Angeles. 
At the event, Zaya spoke well and handled the questions she was asked with maturity. She has become one of the youngest faces of the LGBTQ community, and many people are watching to see what she will make of herself.