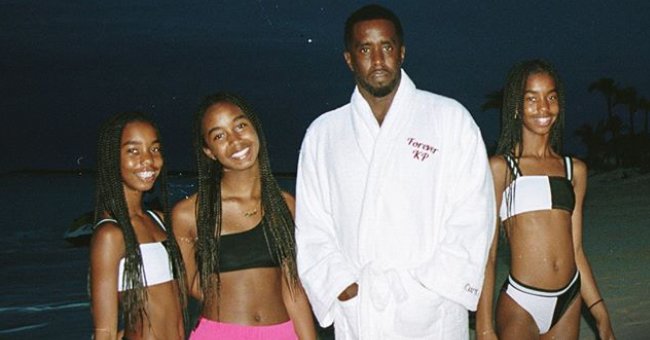 instagram.com/diddy
Sean 'Diddy' Combs Shares Photo with His 3 Beautiful Daughters While Enjoying Their Vacation

The music entrepreneur shared a photo where the four of them are on the beach. The three young women were smiling next to their serious father.
Sean Combs, 51, is a four-time Grammy-winning American rapper, singer, choreographer, actor, and music producer. With his company, Bad Boy Entertainment, he has worked with artists such as Mariah Carey and Biggie Smalls, among others.
For years he was related to the late model Kim Porter with whom he had 3 daughters, in addition to raising her son from a previous relationship. Combs took to his Instagram to share a photo of himself with three of his six children.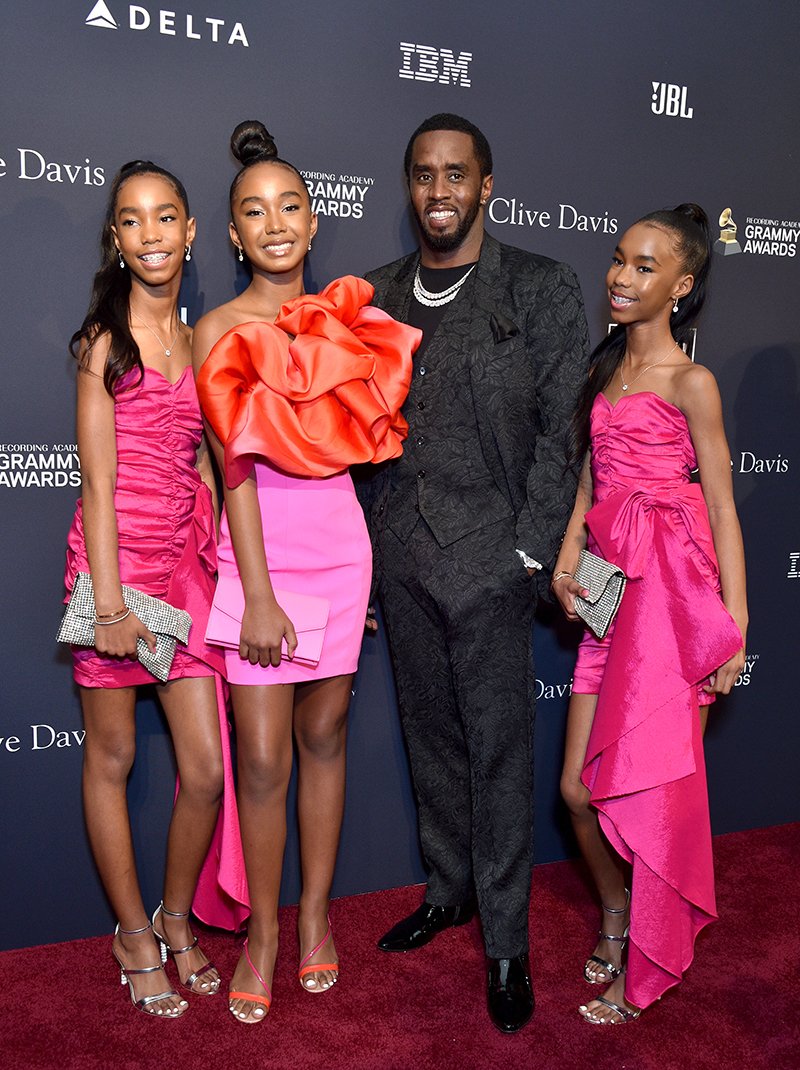 D'Lila Star Combs, Chance Combs, Sean "Diddy" Combs, and Jessie James Combs attending the Grammy Salute to Industry Icons Honoring Sean "Diddy" Combs in Beverly Hills, California, in January 2020. I Image: Getty Images.
In the image that the businessman published, he appears with his three daughters on the shore of the beach dressed in a white bathrobe and a serious expression on his face. His face contrasts with the smile that his daughters have.
The 13-year-old twins, D'Lila Star, and Jessie James are daughters from his relationship with Porter. Chance, 14, is his daughter with stylist Sarah Chapman, and for whom he is legally responsible.
LOVING FATHER
Following Porter's sudden death, Combs has devoted himself entirely to caring for and raising his three children with her: twins D'Lila and Jessie, their son Christian Combs, 23, and Quincy Brown, 29, Porter's son with singer Al B. Sure!
Combs has been seen with his daughters in a variety of settings, such as two years ago when they were featured on the cover of the 49th anniversary issue of Essence magazine. In the interview, the singer was sincere about the difficulties of moving forward with his children.
MORE TIME WITH FAMILY
Spending time with his children is now one of Combs' priorities. During the Ladylike Foundation's Women of Excellence event in Beverly Hills, the music entrepreneur arrived with his three daughters.
The 4-time Grammy winner managed to make the night even more special, as he also brought his mother Janice Combs to the event, as well as Chance's mother Sarah Chapman.
SUPPORTIVE FATHER
If Combs has changed something about his life, it is that he is constantly now seen with his children, not only on the red carpet but also at home, spending time together, going shopping, and even teaching Chance to dance.
In a very cute Instagram video, the rapper appears with his daughter in his arms as he shows her some dance steps and his signature move. Father and daughter appeared holding hands until they let go, each dancing to their own rhythm.
MOVING FORWARD
Two years have passed since Combs' ex-girlfriend and model suddenly passed away. During this time, Combs has taken care of their children who have gradually moved forward from tragedy.
A few days ago it was reported that Combs was passionately kissing Tina Louise on the beach and he confirmed that she is the new woman in his life. Regardless of this development, his daughters are still the most important girls to him.
Please fill in your e-mail so we can share with you our top stories!