Getty Images
Paris Hilton and Nicole Richie Were Best Friends — inside Their Not-So-Simple Friendship
Nicole Richie and Paris Hilton used to be best friends and one of Hollywood's most iconic duos in the mid-2000s. Something went wrong between them, and they are no longer as close as they used to be.
The pair, who had been friends sincere they were two years old, starred together in "The Simple Life" between 2003 and 2007, but things started getting quite complicated in 2005.
One of the first situations that hinted at Richie and Hilton's possible broken bond took place at the Vanity Fair Oscar party, held in March 2005.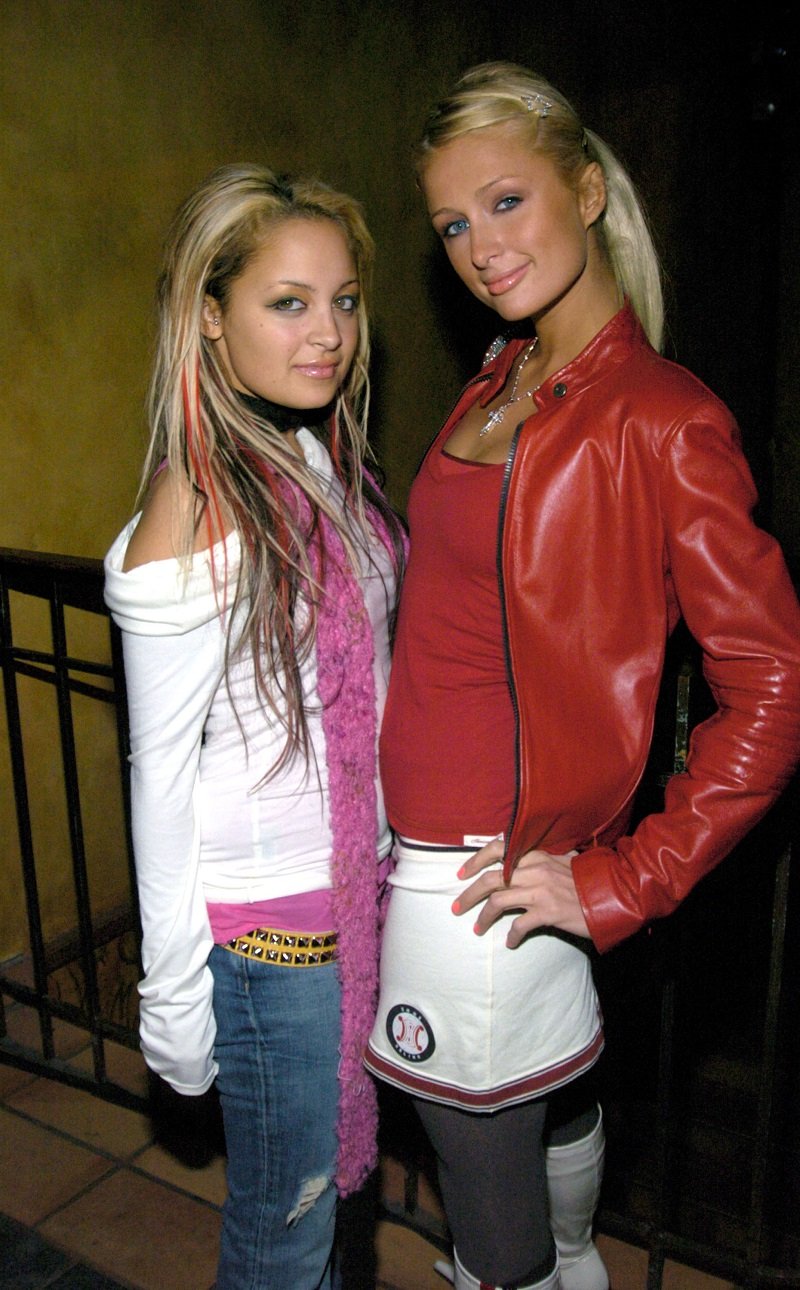 Nicole Richie and Paris Hilton in January 2014 in Park City, Utah | Photo: Getty Images
RICHIE AND HILTON'S FRIENDSHIP
Much to everyone's surprise, the supposed best friends kept their distance from each other as Hilton spent most of the night with her sister Nicky, and Richie stayed by Adam Goldstein's side, her then-fiancé.
Initially, it was reported that they had simply grown apart as Nicole Richie stopped smoking and drinking and was mainly focused on her career and relationship.
The following month, however, Paris Hilton added fuel to the rumors claiming that something serious had happened between the two by saying:
"It's no big secret that Nicole and I are no longer friends. Nicole knows what she did, and that's all I'm ever going to say about it."
BREAKING THEIR BOND
Although Richie's representatives denied it at the time, it was reported that Lionel Richie's daughter was jealous of all the media attention that Hilton was getting, especially after the hotel heiress got the opportunity to host on "Saturday Night Live."
Reportedly, Richie threw a party shortly after Hilton's "SNL" gig to celebrate her best friend's milestone but ended up screening Hilton's sex tape that her ex-boyfriend, Rick Salomon, leaked in 2004.
[Hilton and Richie] had to shoot the fourth season separately.
In 2019, Hilton revealed during the Netflix documentary "The American Meme" that the leaked video made her want to "die at some points." She confessed that it felt as though everything was taken away from her, including a part of her soul.
Following Nicole Richie's reported backstab, Paris Hilton pointed out that she didn't want Richie to be part of their reality show anymore. Instead, she wanted Kimberly Stewart, her new best friend, as a replacement.
In November 2005, Richie downplayed the whole dramatic situation by claiming that they were not really feuding; they "just grew apart." She also confessed that it turned into a "much bigger thing" than it really was.
Coming back to "The Simple Life" complications, they couldn't replace Richie with Hilton's new best friend due to contractual obligations, so they had to separately shoot the fourth season.
[Hilton] and Richie still talk to each other.
REKINDLING THEIR FRIENDSHIP
If that wasn't difficult enough for Hilton and Richie's broken relationship, E! picked up the show and sent them to camp. Eventually, their alleged feud cooled down, and by 2006, they were having meals together already.
The following year, they were back as friends. Richie admitted that she couldn't possibly get mad at Hilton for her "Nicole knows what she did" statement because they were fighting at the time.
On the other hand, Hilton admitted that "there was no reason" for their feud as they believed what other people were saying. She even labeled it as a "silly" thing, adding that some "two-faced" people were trying to put them against each other.
Nicole Richie and Paris Hilton rekindled their friendship, but they are no longer best friends, supposedly. In fact, when Richie and Joel Madden tied the knot in 2010, Hilton was invited, but not as a bridesmaid.
STAYING ON GOOD TERMS
In 2014, Richie admitted that she and Hilton had not spoken "in a while," but also pointed out that friends don't necessarily have to talk every day.
Later, in 2019, Hilton admitted in an interview with Andy Cohen that she and Richie still talk to each other, adding that she "loves" her. In April 2020, both TV personalities had a sweet exchange on Instagram.
Hilton uploaded a couple of throwback photos from her teenage years and, in the caption, wrote about how she discovered the "wonders" of push up bras.
Richie took to the comment section and wrote that she remembered that stage, too. The hotel heiress replied to Richie's comment by pointing out that they discovered it together.
At the moment, Paris Hilton is still involved in the entertainment industry by participating in documentaries and releasing music.
On the other hand, Nicole Richie's kids and husband are two of her main priorities. She has also worked in "Bless This Mess," "Grace and Frankie," and "Making the Cut."
Please fill in your e-mail so we can share with you our top stories!