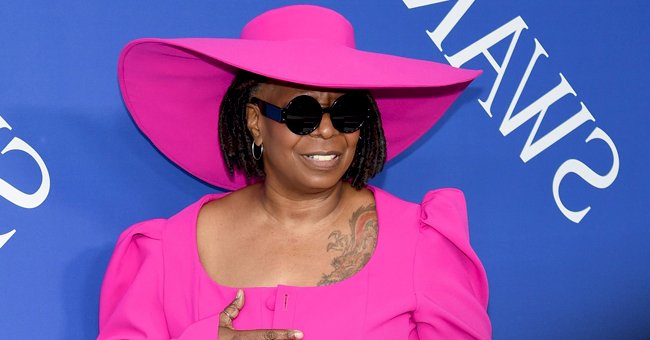 Getty Images
Whoopi Goldberg's Granddaughter Jerzey Shows Curves in Black Leather Pants with Matching Jacket

The young woman is the daughter of Alexandra Martin, the only daughter of the actress. Along with her two brothers are the three grandchildren of the Oscar winner.
Jerzey Dean, 25, is the second daughter of Alexandra "Alex" Martin, the only child that Oscar winner Whoopi Goldberg had with her first husband Alvin Martin. Martin is a presenter and actress who married Bernard Dean and had Jerzey and their son Mason.
Goldberg's second granddaughter frequently takes to her Instagram to post photos of herself in different outfits, in urban settings, showing not only her figure but her confident attitude and beauty.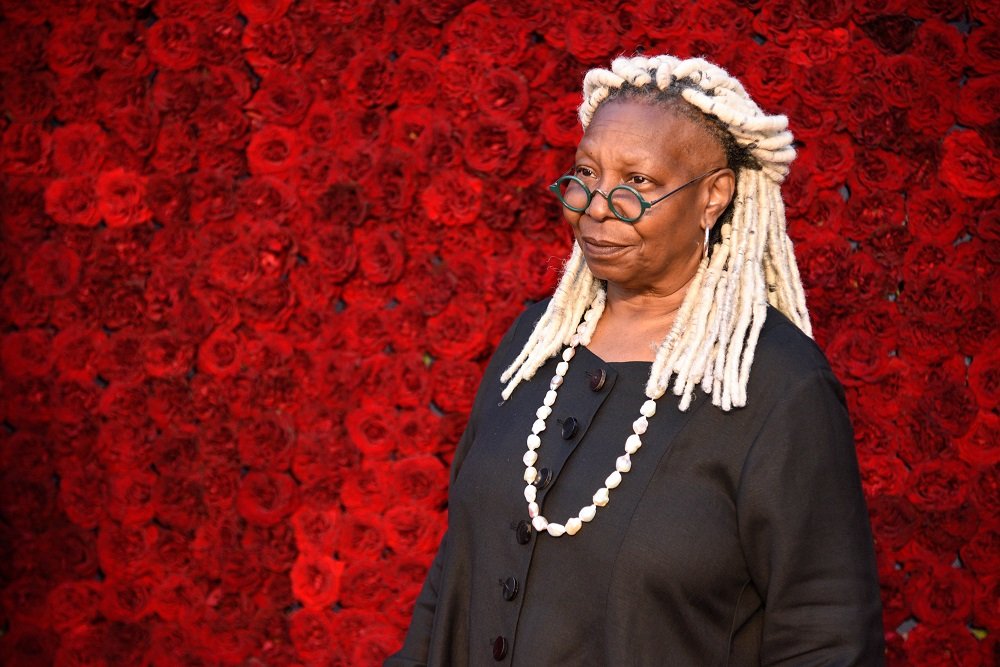 Whoopi Goldberg attends the Tyler Perry Studios grand opening gala at Tyler Perry Studios on October 05, 2019 in Atlanta, Georgia. I Image: Getty Images.
During her childhood and adolescence, she accompanied her famous grandmother to fashion shows, something for which she seems to have a great passion. In one of the last photographs she shared, it is seen that her taste for fashion is varied and extensive.
In the image, Jerzey appears dressed entirely in black with leather pants adjusted to her figure, as well as a matching top and coat. She also wears suede ankle boots with thin heels, standing out against the background of a brick wall with street drawings.
SHARED TASTE
A few years ago, Goldberg invited her granddaughter Jerzey to the Stella Nolasco fashion show during New York Fashion Week. The young girl and her famous grandmother sat in the front row so as not to miss anything.
The couple chatted happily, while some pointed to the figures and enjoyed every detail of the creations. At some point, the teenager was distracted by her cell phone, but soon she was again attentive to the clothing of the Puerto Rican designer.
HER HOUSE, HER HOME
Goldberg's eclectic taste is evident in the decoration of different styles that her New Jersey house has. Her home is an old Colonial Georgia style mansion from the early 20th century.
The beautiful house has eight bedrooms and the entrance to it, starting with the urban complex that was the first in the state in 1850, is splendid, from the security gates to the other great properties.
FAMILY GATHERED
With a large property like the one the Hollywood star has, gathering the family around her is simple. Her grandchildren and great-granddaughter, Charlie Rose, daughter of her granddaughter Amarah Dean, are repeat visitors.
The actress became a grandmother in her thirties and then a great-grandmother before she turned sixty. She takes delight in the love of her relatives and they could not have a more fun grandmother.
ALWAYS HERSELF
One of the things that makes Goldberg stand out wherever she is is her confident and defined personality. She is who she is, proud of her African American heritage and that is why she has gotten herself into a lot of trouble.
Supporting causes and protests, the actress has had difficult seasons where she has not been offered a job due to her controversial statements on politics and other hot topics. However, the public loves her and her presence in a movie is almost a guarantee of success.
Please fill in your e-mail so we can share with you our top stories!