James Heerdegen Is Christina Ricci's Husband from Whom She Filed for Divorce — Meet Him
After seven years of marriage, Christina Ricci and James Heerdegen's love story hit a premature ending. The actress filed for a divorce from her husband in July 2020, throwing the twosome into a world of press and lawyers.
The love story of actress Christina Ricci and her husband of seven years, James Heerdegen, began as a typical fairy-tale romance. It played out in the full gaze of the public for years, with the duo exploring their best and worst moments together.
The world watched the couple scale through several milestones together, celebrate each other's happiness, and overcome their worst moments. And just like it began, their years of bliss came to an unexpected end with the announcement of their divorce in July 2020.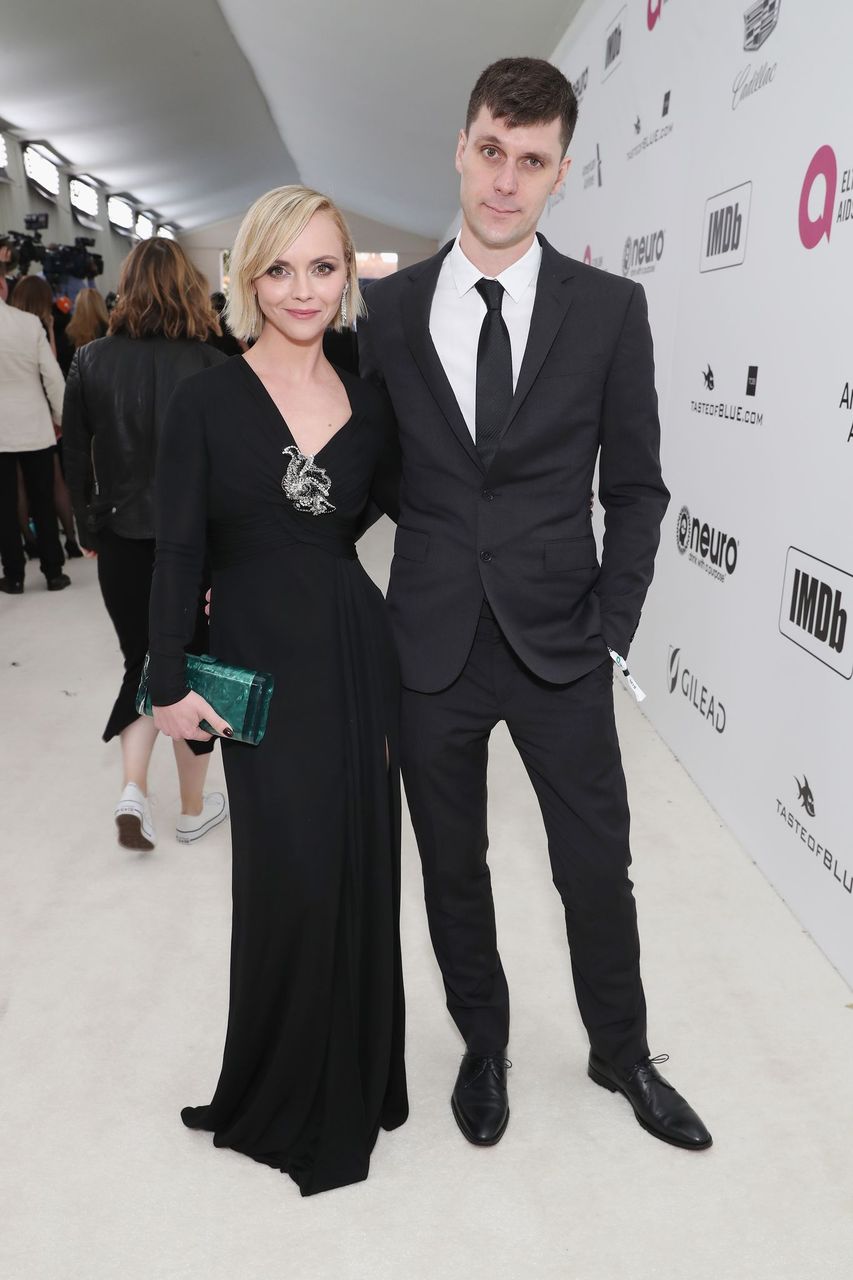 Although not as famous as his wife, Christina Ricci's husband, Heerdegen's public life has suffered the impact of the announcement just as much. As a result, his otherwise low-key life has become a topic for the headlines.
WHO IS JAMES HEERDEGEN?
James Heerdegen, Christina Ricci's husband, has a Hollywood career like Ricci. However, unlike his wife, he works behind-the-scenes as part of the camera crew, making sure the finished productions turn out perfect. Heerdegen serves as a dolly grip, responsible for moving the camera dolly during productions.
He has worked in projects like "Revolutionary Road," "Elementary," and "Captain Phillips." He also worked on the ABC show, "Pan Am," which marked the beginning of his romance with Ricci.
RICCI'S PREVIOUS ENGAGEMENT
Christina Ricci has been engaged before to actor Owen Benjamin. The two began dating in 2008, following their first meeting on the set of "All's Fair In Love." 
According to the actress, marriage served to reveal one's flaws and teach how to deal with different life situations. Whereas, being a mother makes one grow up at the speed of light.
For a while, their romance appeared as fated in heaven and kept progressing until Benjamin popped the question in March 2009. However, two months after becoming engaged, Benjamin and Ricci split for good. They called off their engagement in May 2009.
HEERDEGEN AND RICCI'S LOVE STORY
Their love story kicked off in 2011, following their first meeting on the set of the ABC period drama, "Pan Am." While Christina Ricci starred on the short-lived show, Heerdegen was working as the dolly operator.
They hit it off almost immediately. In February the next year, news outlets reported that Heerdegen and Ricci were officially an item. Their relationship progressed at a fast pace. 
Within a year, the pair sealed their love with an engagement ring, making the news public in February 2013. On October 26, 2013, Heerdegen and Ricci exchanged vows in a private ceremony at Harold Pratt House and Peterson Hall, Manhattan.
A year into their marriage, the twosome welcomed their only son, Freddie Heerdegen, born in 2014. They lived as the ideal family of three in the years that followed, until things suddenly became not-so-rosy.
THEIR SEPARATION AND DIVORCE
On July 2, 2020, Christina Ricci filed for divorce from Heerdegen, citing irreconcilable differences. Notably, the actress also sought an emergency protective order against her husband, which the court granted without fuss.
A day after filing for the divorce, the "Addams Family" star stepped out in public, with her noticeably empty wedding finger, proving the split was for real.
Details of the divorce, which is still in process, remains best-known to the couple. However, reports of a confrontation between the pair in their Woodland Hills, California home on July 1 flooded the media. 
The incident ended with an intervention from the Los Angeles Police Department, eventually leading Ricci to obtain the emergency protective order. Additionally, she is requesting sole physical and legal custody of their only son, Freddie.
It's officially over for Christina Ricci and James Heerdegen after 7 years of marriage. Details: https://t.co/a0vX0XeLMG

— Us Weekly (@usweekly) July 2, 2020
CHRISTINA RICCI'S TAKE ON MOTHERHOOD
Despite the end of their marriage, the duo's love for their son remains a constant in both their lives. Ricci has been open about her experience being married to Heerdegen and how motherhood changed her completely.
According to the actress, marriage served to reveal one's flaws and teach how to deal with different life situations. Whereas, being a mother makes one grow up at the speed of light and encounter a complete transformation.
Ricci experienced that change when she welcomed her son, making Freddie one of the best things to ever happen to her.
Sadly, Christina Ricci and James Heerdegen's son, Freddie, is caught up in his parents' divorce. Whether or not the 6-year-old would overcome the heartbreaking ordeal, only time would tell.