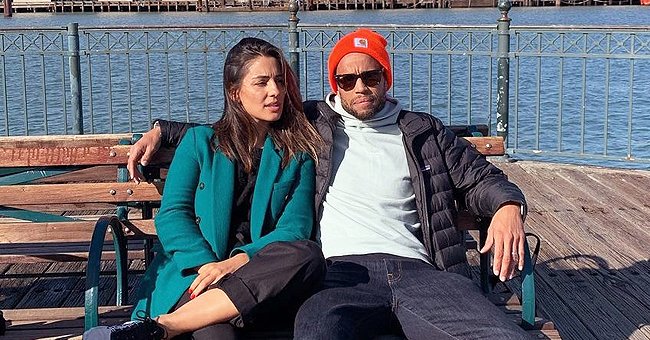 Instagram/lifeandbread
Michael Ealy's Wife Posts FBF Pic on a Bench with Husband & Reveals They Never Sit Too Close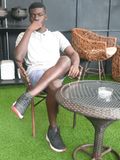 Talented actor Michael Ealy's wife Khatira Rafiqzada recently shared a cute "Flashback Friday" picture of herself and beau sitting on a bench in what looked like a sea harbor.
From the moment iconic actor Michael Ealy made his film debut, he has been a big hit with female fans, and many of them go to bed dreaming about his charming good looks.
Well, they can banish such thoughts from their minds because the handsome actor has been off the market for some time. And his beautiful wife, Khatira Rafiqzada, is not letting him out of her grasp anytime soon.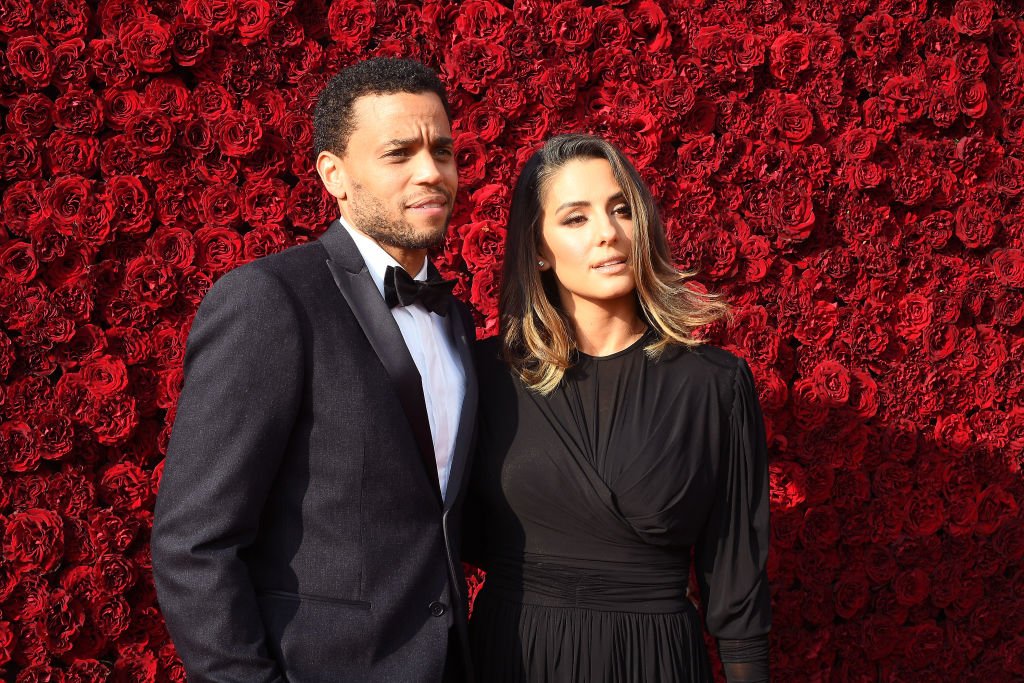 Michael Ealy and Khatira Rafiqzada attend the Tyler Perry Studios grand opening gala on October 05, 2019. | Photo: Getty Images
Khatira recently took to her Instagram page to share an adorable picture of herself and Ealy looking relaxed as they sat close to each other on a bench.
The couple was outdoors in a place that looks very much like a sea harbor. They wore thick coats, which may point to the nature of the weather at the time. Rafiqzada captioned the photo writing:
"#fbf is it an Afghan thing to not look at the camera when clearly your picture is being taken. Also we never sit this close."
In October 2012, Ealy married his long-time girlfriend at a very private Los Angeles ceremony. The couple shares two children, son Elijah, and daughter Harlem.
Earlier in the year, Ealy made an appearance on "The Kelly Clarkson Show," where he shared a hilarious story about his first date with his wife.
The couple rarely shares photos of their children and even kept their daughter's name a secret for some time.
The "Stumptown" actor explained how Rafiqzada completely hijacked the date. Ealy also revealed how she caught him off-guard when she unexpectedly requested their first kiss in the middle of their first date.
Ealy and Rafiqzada have been married for eight years, and during that time, they have avoided any controversies. Instead, their bond has waxed stronger. Today, they are one of the most admired couples in Hollywood.
While this says a lot about them as a couple, much praise has to be reserved for Rafiqzada. Being the wife of a Hollywood star comes with so much pressure, and so far, the mother of two has handled everything quite well, including the dreaded sex scenes.
During an episode of Essence's "Yes, Girl! Podcast," Ealy explained that his wife does not make too much of his sex scenes in movies and claimed that they even share jokes about it.
There is no doubt that the two are perfect for each other, and Ealy himself alludes to this fact. The actor claimed that everything felt right with Rafiqzada, and he had no doubts about spending the rest of his life with her.
The lovebirds have gone about their business in a desirable fashion. Even though they may cut across to be overly private, they remain very united in their actions.
The couple rarely share photos of their children and even kept their daughter's name a secret for some time. While this may not work for other celebrities, the duo continues to thrive away from the spotlight.
Please fill in your e-mail so we can share with you our top stories!