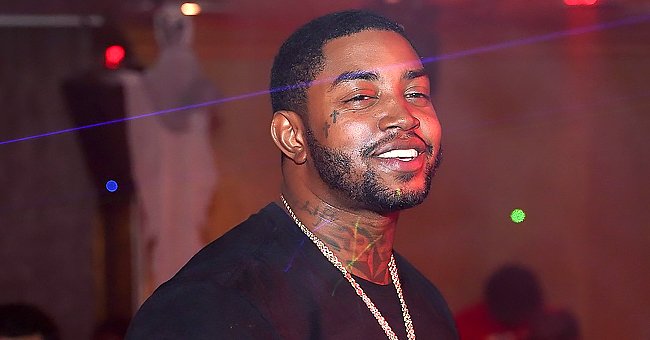 Getty Images
Lil Scrappy's Wife Bambi Stuns Flaunting Her Long Wavy Locks in Fringed Hair Accessory (Photo)

In a recent post on her Instagram, Lil Scrappy's wife and TV reality star from "Love & Hip-Hop: Atlanta" is showing all her followers how to balance motherhood, music, and business while still looking stunning and radiant.
34-year-old "Love & Hip-Hop: Atlanta" TV star Adiz "Bambi" Benson, wife of the rapper Lil Scrappy, caught her Instagram followers' attention with a new post on which she, and her long black hair, looked absolutely shimmery.
The image is a clear picture of how Benson is prepared to affront with style and fashion all her duties while wearing brilliant colors, short jeans, and shining hair accessories. She is definitely a portrait of the new millennium.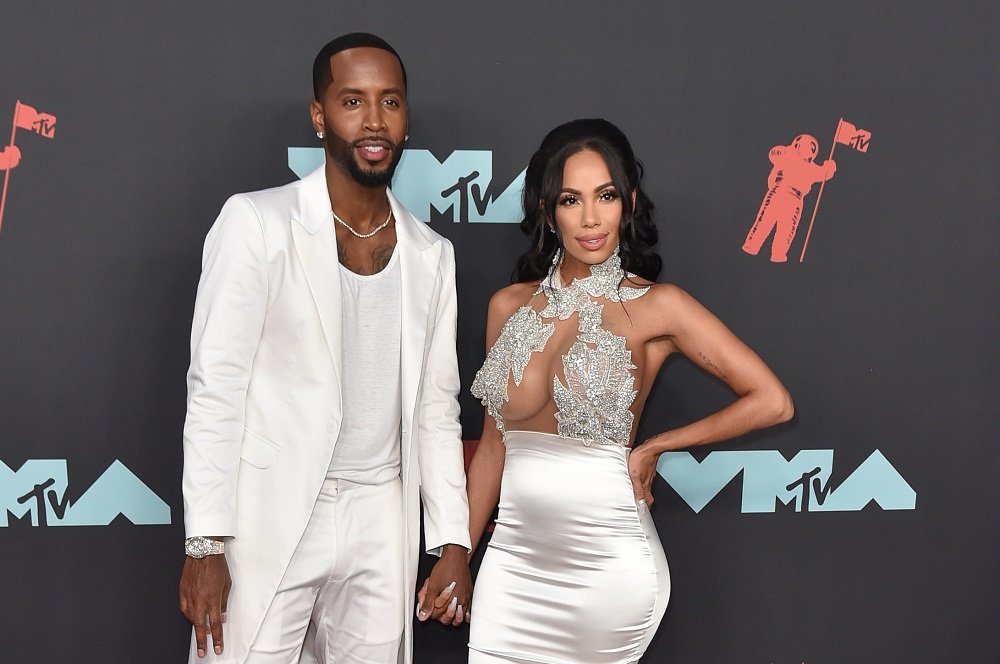 Adiz 'Bambi' Benson attending "Black Panther" Advanced Screening & Panel Discussion at SCADshow in Atlanta, Georgia, in February 2018. I Image: Getty Images.
It isn't rare to find a lot of positive comments about the Californian girl's great body. If we throwback to three months ago, she and her husband posted a touching image to welcome their baby daughter Xylo Richardson.
The times of intense fights on camera with her reality co-stars and the unsteady relationship with her actual husband seem to have been left behind in the past. They are both now moving forward in personal projects and pursuing their own life and goals.
While she was shooting season 6 of "Love & Hip-Hop: Atlanta", Benson declared that she had enough of drama. Now Benson, who has a college degree in journalism, is focusing on being a full-time mom, her music, and her beauty brands.
BABY XYLO
Unlike the rest of us, 2020 brought a new member to the Scrappy-Benson family. In April, Lil Scrappy and Benson celebrated a gender reveal in their backyard. The private celebration was decorated with Lakers colors -purple and yellow- to commemorate basketball's superstar Kobe Bryant.
After 10 minutes of painful contractions and pushing 7 lbs 5 oz out of her womb, baby girl Xylo –or Mambacita as her dad calls her in a post- came into the world. The rapper shared some videos on Instagram and praised his wife for her strength during their daughter's birth.
Baby Xylo Richardson also has a big brother named Breland born in 2018, and a 13-year-old step-sister named Emani, from Scrappy's previous relationship with Erica Dixon. However, this new baby girl has already taken all daddy's and mommy's attention.
MOTHER, MUSICIAN, AND ENTREPRENEUR
Besides motherhood, Lil Scrappy's wife is focused on her music career. As her husband, Benson is also a rapper and collaborated with great hip-hop stars like 50 Cent and Lil Wayne.
The singer of "I´m Cute" and "Hustler Hard" is an unstoppable and empowered businesswoman. The TV star looks always on top. From her hair to her outfit and make-up, it isn't strange that this woman bet for a new beauty initiative.
Lil Scrappy's partner has her attention centered on her brand Shimmer Elite Extensions for hair, wearing its products very often in her posts on social media. Blonde, dark, or even pink, Benson made clear that she looks great wearing any hair color.
The reality TV star tries her best efforts to show young girls her healthy self-confidence and self-esteem as the face of The Shimmer Living Foundation. According to the foundation's website, Benson is the founder and main voice proclaiming the importance of raising empowered girls.
Please fill in your e-mail so we can share with you our top stories!