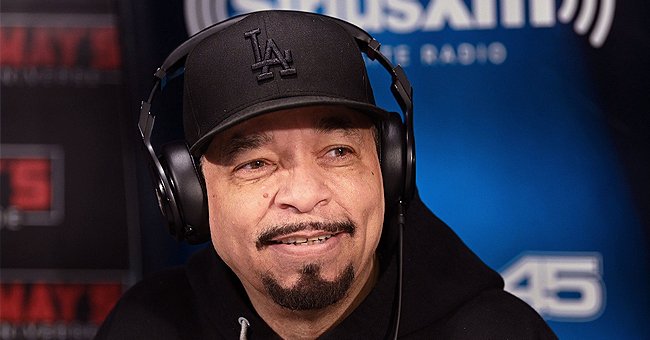 Getty Images
See How Confident Coco Austin & Ice-T's Daughter Chanel Looks on Stage during Her Dad's Show

Chanel Nicole Marrow definitely has the confidence to make it in showbiz like her parents. In a recent pic shared by Coco Austin, the five-year-old looked comfortable on stage during her dad, Ice-T's show.
Sometimes, stardom comes naturally, especially if your parents are the legendary rapper Ice-T and TV personality Coco Austin, which is the case for Chanel Nicole Marrow.
In a recent snap posted by Austin, the four-year-old attended her father's concert and had the opportunity to step out on stage with her parents at the end of the show.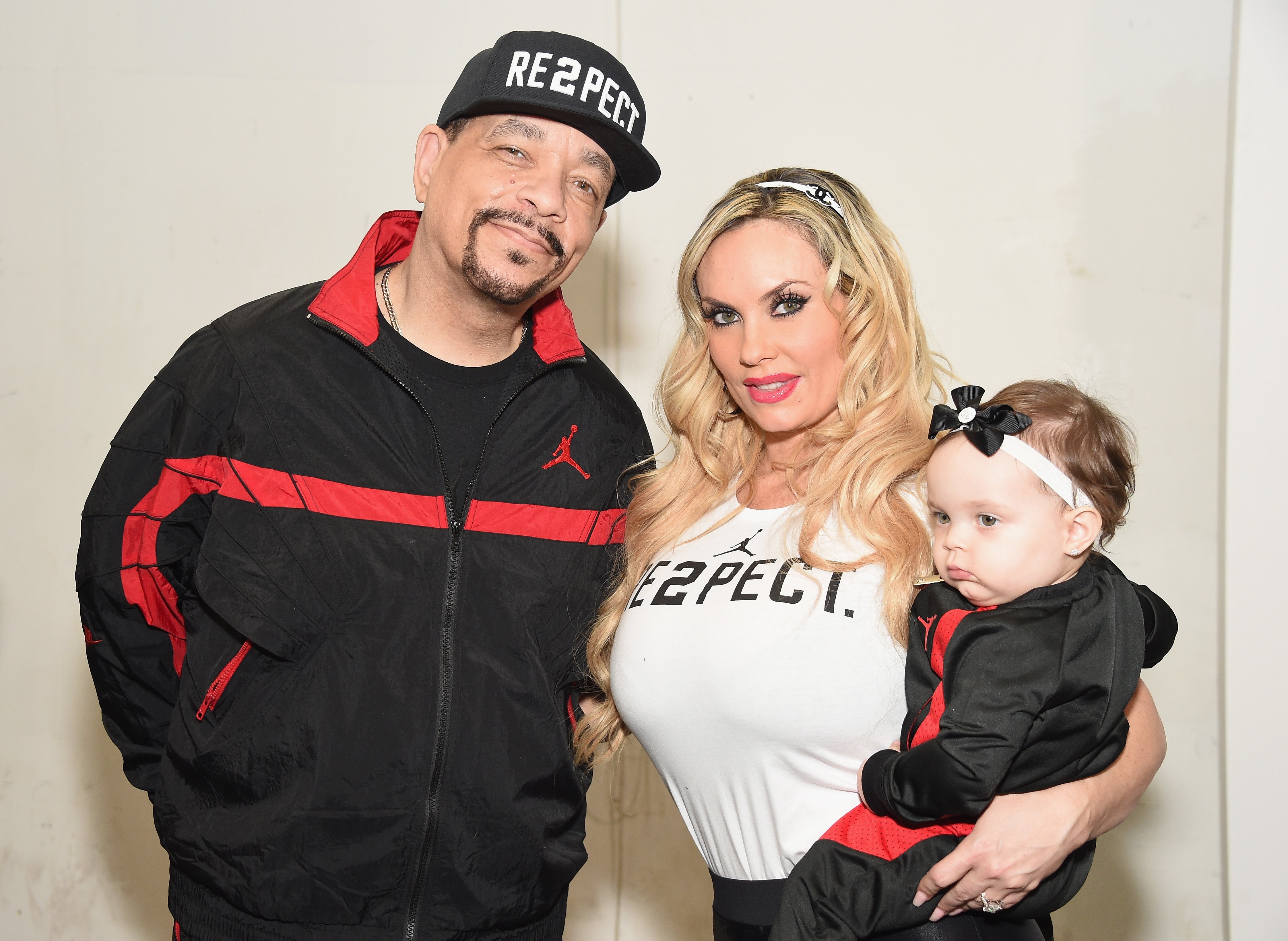 Ice-T, Coco Austin, and Chanel Nicole Marrow at the Rookie USA fashion show at Gallery 3, Skylight Clarkson Sq on February 15, 2017 in New York City.| Source: Getty Images
In the cute family photo, Ice-T, whose real name is Tracy Lauren Marrow, was pictured wearing a black and white long-sleeved Dolce & Gabbana sweater with a pair of black jeans and a black "LA" cap.
The rapper simply accessorized his look with a single gold chain. On his arm was his best accessory, his beautiful daughter, Chanel.
Chanel looked cool and cozy, rocking a grey two-piece outfit and black shoes. Austin, who stood next to the pair, looked gorgeous with her bright pink hair, gray deep-neck T-shirt, and pants with gun prints that showed off her curvy figure.
Chanel looked cute, holding the microphone and smiling, revealing her dimples. Austin captioned the post, "Chanel always takes the mic at the end of her daddy's shows..She is so comfortable on stage -peep the pinky finger lol [that's] very fly of her."
It was clear that the family pic stole fans' hearts when they took to the comment section to compliment the cutie and her parents. One fan commented:
"Future SUPERSTAR! Chanel is going to be the female version of her Daddy. Speaking/singing love, truth, and facts..."
Earlier this year, Austin's father, Steve Austin, was hospitalized with double pneumonia after he contracted the novel coronavirus (COVID-19). Steve was in ICU for three days and spent an additional month in the hospital before he could go home.
In an appearance on "The Tonight Show Starring Jimmy Fallon," Ice-T revealed that he personally knew eight people that had passed away from the illness.
In an attempt to find safety from the fast-spreading disease, the actor relocated his family to Arizona from New York, where he was previously filming his hit TV series "Law and Order: SVU."
Ice-T has been known to be very protective of his wife and daughter. When Austin was slammed for continuing to breastfeed Chanel, who was three years old at the time, the "Body Count" rapper publicly defended his wife's actions.
Ice-T told TMZ that his daughter was still eating solids like cheeseburgers, but they used breastfeeding as their time to bond. Chanel is, after all, Austin's only child.
Austin and Chanel do enjoy their bonding time. The former often shares pics of herself twinning with her daughter, who always looks adorable and has her mother's confidence. Chanel turns five years old on November 28 and has her own Instagram account.
Please fill in your e-mail so we can share with you our top stories!