See Ayesha Curry's Sweet Throwback Pic of Her Kids Riley, Ryan & Canon When They Were Newborns
Ayesha Curry shared a heartwarming post on her Instagram account reminiscing. Her throwback photos made her think back long and hard about her kids' ages.
Looking back on her kids' throwback pictures, Ayesha sounded like she cannot handle the fact that her babies have grown up so fast. The mom of three posted a cute collage of her kids when they were still babies.
"Can they be this size again for just a couple of days…maybe every day? But only between the hours of 7 am-7 pm? My babies," she captioned her post.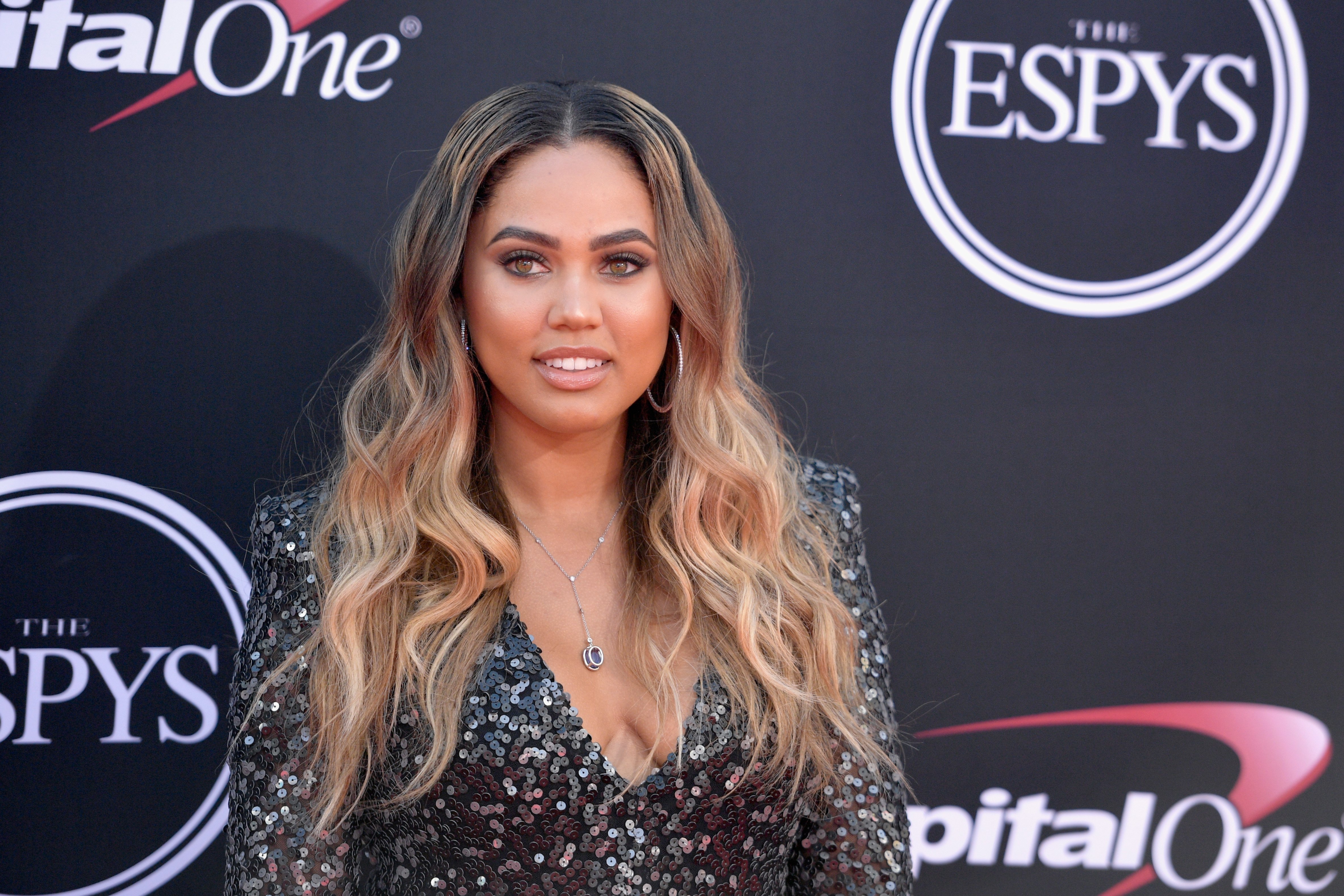 We can't blame her for wishing that it were true; mothers don't want their kids to grow up more when they grow up fast.
In the cute post, Riley on the far-left wore a yellow top. On the top right, Ryan was wearing a bee-printed top, and on the bottom right, it was Canon wearing blue.
They looked adorable with their clear blue eyes popping out; no wonder their mom wants them to go back in time. They looked like a breath of fresh air on the snapshot.
Instagram followers took to the comments section and were able to relate to the mom of three. They were smitten by the throwback snap of the kids. 
One follower said, "I feel you! My sons are 41 and 45," while another added, "Pretty babies." Another commented, "Three cutest baby [sic]," said one fan.."
Ayesha's kids have striking eyes. Riley and Canon posed with their tongues stuck out while Ryan had her mouth open. Such cuteness in one picture.
CELEBRATING HALLOWEEN
In November, Ayesha reportedly shared a Halloween family photo on her Instagram account rocking their themed outfits. According to Hollywood Life, the Canadian actress and her family went with a gothic theme for their costumes.
The 31-year-old wore a long black dress with a matching cape. Ayesha's hair was dyed maroon and black. Alongside his wife, Stephen Curry wore a red, white, and black vampire costume.
Celebrating the event with their parents, the little ones also came to the party, and the oldest of the three, Riley, was dressed in a white patterned loose dress with belled-out sleeves.  
Her younger sister Ryan wore a red and black robe with a hood. Little Canon dressed up as a mini version of his father's costume.
HOME-SCHOOLING TIPS
Amid the coronavirus pandemic, it's back to school for the family of five. Curry revealed to People that to get their children focused, she and her husband found a more practical technique to keep them engaged in school.
"My oldest is pretty disciplined, so that's been easy, but our 5-year-old has a little trouble staying engaged for an extended period," she told People.
To help their daughter Ryan, Ayesha and Stephen make her participate in a physical activity before class starts. They allow her to have periodic dance breaks between lessons too.
The pair revealed that they added resistance workout bands to Ryan's chair legs, keeping her busy when she gets agitated during her long Zoom sessions.
In September, People reported that Stephen is in full control of his daughter's education. The 32-year-old dad of three ensured that his kids get accustomed to the new way of learning amid the pandemic.
Life changed drastically amid the pandemic; it is befitting for the basketball player to help his daughters get with the new program. 
RYAN'S DANCING SKILLS
In August, ET Online reported on the 8-year-old dancing to Beyoncé's song "Already." Ayesha shared the video on her Instagram account.
It appears that Riley put on a show while standing on the bed of the truck. Ryan also appeared on the clip singing along to the "Black Is King" song. Adorable!