Meet 'Jingle Jangle: A Christmas Journey' Actor Justin Cornwell — His Personal Life and Career
On November 13, 2020, Netflix released the holiday film, "Jingle Jangle: A Christmas Journey." One of the stars of the movie is actor Justin Cornwell, and in the article below we get to know a little bit more about him.
Netflix's uplifting 2020 holiday movie "Jingle Jangle: A Christmas Journey" focuses on a character named Jeronicus Jangle. The role of the character is played by actor Justin Cornwell, as the younger version.
In the film, Jangle's apprentice betrays him, and decades later his holiday spirit gets uplifted by the arrival of someone special. The toymaker sees his granddaughter arriving on his doorstep.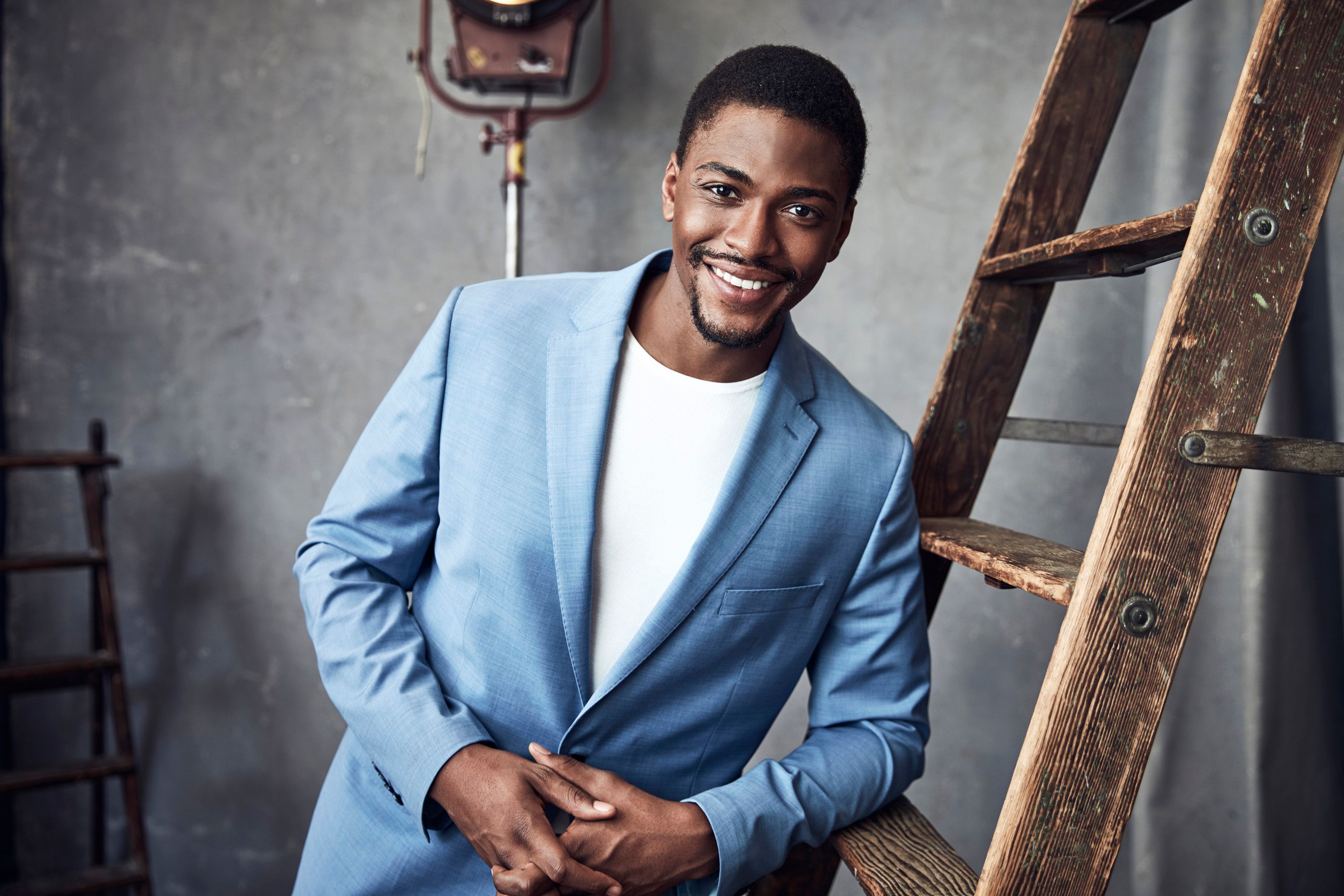 Her arrival changes the course of his life in the film that was directed by the famous screenplay writer David E. Talbert. The holiday musical has the feel of movies like "The Wizard of Oz," "Wall-E," and "A Christmas Carol," to name a few.
Giving some insight into his personal taste in November 2020, Cornwell spoke to "The Chicago Tribune." He confessed that his all-time favorite movie had to be the original "Willy Wonka & the Chocolate Factory" starring Gene Wilder.
The actor shared how when he was shooting "Jingle Jangle: A Christmas Journey," Talbert encouraged him to channel Wilder. The holiday film is rare in that the cast is predominately Black.
Cornwell started off his career after he was a theater major. After completing college, his professors discouraged him from leaving Los Angeles immediately as he explored his craft.
As a student from the University of Louisville, he ended up grabbing all his worldly possessions into his car and driving to Chicago. The actor took at least a year before he got himself an agent with Gray Talent.
That's when he was able to start going to auditions. However, before that, he did extra work on television and film sets. For example, he worked for three months as an extra, and then he was a stand-in for one of the lead stars on the short-lived series "Sirens."
In 2013, he worked on "Hamilton," which was his first professional theater experience. He started off as an understudy but had to leave because the man who played Othello got sick two days after opening night.
Cornwell, who is now married, understudied for six months before he was hired by Chicago Shakespeare. The star appeared in streamlined versions (Short Shakes) of the play "A Midsummer Night's Dream" for another six months.
The actor's career experience also included him working with American Theater Company on a show called "Fulfillment" by Thomas Bradshaw. He also did a lot of voice-over work and commercials as part of his career.
Cornwell continued doing understudy work at Chicago Shakespeare for three years while still doing Short Shakes. Wanting more, he decided to focus on reading scripts for film and television for four or five months.
That's when he got the lead role on CBS' "Training Day," which was based on the 2001 film of the same name. It took him five years after moving to Chicago to get that big break.
By 2020 most of his work had been in plays and in theater and he once got to act as the famous Muhammad Ali in a play called "And in This Corner: Cassius Clay."
The star had an interesting childhood. He grew up in a video store that was owned by his family. Cornwell's childhood was surrounded by movies (which he loved) and that's probably where his love for acting came about.