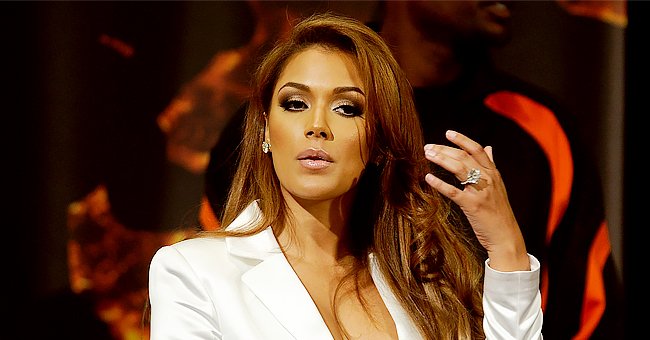 Getty Images
Shantel Jackson Looks Unforgettable Posing in Tight Cocktail Dress & Sparkling Shoes with Bows

Shantel Jackson melted hearts after sharing Instagram pictures of herself in a tight cocktail dress and embellished heels with bows. The reality star looked incredibly beautiful in her outfit.
Shantel Jackson shared a new video and pictures of herself on social media, and the reality star looked nothing short of breathtaking.
In an Instagram post, Jackson posted a series of photos where she donned a colorful tight-fitting dress, showing off her toned legs. She accessorized with a pair of sparkly heels with bows sporting rhinestone embellishments.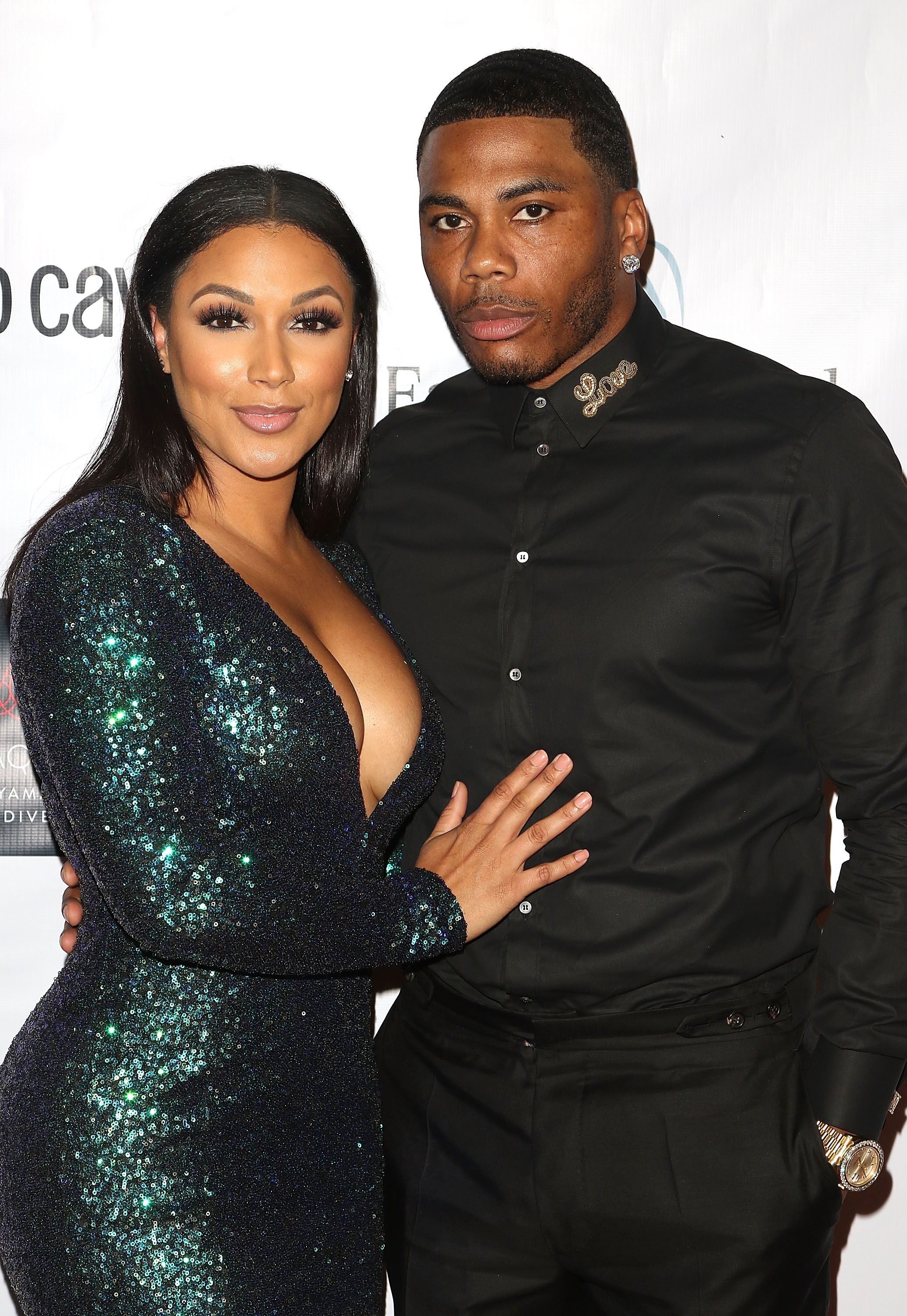 Nelly and Shantel Jackson at the 7th Annual Face Forward Gala at Vibiana on September 24, 2016. | Photo: Getty Images
The reality star topped off her outfit with subtle nude makeup and wore her hair in a low ponytail highlighting her facial features. Finally, it showed Jackson posing on an orange-colored suede couch. In the first slide, the reality star sat with her legs crossed while striking a sultry pose.
The next slide captured Jackson sitting on an armrest with one leg crossed over the other. The last slide saw the reality star standing in front of a mirror while posing for the camera. She captioned the images:
"Sit and be pretty or stand and be scene. Which one?"
As expected, Jackson's pictures stirred up reactions from fans and followers who quickly trooped to leave comments under the post. While some fans described Jackson as stunning and beautiful, several others gushed over her sparkly pair of heels.
In 2017, Jackson spoke about her desire to get married to the rapper and have children with Nelly.
Before posting the pictures, Jackson had shared a short clip showing off her outfit. The clip opened with a focus on her shoes and went up to capture the rest of her body, including her beautiful face. Jackson shared the clip alongside a caption referencing the girly touch to her gorgeous outfit. The reality star proudly wrote:
"It's the girliness for me."
Jackson is best known as the longtime girlfriend of rapper Nelly. The couple started dating in 2014 after meeting through a mutual friend and have been going strong ever since.
Currently, Jackson and Nelly are not engaged and do not have children together, but they've both been speaking about it publicly in recent years.
In 2017, Jackson spoke about her desire to get married to the rapper and have children with Nelly. The reality star, however, noted that she would prefer to tie the knot before having kids with him. Her wish might come true soon.
Last month, Nelly opened up about his relationship with Jackson and admitted that she is "the one" for him. The rapper explained that they share a lot in common, and he loves how passionate and driven she is.
However, despite this, Nelly could not confidently confirm if they would get engaged soon. He said they were working on it and added that they would announce the news when it eventually happens.
Regardless of whether Nelly proposes soon or not, Jackson seems to be living her best life as she continues to melt the hearts of many with her good looks.
Please fill in your e-mail so we can share with you our top stories!