Check Out Nelly's Girlfriend Shantel Jackson in This Unforgettable Bodysuit & Sparkling Cover Up
Nelly's girlfriend, Shantel Jackson, showed off her stately and exquisite fashion in new media uploads where she flaunted her style to fans' delight.
Nelly's long-time lover, Shantel Jackson is every inch a gorgeous diva who knows her way around mainstream fashion and style and she never shies away from displaying this on social media.
In new clips and photos shared on her Instagram page, the fashionista stepped out in style while splurging on a shopping spree. In one of the videos shared to her Instagram reels, Jackson was filmed coming out of The Kingdom carrying white shopping bags and sauntering.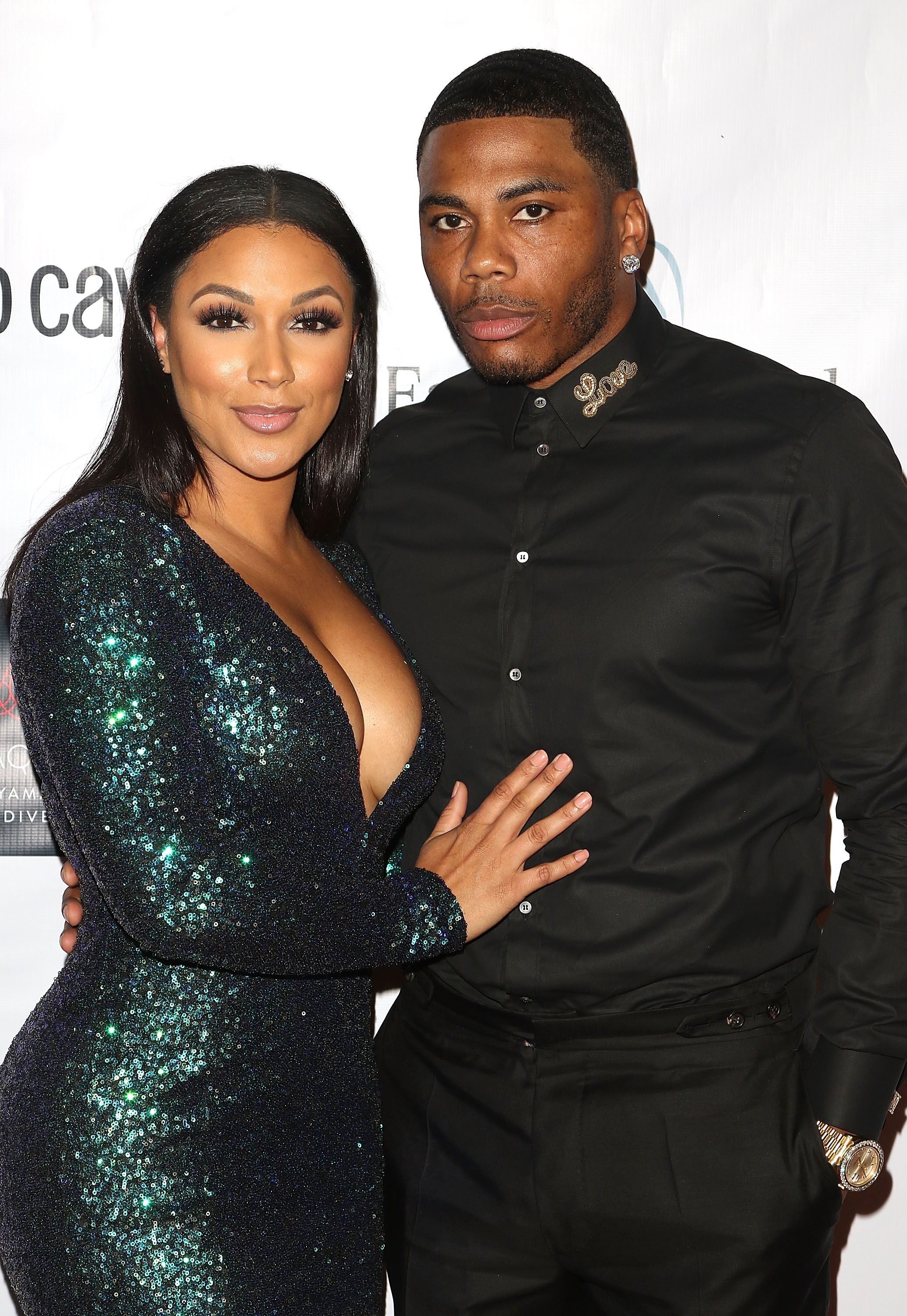 The 36-year old donned a racy bejeweled outfit which she wore over a black one-piece bodysuit that clung to her generous curves. While the star model styled her raven hair in a sleek bun, she sported strappy heels and a pair of dark sunshades.
Presently, Jackson is rooting for her man Nelly as he dazzles fans with his dance moves and creativity on DWTS.
Jackson, who looked like she was having fun, twirled towards the end of her video to give fans a back view of her stunning outfit.
In a second video, the Hollywood star seemed indoors rocking the same outfits as she showed off her attractive features while vibing to a City Girls sound in the background. She had a message in her caption: 
"How you block the haters".
Another of the public figure's Instagram show-offs had her channeling her model energy in a video as she walked out of a store carrying shopping bags in style while displaying her glam.
Presently, Jackson is rooting for her man Nelly as he dazzles fans with his dance moves and creativity on DWTS. The pair go a long way back to 2014 when they were first romantically linked.
Nelly and Jackson first met on his reality show, "NellyVille" in 2014. The duo struck a friendship and took things slowly to get to know each other better. This later blossomed into a full-blown romance and they are still going on strong.
While Jackson has no kids and is open to having her own bundles of joy, Nelly is a dad of two and he once mentioned that he fully supports his lover's decisions on motherhood. 
Jackson once got fans reeling during the quarantine as she showed support for her partner's music with a costume that had her looking like him.
In the clip, the reality star dressed up in the "Ride Wit Me" rapper's signature outfit and opted for some dark smudges to resemble a beard and a mustache. While Jackson lip-synched to Nelly's "Dilemma," fans let her know she nailed the look.
Before going official with the Grammy-winning rapper, Jackson was engaged to boxing icon, Floyd Mayweather. Their relationship, however, went sour in 2014 and resulted in lousy legal issues.