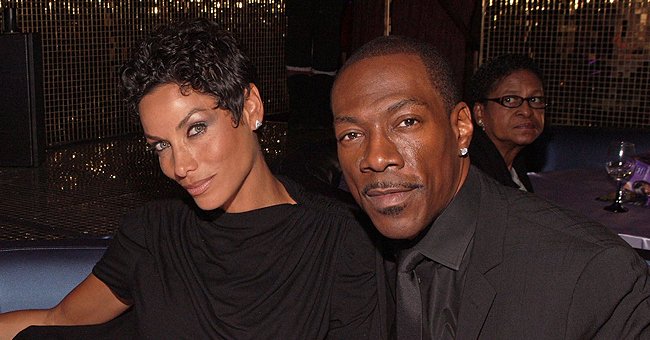 Getty Images
Eddie Murphy's Ex-Wife Nicole Shows off Her Toned Back Posing in Long Dress With Thin Straps
Eddie Murphy's ex-wife, Nicole recently shared a photo of herself in a long dress that showed off her toned back and arms. The ever-youthful model looked fashionable as she posed by the seafront.
Nicole Murphy is known for her stunning model physique that she has maintained even after five kids. The model is used to turning heads in everything she wears but in a recent post, she chose to look away from the camera and give her fans a different view.
With her signature cropped haircut and large hooped-earrings, Nicole still looked elegant while standing by a boat harbor and looking out to the sea.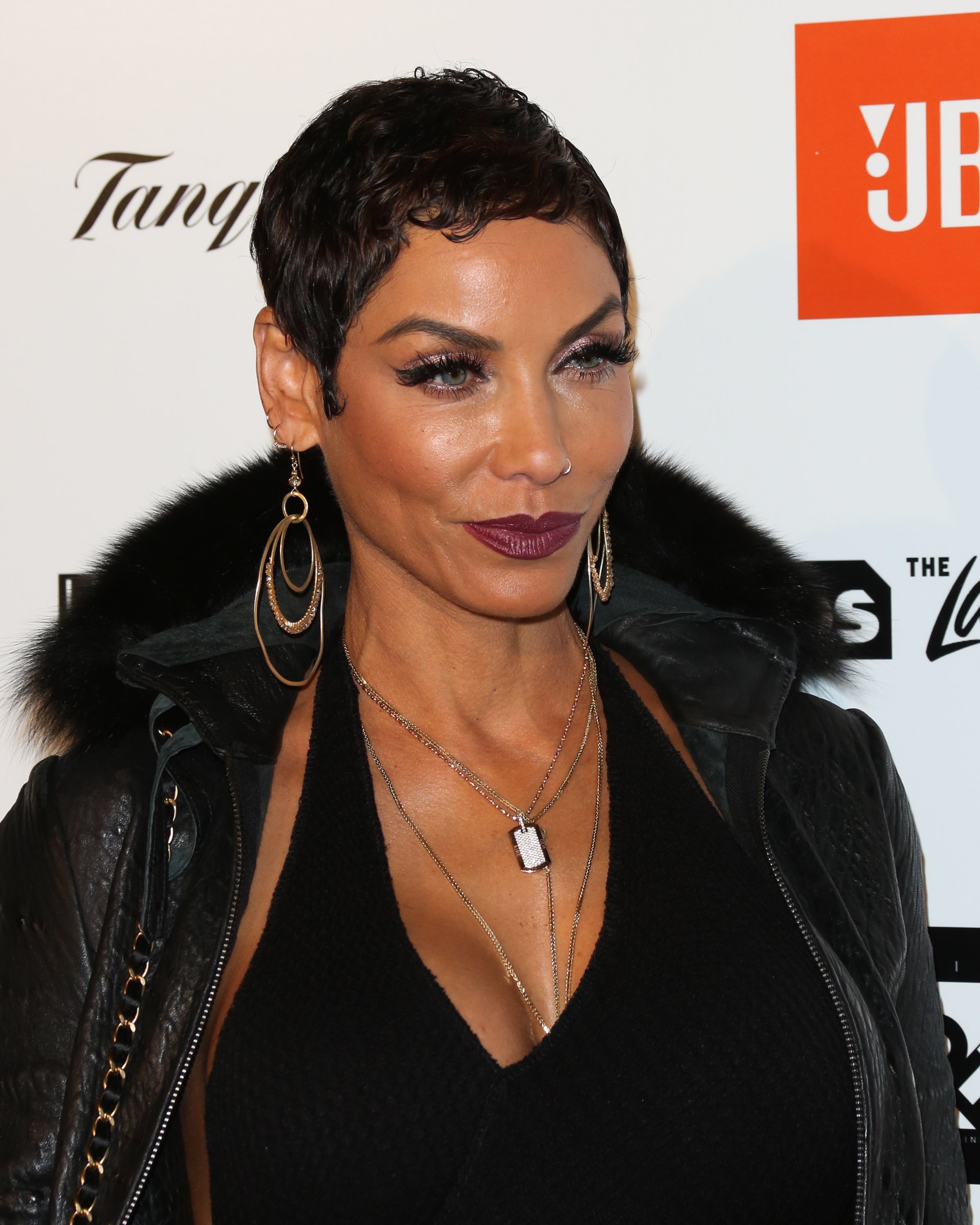 Nicole Murphy at Kenny Smith's annual All-Star bash at Paramount Studios on February 16, 2018 in Hollywood, California.| Source: Getty Images
Nicole wore a long, flowy printed dress that had thin black straps that showed off her toned back and arms. The model also donned a gold watch on one wrist and bangles on the other.
The scenery around her looked calm as she stood on a harbor, holding on to the silver railings. In front of her were different sized boats, some parked and some sailing in the distance. The post was cleverly captioned:
"Your best days are still out in front of you."
Nicole is used to stealing the show with her tall fit physique and she has built a reputation around her body which she admitted is the result of hard work. In a segment of BET's "Body of Work," the former model shared some of her secrets to maintaining a showstopping body.
The mother of five said she preferred to work with a trainer at least three times a week so that she could have some accountability. She also made a change in her diet and added more fruits and vegetables.
However, Nicole is not giving out all her fitness secrets for free. The savvy businesswoman decided to profit off her reputation and hard work and started her own fitness training program.
Her website comes with membership options and offers a free fitness magazine with workout tips and healthy dieting tricks. In the introductory video Nicole says:
"There's no magic pill. There's no little 'snap your finger.' There's no 'push a button.' You [have to] put it in the work."
Nicole says that part of her motivation for keeping herself fit is to stay healthy so that she can watch her granddaughter grow up. The star has one grandchild from her son, Myles Murphy.
The star also has four other children Bria, Shayne, Zola, Bella, from her marriage to ex-husband and "Coming to America" actor, Eddie Murphy. The two were married for 12 years until they divorced in 2006. Eddie has five more children from his other relationships.
Fortunately, all 10 of Eddie's children get along and even showed up for an amazing family photo in 2018, a few weeks after his last born son, Max was born. Interestingly, Max is only a few months older than Eddie and Nicole's granddaughter, Evie.
Please fill in your e-mail so we can share with you our top stories!