Nicole Murphy Stuns in a Swimsuit with Her Skin Glowing While Sunbathing in a New Photo
Eddie Murphy's ex-wife, Nicole Murphy is known to turn heads even after five children and she showed off her age-defying body in a new Instagram swimsuit post.
Nicole Murphy is the picture of good health with her radiant skin and toned body in her new Instagram photo. She uploaded the swimsuit photo with a caption that read:
"Life is now. Slow down and enjoy the little things in life..."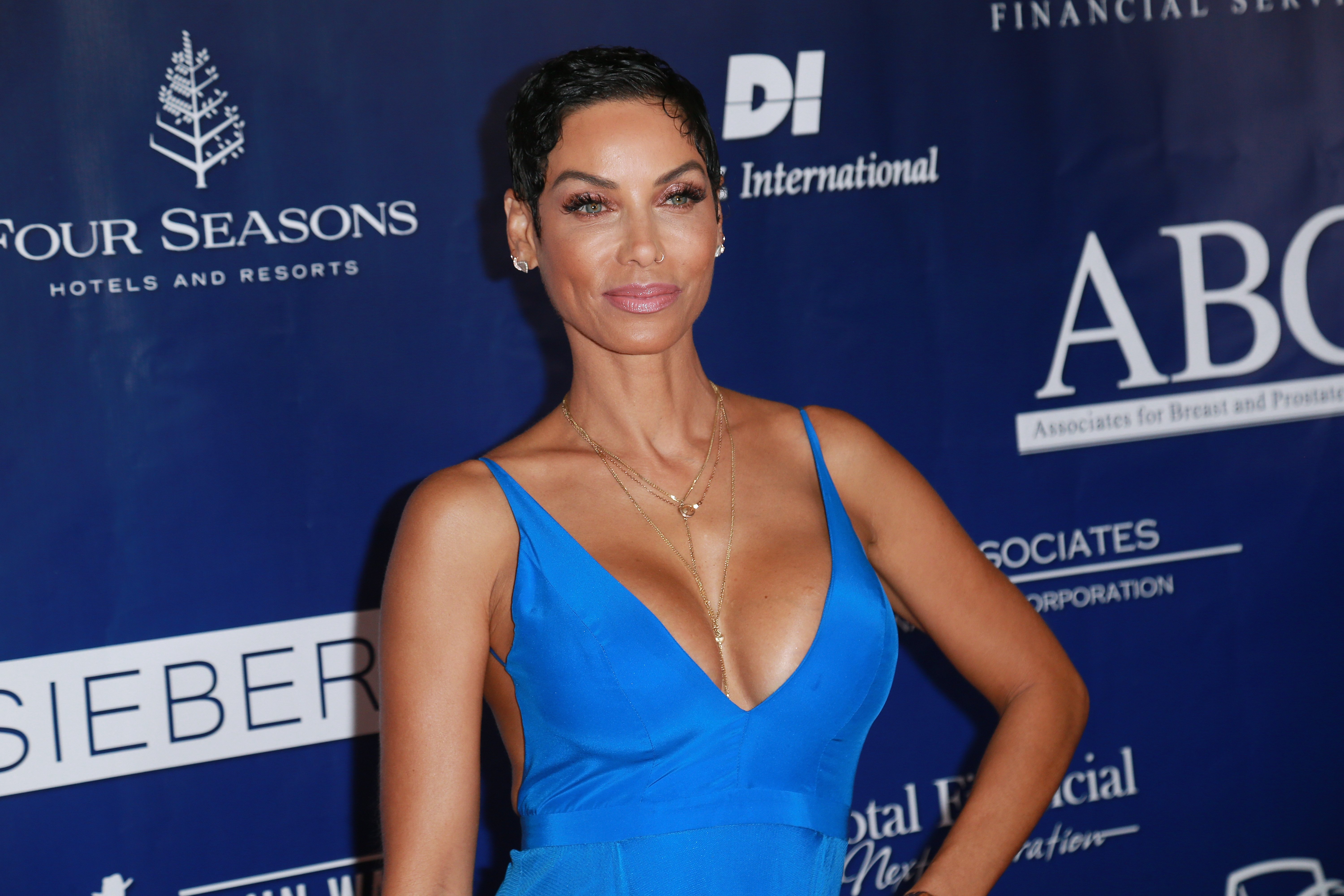 The photo highlighted her beautiful skin as she fashioned a mustard swimsuit with a low neckline and a nude straw hat. The former model sported about four different necklaces that blended perfectly.
She sat at a beach filled with sand, some of which she picked up in her hands while the waters lapped at her thighs. She looked down at her hands so fans could not see her face, but her well-toned stomach was on full display.
Media personality Claudia Jordan was the first to comment, telling the mother of 5 that she misses her, to which she responded that the feeling was mutual. 
The fitness coach has remained single since her divorce from her ex-husband, Eddy Murphy.
A particular fan called the photo the best of 2020, adding that it contained elegance and beauty. Another fan called her the most beautiful woman globally, while a third said her body is magnificent.
The star has been referred to as a member of the vampire club which consists of Hollywood stars above the age of 40 who don't look the part, and she has been quite open in sharing the secrets to her looks.
The 52-year-old shared in an interview that she uses a hyaluronic acid serum made by "SkinCeuticals." The serum enhances the skin's hyaluronic acid levels and is potent in healing burns and wounds.
She also shared that many of her attributes could be traced to her genes which allowed her to bounce back after five children. The entrepreneur added that it got more challenging with each delivery, which led her to start working out with a trainer.
Murphy mentioned that having a trainer adds a competitive edge to her routine, gives her a much-needed push, and helps keep her accountable.
The reality star channeled her passion into a business when she launched her "Nicole Murphy Fitness" website and YouTube channel where she shares new and practical fitness routines.
The fitness coach has remained single since her divorce from her ex-husband, Eddy Murphy but has had her fair share of scandals, the latest being her public kiss with Antoine Fuqua, which was settled after apologizing to his wife.