Usher's Newborn Sovereign Stuns in White Bathrobe Holding a MacBook in a Leopard-Print Armchair
Usher's newborn child became the talk of the town when an adorable shot of her mock-modeling different brands dressed in a white bathrobe surfaced on social media. 
Usher's girlfriend, Jenn Goicoechea, recently took to her Instagram page with an adorable photo of their newborn daughter, Sovereign Bo Raymond. 
The picture captured the little bundle of joy wearing a white bathrobe and seated in a leopard print chair with a tiny toy MacBook open on her lap.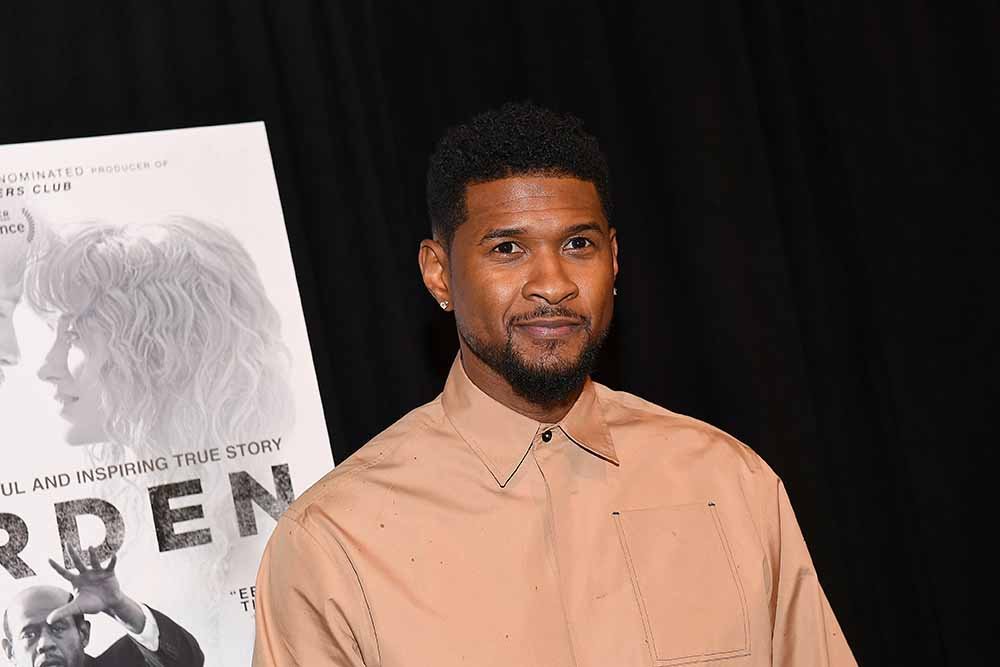 A white towel was wrapped around her hair as if she just exited the shower, and she had on cute white slip-ons. Next to her were books that represented popular brands recognizable by their names and symbols. 
The first book had the two overlapping C's and words that identified it as Chanel, and the top two books that followed were Tom Ford and Vogue. The symbol and writing on the last book were not visible in the shot. Goicoechea captioned the post,
"Sovë helping me with album credits."
The picture comes around the same time Usher shared photos that featured the beautiful baby. He could be seen gently planting a kiss on Sovereign's head in the shot while she slumbered peacefully. 
The photos the proud parents shared are the world's first glimpse of their family's newest addition. They were posted by the proud parents on November 11, the day Usher revealed Sovereign was initially supposed to arrive. 
When one of the boys had an accident, Foster once again launched a legal battle to regain possession.
If she had been born on November 11, the little girl would have arrived a Scorpio, but she decided to come out over a month earlier on September 30, making her a Libra. 
When Sovereign, who is Usher's first kid with Goicoechea, was born, the famous singer took to his Instagram page to share the news. He posted a shot of the newborn girl holding his finger and revealed her name.
Aside from Sovereign, Usher is also father to sons Usher V, 12, and Naviyd, 11, both of whom he shares with his former wife, Tameka Foster. 
Usher and his sons share a tight bond, which they often showcase on social media, especially on the TikTok app where they post funny clips and join viral challenges. His love for the boys was what made him and their mother lock horns in a long custody battle.
They resolved it at some point with Usher gaining custody of both boys; however, when one of the boys had an accident, Foster once again launched a legal battle to regain possession of the boys.
She tagged Usher unfit to raise her minor kids, but the judge did not agree with her, and she was denied custody. Currently, the pair have an amicable agreement for the good of their kids, and it seems to be working. 
Aside from Foster, Usher has also been married to Grace Miguel. She was his longtime girlfriend and manager, and their relationship lasted for two years before they announced their divorce.
Fans are happy Usher has found love and family again in Goicoechea and hope they decide to take their relationship to the next level.