Zendaya Dazzles Posing for Magazine Cover in Stunning Fishnet Gown & Metallic Mini Dress
The Shade Room shared pictures from American actress Zendaya's shared Essence Magazine cover photoshoot, showing her dazzling in stunning outfits, including a mini metallic dress and body cape. 
Actress Zendaya appeared on Essence Magazine's latest magazine cover and looked stunning in all of her looks in the photoshoot. The Shade Room shared some of the pictures on its official Instagram page. 
The first picture featured the magazine's cover page showing Zendaya posing in a lengthy net dress that reached the floor, revealing the black bra top and tights she wore inside.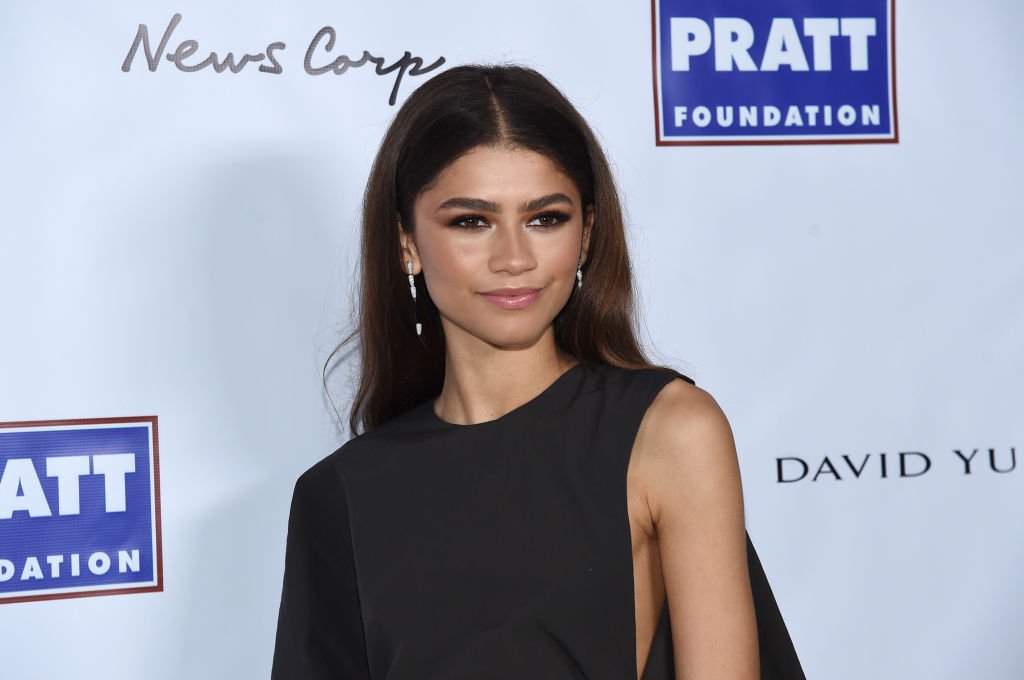 In the second snapshot, Zendaya wore a metallic mini gown. She raised her hands as she tilted her waist to the side. She also had metallic straps on her thighs.
In the third photo, the actress sported full hair and used her left hand to support her full weight as she posed in a near-flat position, looking at her side. She wore a long printed cape dress. The Shade Room captioned the post: 
"Zendaya out here applying that pressure for the latest cover of #EssenceMagazine as she channels her inner #DonyaleLuna 🔥🔥."

The last picture of the post showed another cover page of the magazine. This time, Zendaya wore a white headband and was topless as she stared fiercely at the camera. 
Many fans reacted to the post and hailed Zendaya's effortless slay. One fan said the actress could do nothing wrong, while another fan echoed similar sentiments. Many other fans that commented also shared the same opinion. 
The actress schooled fans, telling them her parents are two of the most selfless people in the world.

Zendaya is becoming quite a reputable actress and has already starred in some of the biggest movies, including "Spiderman," and "The Greatest Showman," and the hit series, "Euphoria."  She broke through as a Disney star in her first movie role in the 2012 film, "Frenemies."  
The 24-year-old attributes her success to her parents, Kazembe Ajamu and Claire Stoermer. She is super close to her mother, a former teacher, whose decision never to wear makeup greatly impacted her growing up. She is also close to her father, who is her manager and very protective of her. 
Zendaya's parents are of mixed heritage. Her dad is African and her mother is from Germany. The actress grew up embracing both cultures and said she is very proud of her rich heritage.
The actress has five siblings, including three sisters, Katianna, Kaylee, and AnnaBella, and two brothers, Austin and Julien, making for a beautiful and unique family. 
While Zendaya's parents are protective of her, she is also protective of them, as she showed in 2015, when she shut down a couple of fans for tagging her parents as ugly. 
Replying to the derogatory comments, the actress schooled fans, telling them her parents are two of the most selfless people in the world who spend their lives not worrying about trivial matters like looks and insulting people's parents. 
Zendaya added that her parents dedicated their lives to teaching, cultivating, and filling young shallow minds and advised the fans to look into the mirror and know they are beautiful as hateful things only stem from internal struggles. Well said, Zendaya, well said!