Zendaya Receives Emmy Nomination — See Her Heartwarming Reaction
Zendaya Coleman is now an Emmy nominated actress and is extremely grateful for her new status. In a tweet, she expressed thanks and gave a shoutout to those who made it possible. 
On Tuesday, Zendaya and her fans learned that she had been nominated for an Emmy award — one of the most prestigious awards in show business and television. 
Zendaya, who was nominated for her role in HBO's "Euphoria," took to Twitter to give fans her raw reaction at the news and tell those involved a big thank you. The tweet is found below.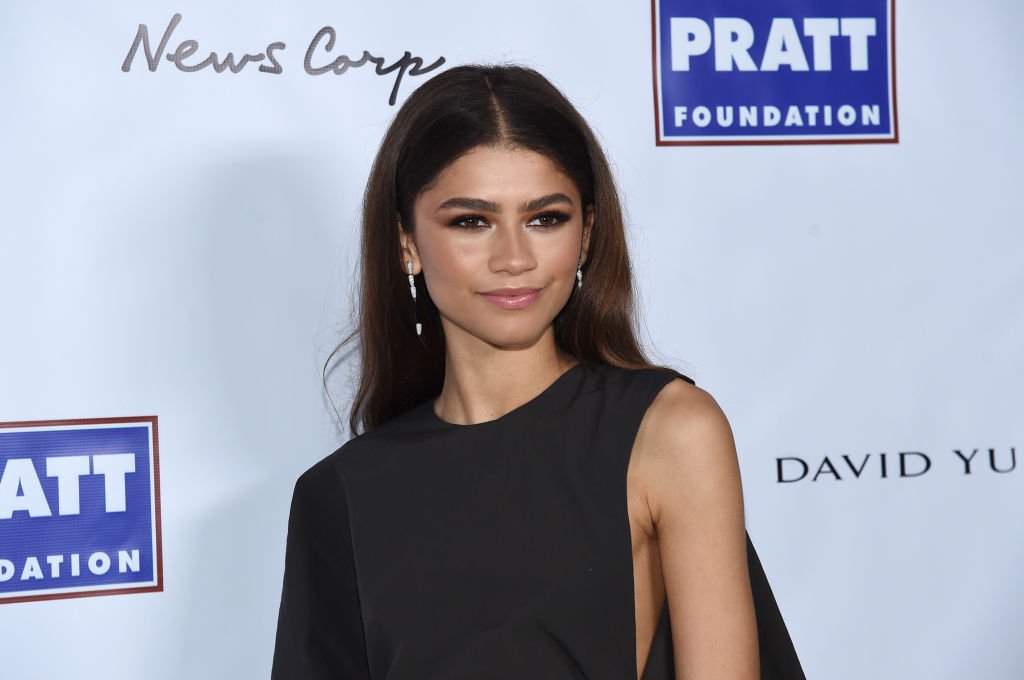 ZENDAYA'S TOUCHING REACTION TO EMMY NOMINATION
"I'm honestly speechless, my heart is just overflowing with love and gratitude," wrote the former Disney star. She then mentioned all those she had worked with. 
Showing her humble nature, Zendaya said she was "a small piece of a big beautiful puzzle. In a follow-up tweet, she also thanked the fans for watching the popular drama series. 
I'm honestly speechless, my heart is just overflowing with love and gratitude. I'm so incredibly honored to work beside the talented people that I get to call family. I am a small piece of a big beautiful puzzle and I'm so proud of all of you. Thank you to everyone out there— pic.twitter.com/sRfjmOIVJl

— Zendaya (@Zendaya) July 28, 2020
The actress included a black and white photo of her during what appeared to be filming of "Euphoria." Crew members and a co-star stood outside what looked like a small cafe.
FANS SHOWER HER WITH PRAISE 
On the show, Zendaya plays the part of Rue Bennett, a recovering drug addict who is new to high school and modern technology, and who falls in love and has to deal with things like sex and addiction.
Fans filled the comment sections with words of support, admiration, and congratulations. This is Zendaya's first Emmy nomination. She's vying for the award of Lead Actress in a Drama Series. 
The show also received nominations for Contemporary Costumes and Contemporary Makeup, as well as Music Composition For a Series and Original Music and Lyrics.
OTHER NOMINEES AND BEST QUOTES FROM THE SHOW
Leslie Jones and Laverne Cox announced Zendaya's nomination over a virtual segment. Others in the same category are Jennifer Aniston, Olivia Colman, Jodi Comer, Lauray Linney, and Sandra Oh. 
Watch the announcement of Nominations for the 72nd Emmy Awards! https://t.co/KzpXUHSwn0

— Television Academy (@TelevisionAcad) July 28, 2020
Zendaya's character on "Euphoria" was an instant hit with old and new fans of the actress. With issues like body image and discovering one's sexuality, many could relate. 
A couple of Zendaya's most memorable quotes from the series include, "I just showed up one day without a map or a compass," and" Every time I feel good, I think it will last forever... but it doesn't."
ZENDAYA AND ELORDI SHARE A KISS IN NEW YORK
Some fans are certainly hoping that Zendaya's rumored relationship with Jacob Elordi from the show lasts forever. The pair fueled gossip of a union back in February.
Elordi was caught planting a kiss on Zendaya's forehead as the two enjoyed a laugh-filled outing. Rumors about the two had been swirling since they were spotted in Sydney, Australia, last summer.