Kobe Bryant's Daughter Natalia Flashes White Smile in Funny Pic Showing off a Charcuterie Board
Kobe Bryant's daughter Natalia posted several pictures of herself in the kitchen looking adorable as she wore a huge smile and posed for the camera.
Laughter is medicine to the soul, and although it might never completely take away worries, it somewhat eases them. Natalia Bryant recently shared a series of pictures of herself laughing, and she looked adorable.
Taking to Instagram, Natalia shared three photos of herself in the same outfit, but each one was as much a delight as the other one was. Dressed in black dungarees and a gray shirt, Natalia looked adorable.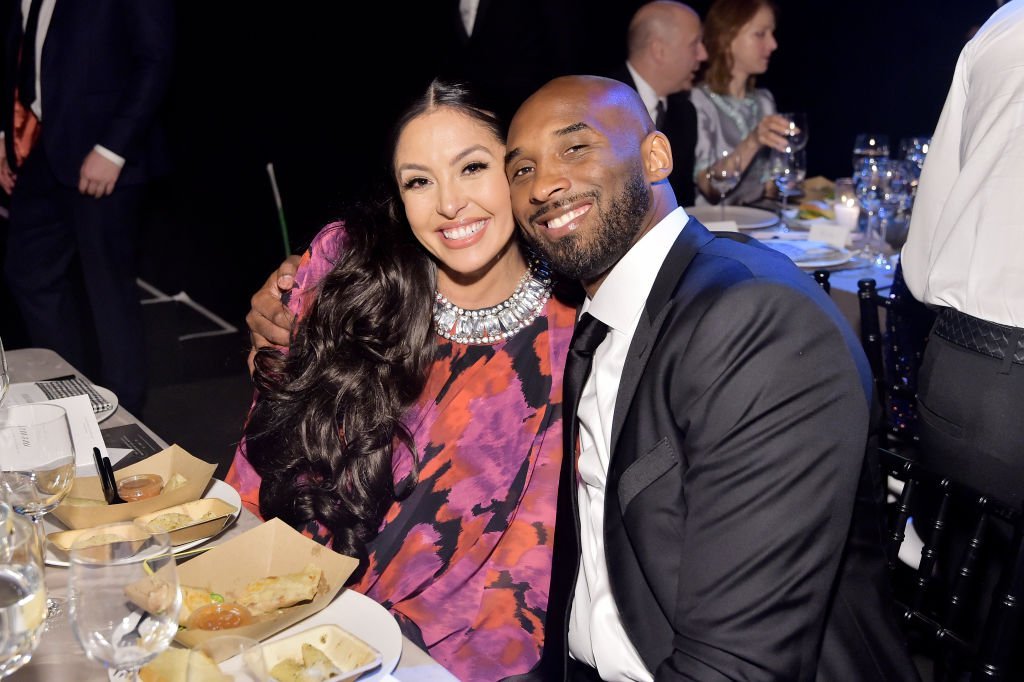 The first image she shared showed her flashing her pearly white teeth for the camera as she stood behind a marble-covered countertop. In the shot, her hands rested on the side of a large chopping tray that held olives, red meat, pepper, and some other food making ingredients.
The second shot, which was taken in the same spot, gave off a different vibe. As opposed to the first shot, Natalia looked more playful here, and her hands were mid-air like she was trying to demonstrate. Captioning the post, she wrote:
"Late charcuterie ➡️Instagram vs. reality."
The last image in the series caught Natalia midway a peal of hearty laughter. She looked adorable like she had no worry in the world and the scene was a picture-perfect moment.
Natalia looked incredible in the outfit she wore, and her made-up free face added to the allure of the pictures. Her long dark hair fell to her shoulders, and the heart-shaped pendant she wore on her gold chain came out beautifully.
Natalia enjoys creating amazing memories with her younger sisters, Bianka, and Capri.
Fans, lovers, and admirers of the teenager took to the comments section to share their thoughts on the pictures that were shared. Some expressed that she looked adorable and her smile was something to die for, while others added that she was a lovely young woman. Someone said:
"Her teeth and her smile is absolutely beautiful- ✨?."
Earlier this month, Natalia and her athlete friend Sabrina Ionescu took to Instagram to reenact the "Keeping Up With The Kardashians" "wasted bread" scene that featured Kourtney Kardashian and her sister Kylie Jenner. The pair made a stellar performance that even got them cheers from Kourtney.
Aside from reenacting scenes, Natalia enjoys creating amazing memories with her younger sisters, Bianka, and Capri. The sisters always find a way to bond and laugh, from creating cute Tik Tok videos to posing for snaps. Sometimes, their mother, Vanessa Bryant, joins them in making these videos.
Similarly, Natalia, her mother, and her sisters recently got to hangout with Ciara and her family. The families went on vacation and spent the time basking in the swimming pool and playing field games. 
Sadly, earlier in the year, the Bryants were hit with a tragic moment when Kobe Bryant and his daughter Gigi died in a helicopter crash alongside seven others. The family has been trying to cope with the loss and look to be doing better now.