Michael Douglas Reflects on How He Met Catherine Zeta-Jones as He Celebrates 20th Anniversary
Achieving a relationship that lasts more than five years in Hollywood is rare but the iconic couple Michael Douglas and Catherine Zeta-Jones recently celebrated their 20th anniversary with sweet tributes on Instagram.
Hollywood's power couple Michael Douglas and Catherine Zeta-Jones are known for their remarkable talents in the entertainment industry as well as their fairytale romance.
Fans got to hear the full story of how the couple met in the audio footage Douglas shared on Instagram. On November 18, the actor uploaded a clip in honor of his 20th marriage anniversary and he described the events that led up to their union in the footage.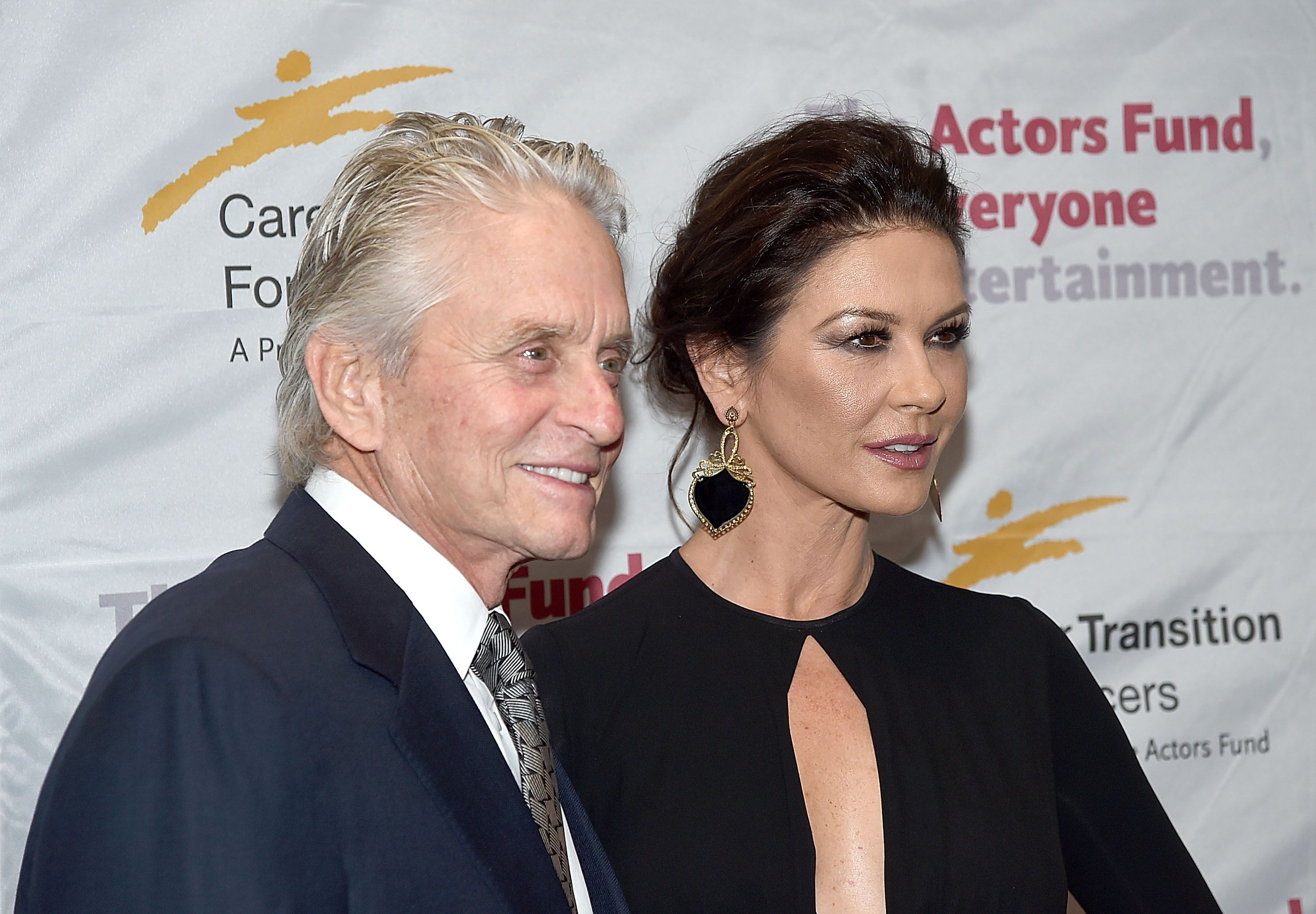 The 76-year-old "Fatal Attraction" star revealed that he became interested in Zeta-Jones after he saw her in "The Mask Of Zorro." He was in awe of her beauty and skills. In his words:
"I'm watching this movie, and I go, 'Wow, who is this girl? She's incredible.'"
His companions told him her name and a month later at the Deauville Film Festival where the actor was promoting "A Perfect Murder" with his co-stars, Gwyneth Paltrow and Viggo Mortensen, he discovered Zeta-Jones was also there.
The couple [Catherine and Michael] also shares the same birth date despite their 25-year age gap.
The icon got his assistant to ask the actress out for a drink, which she accepted, and later that night while they were having a "little nightcap" Douglas declared he would be the "father of her children."
The "Traffic" star also showed her appreciation to her husband on their 20th anniversary with a video compilation of precious moments on Instagram. The video montage included never-before-seen photos and throwback wedding images. It was captioned with a heartwarming declaration of her affection for Douglas.
In December 1999, the couple announced their engagement then said their vows a year later in an extravagant ceremony at New York's Plaza Hotel in November. Their wedding was held after Douglas's divorce from Diandra Luker was finalized.
The pair have two children together - Dylan and Carys. The couple also shares the same birth date despite their 25-year age gap and in September, they celebrated their birthdays with romantic posts on Instagram.
Back in June, the mother-of-two uploaded a rare throwback of her husband and children alongside Douglas son, Cameron on Instagram in honor of Father's Day. The "Ant-Man" star celebrated the special day by honoring his late father, Kirk Douglas.
He shared a heartfelt tribute on Instagram, expressing how much he missed the Hollywood veteran. Kirk passed away on February 5, 2020, and his son and daughter-in-law shared touching messages following his death.