Steph Curry Adores His 2 Daughters and Son — Glimpse inside His Fatherhood
Stephen Curry has changed the basketball game with his incredible three-pointers, but off the court, the NBA star is the doting father of three children.
Stephen Curry, aka Steph, is a professional basketball player who has earned the label "greatest shooter" for his amazing skills on the court. However, the joy of his life isn't just his career but also his loving family.
The three-time NBA championship winner is a doting husband to Ayesha Curry and together they have three adorable children - two daughters and a son. Here's how fatherhood has impacted Curry's life.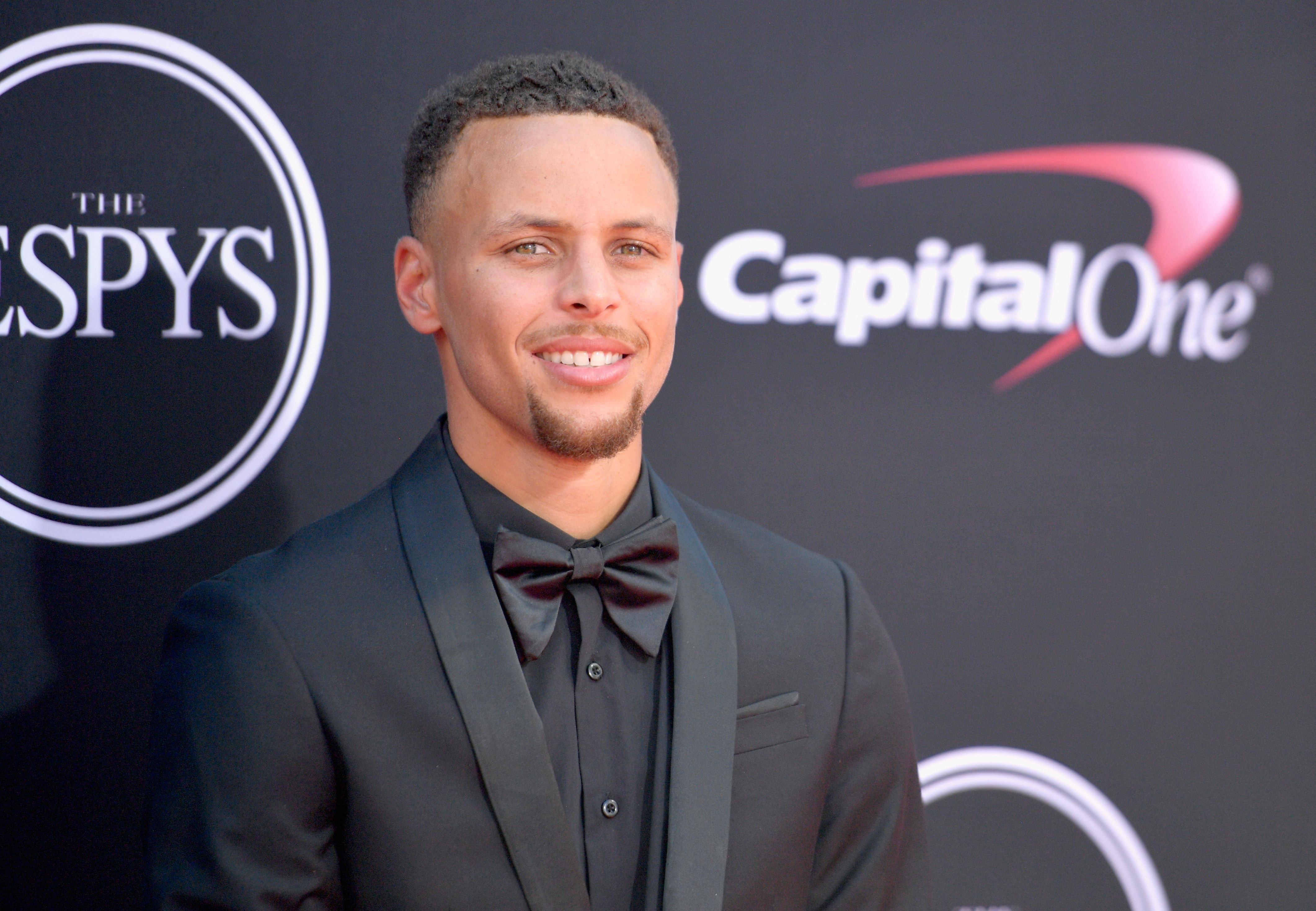 HIS MARRIAGE TO AYESHA 
Stephen and Ayesha attended the same church as teenagers but were only friends at the time as Ayesha wasn't permitted to date in high school and the NBA star was also nervous about starting a relationship.
Stephen has become a fan-favorite not just for his basketball skills but also his parenting techniques.
Their romance that eventually transformed into a marriage of 9 years and counting, officially began while Stephen was a student at Davidson College and Ayesha was working to become an actress.
However, shortly after their wedding, the 31-year-old discovered she was pregnant and had to put her career on hold. Now she owns the culinary YouTube Channel "Little Lights of Mine."
HIS DAUGHTERS
Stephen has two adorable daughters - Riley and Ryan, and they have stolen the spotlight away from their famous dad on several occasions. During an episode of "Stephen vs The Game," the athlete was seen spending quality with his girls on a private plane.
The 32-year-old tried to style Ryan's hair as the little girl kept begging her older sister for some chips until Riley relented and gave her once their father got involved.
Last year, at a Golden State Warriors' game Riley, was captured in a heartwarming moment with her father before the match between Stephen's team and the Dallas Mavericks began.
The pair shared a unique handshake on the side of the court which ended with the little girl kissing her father on his cheek. This is just one of the sweet moments Riley has been caught at her father's games.
FATHERHOOD
The Golden State Warriors' point guard and his wife have their hands full with their three children - Riley, Ryan, and Canon, but Stephen has become a fan-favorite not just for his basketball skills but also his parenting techniques.
According to the athlete, his children have given him a "reason to wake up" each day. The 32-year-old is grateful for every moment he gets to spend with them and this inspired him to "fight for equality."
Stephen wants his kids to grow up in a world where there are no restrictions because of their gender or color. He also wishes to help them become self-confident and for his son, Canon to become a man who respects and cherishes women.
For times when he is occupied on the pitch, Stephen keeps close to his children through a lot of FaceTime calls. According to him, it makes him feel like he is right at home with them.