'Euphoria' Star Zendaya Has a Big Family with 3 Sisters, 2 Brothers & Her Parents — Meet Them
American actress Zendaya is getting more famous with each movie role. After the day's hard work, she returns home to a unique family comprising loving parents and five siblings.
The 24-year-old American actress Zendaya continues to rise to unprecedented heights of fame with each movie role she undertakes in what has been a remarkable career for her thus far. 
The "Euphoria" star is from a huge family in California, who she sort of introduced to the world in an Instagram post from December 1, 2016, where she shared a picture of her dad and siblings, except her mom. Get to know more about Zendaya's family.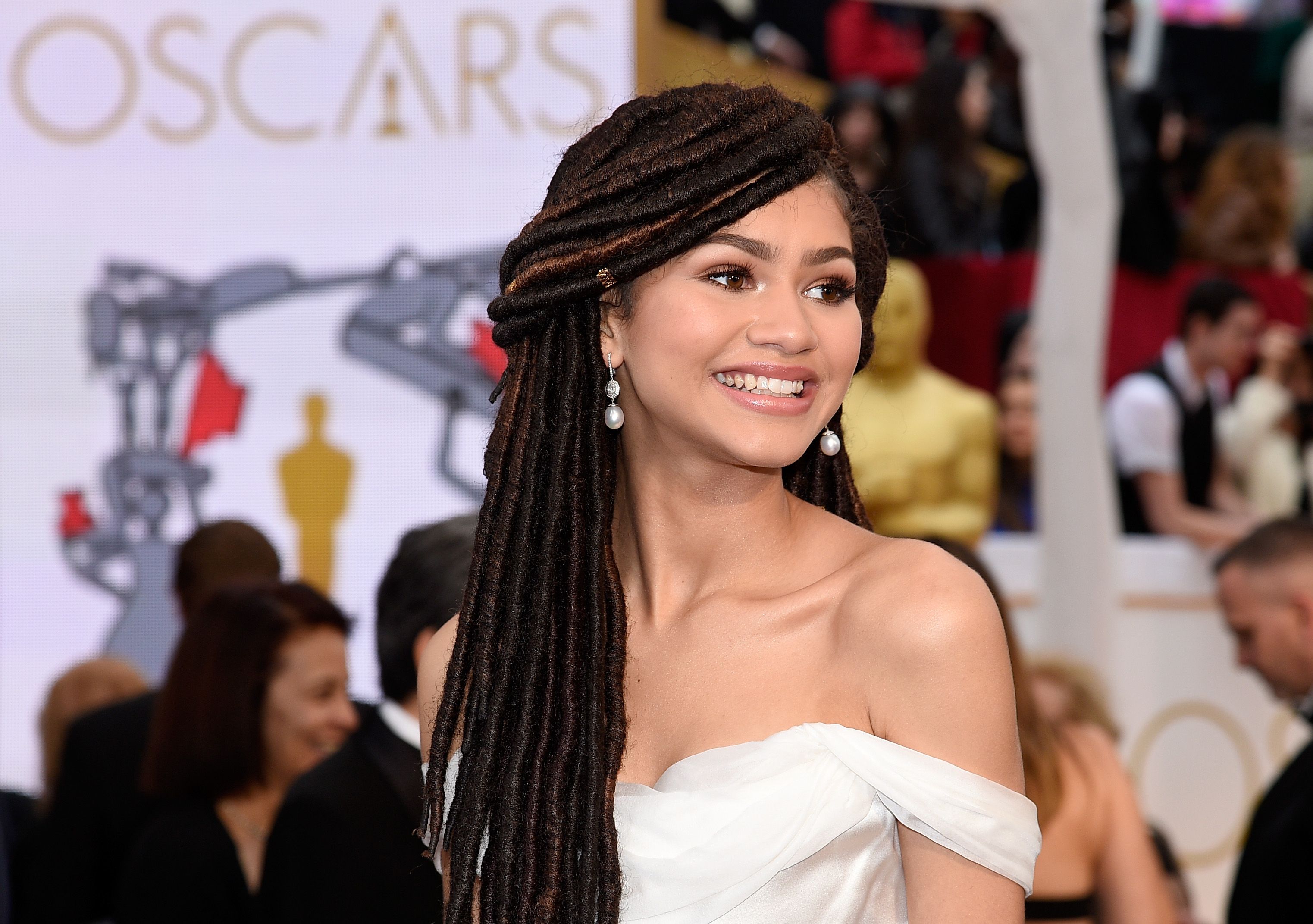 A FAMILY OF SEVEN
Zendaya's parents are Zazembe Ajamu Coleman and Claire Stoermer. While the former is of African descent, the latter is from Germany, making Zendaya a child with mixed heritage, which she is most proud of. 
She is the only child of her parents but has five siblings comprising of three sisters and two brothers who her father had from a previous relationship before meeting her mom. Zendaya's sisters are Katianna, Kaylee, and AnnaBella, while her brothers are Austin and Julien. 
A MOTHER-DAUGHTER BOND 
Zendaya and her mother, a former teacher, are very close, a fact her fans have observed from some of her Instagram posts. While growing up, the actress never saw her mom apply makeup, which impacted heavily on her.
However, Zendaya shared a hilarious video on her Instagram page on Valentine's Day in 2017 that showed her applying makeup on her mom's face.
On Mother's Day in 2018, the actress shared two pictures of her mom carrying her as a little tot, captioning it, "Mommy." 
ZENDAYA AND HER FATHER
Zendaya is also close to her dad, who doubles as her manager, and is very protective of her. She shared a cute picture of her and Coleman on his birthday in 2018.
The photo was from when she was a toddler, holding her dad's index finger with her little fingers. The post's caption read:
"This is one of my all time favorite pictures, daddy dancing and singing me to sleep. My old mans getting old. Love you daddy, happy birthday."
Zendaya also shared another picture on her dad's birthday in 2018 showing them on a lake. In the caption, she tagged him as her main man, thanking him for all he is. 
ZENDAYA CELEBRATES HER SIBLINGS
Zendaya usually posts pictures of her siblings on her Instagram page and celebrated them on National Siblings Day in 2017. She shared a photo of all her siblings, including her dad. 
The actress has previously spoken about how much influence her big sister has on her, saying she looks up to her as the latter makes her a better person. 
Zendaya also noted that as she grew older, she realized how important having a big family is. Zendaya is also an aunt as all of her siblings have kids. 
A SISTER FROM ANOTHER MOTHER
Besides her siblings, Zendaya also has a sister from another mother in her "Euphoria" co-star, Storm Reid, who revealed her connection with the former is very genuine. 
The co-stars turned friends, turned sisters, built a close connection on and off-screen, which has blossomed into a close bond they both cherish. 
Zendaya is already a big Hollywood star with loads of fans around the world. However, her biggest fans are none other than her beautiful family, who she can always count on.