Robbie Williams Recalls Laughing at Naked Kylie Minogue on Set in 2000 — Here's What Happened
Robbie Williams admitted that he offended pop sensation Kylie Minogue "back in the day," and lost all chances of a romance with her.
Nowadays, bad-boy singer Robbie Williams has settled down, is happily married, and a doting dad, but back in 2000, he was living on the edge, and sometimes he made mistakes.
In his 2011 book, "You Know Me," Williams admitted that he once deeply offended pop princess Kylie Minogue by bursting into laughter when he saw her naked.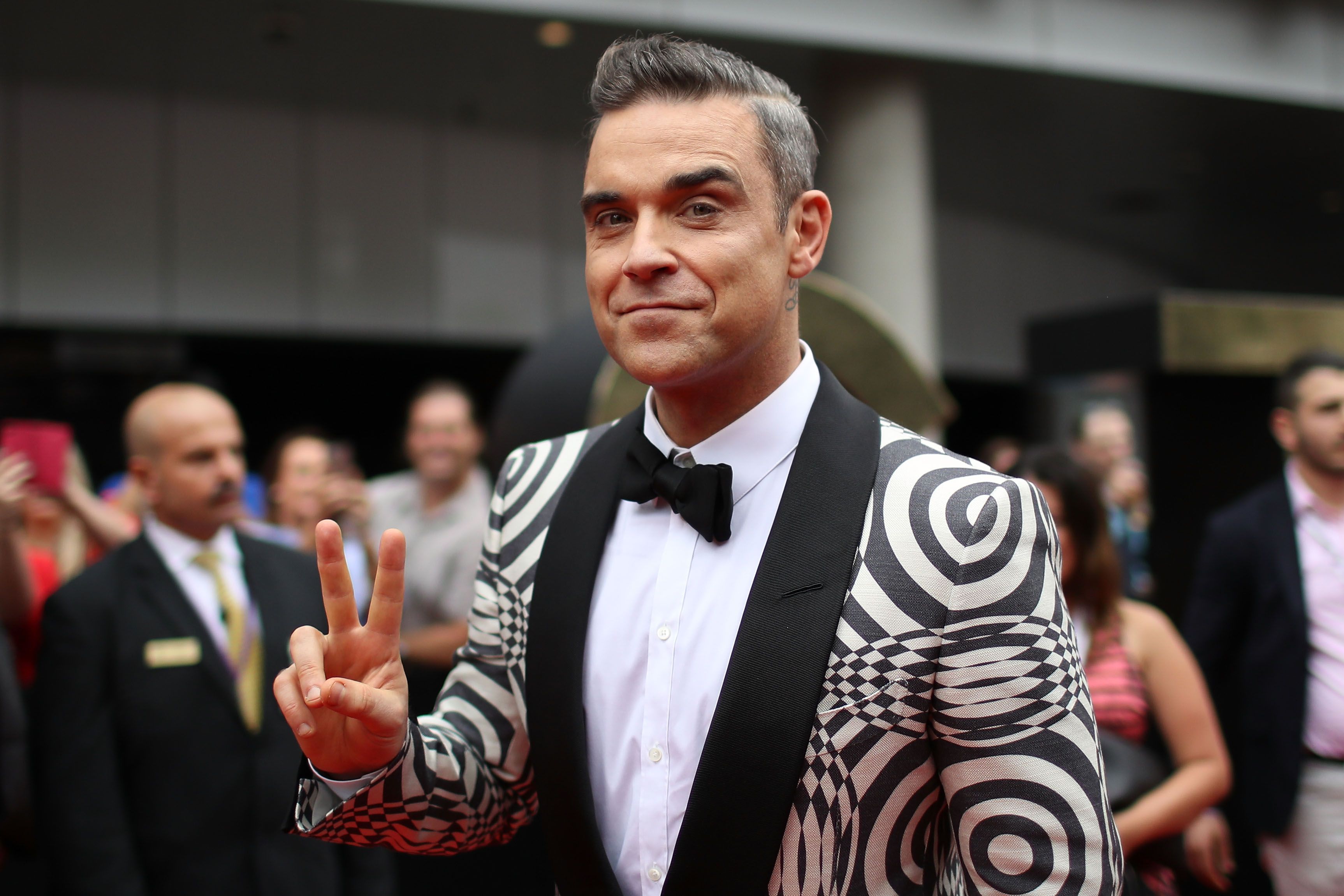 EMBARRASSMENT
It was 2000, and Minogue was the hottest item on the hit parade as far as Williams was concerned. He had recorded a single "Kids" with the Australian bombshell and was filming the video.
Williams was nervous, and he "settled his nerves" by downing a few shots of liquor, and ended up lowering his inhibitions a little more than was wise, and embarrassed himself and Minogue.
THE NUDE SCENE
In one of the video's final scenes, unbeknownst to Williams, Minogue was to drop her robe, to reveal herself naked except for a minuscule G-string.
Williams' reaction to Minogue's sudden nudity wasn't quite what anyone -- including the "Take That" singer -- expected. Williams burst into gales of laughter, creating an awkward moment for Minogue.
For the last 10 years Williams has been married to actress Ayda Field with whom he shares four children
In his book, Williams admits that it was far from his finest moment and attributed his outburst as a mix of a little too much to drink and the massive crush he had on the stunning Minogue. He said:
"I may have offended her too, because she must have felt vulnerable too, being naked on set, and being naked in front of me."
KISS ROMANCE GOODBYE
From that moment on, any chances Williams may have had to romance Minogue evaporated. The man who boasted of loving and leaving celebrities, including the Spice Girls, just didn't impress Minogue. Williams admitted:
"I think that any chance of anything disappeared when I laughed at her. (...) I couldn't figure out why my banter wouldn't work, why my natural ability to just be myself went awry."
For the last 10 years, Williams has been married to actress Ayda Field with whom he shares four children:  daughters Theodora, 8, and Colette, 2; and sons Charlton, 6, and Beau, whom they welcomed via surrogacy in February 2020.
As for Minogue, she never had children due to a battle with breast cancer when she was just 36, but the "Locomotion" singer has found love with handsome "GQ" creative director, Paul Solomons. Things worked out for the "Kids" after all.