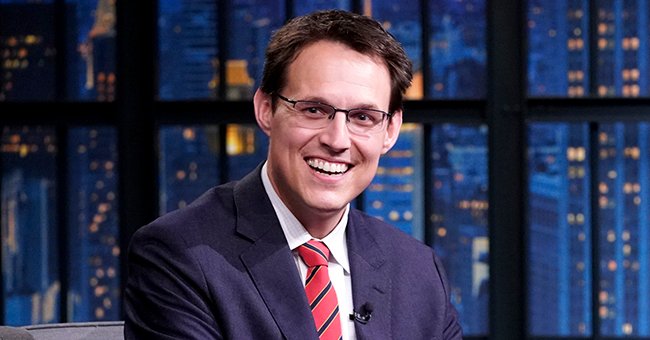 Getty Images
MSNBC Journalist Steve Kornacki Was Named One of 2020's Sexiest Men Alive
Steve Kornacki's coverage of the 2020 election results made the political journalist a heartthrob overnight. Khakis and all, he landed himself a well-deserved spot in this year's PEOPLE's Sexiest Man Alive list.
MSNBC's Steve Kornacki astounded viewers with his coverage of the 2020 presidential election results. From beginning to end, the political journalist gave an energetic live breakdown of results as they came in, always dressed in his signature khaki as calculations accurately fell out of his brain.
His demeanor and dedication soon earned him nicknames such as "Map Daddy" and "Heartthrob," as he even made khaki's popular again. His new status among viewers now reverberated in earning a spot on PEOPLE's list of Sexiest Man Alive, and he couldn't be more surprised.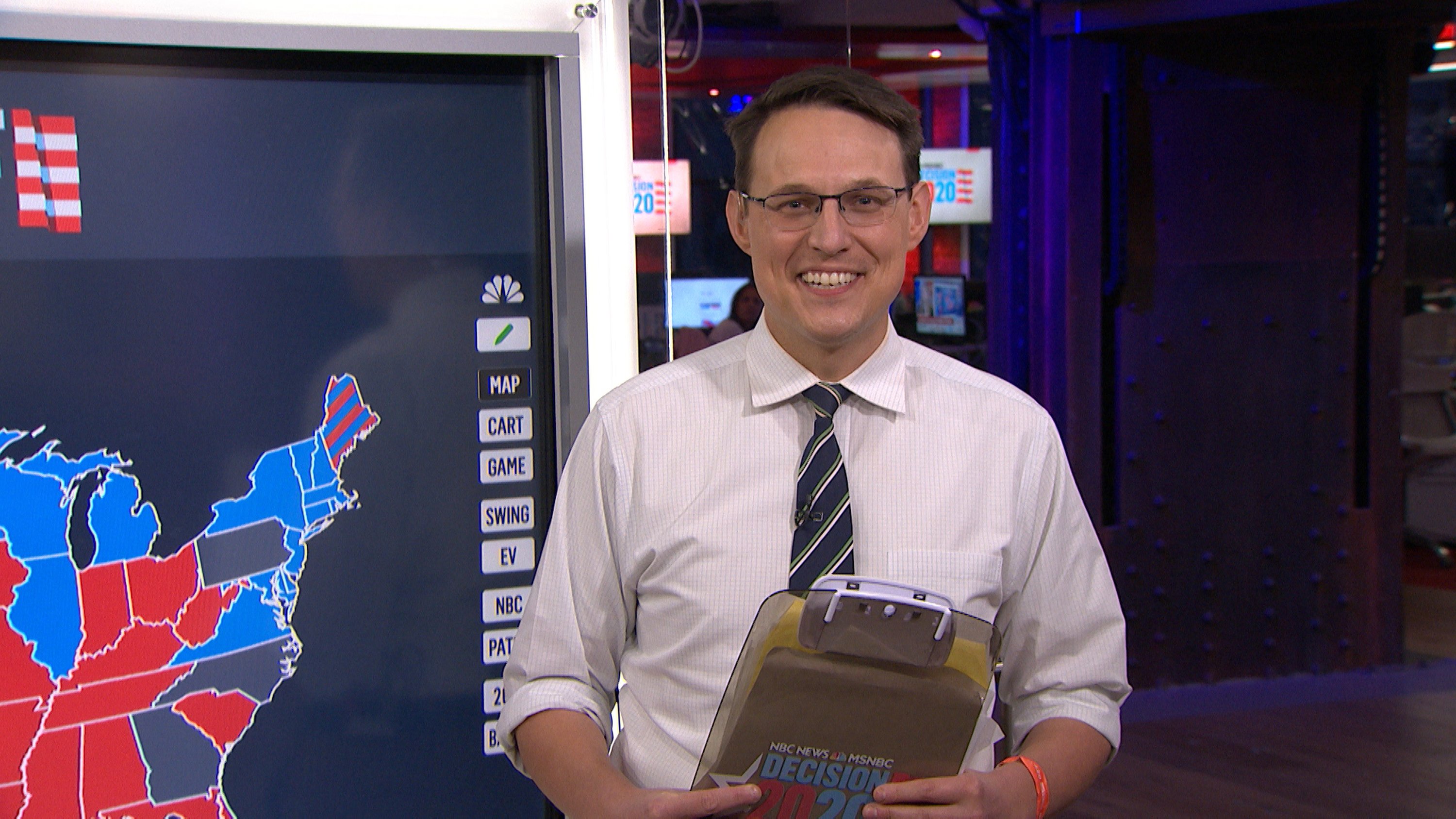 NBC News Journalist Steve Kornacki during an interview on November 4, 2020. | Source: Getty Images.
HE NEVER SAW IT COMING
Kornacki's non-stop, energetic coverage of the election results had celebrities such as Leslie Jones and Chrissy Teigen glued to their seats; it even saw a rise in khaki sales at Gap. However, the political journalist's sudden status change caught him by complete surprise.
Only a few days after election night, when matters settled down, did Kornacki realize that his social status had changed. "I started getting texts from friends and family," he recalled. "I was very surprised, taken aback by it."
THE OTHER SEXY MEN THIS YEAR
The publication crowned Michael B. Jordan as their Sexiest Man Alive, with Chris Evans coming in second, and Kornacki settling into the 12th position, just behind the likes of Brad Pitt and Dwayne Johnson.
Jordan is best known for his roles in films like "Creed" and "Black Panther," the actor is also actively working towards an inclusive future. When it comes to those who take the most pride in his new sexy title, it would be the women in his family.
"So you know what? I hope we never get one like this; I'll be honest."
The actor's company, Outlier Society Productions, became one of the first to standardize an inclusion rider that requires all filmmakers to make use of a diverse crew and cast.
ONCE IS ENOUGH
Even though Kornacki did a superb job during the election, there is another aspect to the situation he never wants to repeat. His appreciation for all the support he received aside, Kornacki explained:
"It was a pandemic election, and the country is so torn apart. So you know what? I hope we never get one like this; I'll be honest.
THE RECENT CHAIN OF SEXY-SESSION
Jordan took over the Sexiest Man Alive title from John Legend, who humorously thanked the actor for "bailing" him out, grateful that he can resume his quarantine weight-gain without the additional weight of the sexy title.
Coincidentally, one of Kornacki's biggest fans during his election result coverage is John Legend's wife, Chrissy Teigen. In 2018, Idris Elba snagged the annual title.
Please fill in your e-mail so we can share with you our top stories!