Pat Smith Says Age Is Just a Number & Proves It Modeling in Neon Green Hoodie & Tight Pants
Pat Smith, the ex-wife of comedy actor Martin Lawrence, flaunted her age-defying beauty in a picture she recently posted on social media. Fans were in awe of her flawless looks.
Most public figures face massive pressure to remain ageless. As for Pat Smith, the ex-wife of acclaimed comedian Martin Lawrence, she doesn't seem bothered by it.
Pat took to Instagram to share a picture of herself in a stunning and cool ensemble, a kind of snap where one would have a hard time guessing her real age.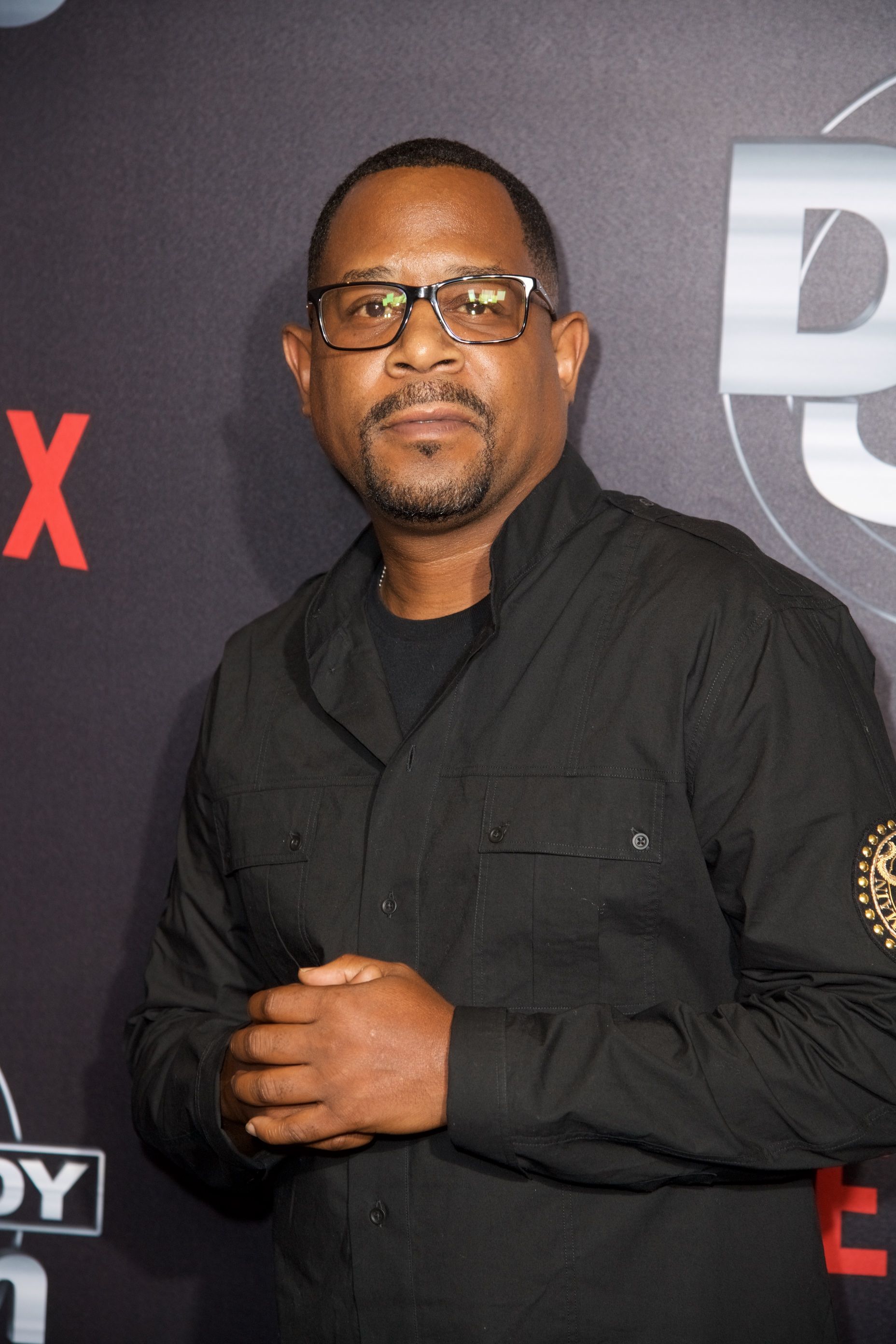 SKIPPING THE AGING PROCESS
The "Treasure You" founder is seen in the picture dressed in athletic apparel as she served a fierce look while posing beside a lampost. Pat looked glowing from all angles. She wrote:
"Never stop DREAMING!!! Age ain't nothing but a number...One month to "50"!!!#316collection #dreamer"
Smith wore a tight pair of black pants and a green neon jacket while letting her blond locks drape down her shoulders. The age-defying beauty completed her look with large hoop earrings and tinted shades.
The remarkable picture fetched several fans' comments and they are in perfect agreement that Pat is gorgeous. Some even noted that she looked 20, while others wrote she looked 30.
A fan pointed out Pat's wedge shoes as they looked fantastic. Another fan also commented that the "Beverly Hills, 90210" alum looked stunning from all angles. 
Given that her parents have a successful and enduring marriage, Pat once thought their marriage was forever.
SEPARATION AND PRIVACY
Though she loves fashion, Pat somehow failed to find true love. In August, she and her husband of 20 years, Emmitt Smith, announced their separation.
The pair, who tied the knot in 2000, took to Instagram their joint statement about their separation. Their post said they decided to separate after "much contemplation and prayer" and asked their fans for privacy.
The former "Mr. & Mrs. Smith" stars remain friends and co-parents to their five children. The former beauty queen and the retired NFL player first met at a music festival in Aruba.
Emmit is Pat's second husband after she ended her marriage to Lawrence. She and the "Bad Boys" star were married from 1995 to 1997. The former pair share one daughter, Jasmine Page, 24. 
In a 2016 interview, Pat, who published her book "Second Chances," recalled her divorce from Lawrence and said that she knew their relationship was "no longer healthy" for them. 
Given that her parents have a successful and enduring marriage, Pat once thought their marriage was forever. But her decision to end her marriage to the actor was the best thing she had done at that moment. 
Amid Pat and Lawrence's divorce, the comedy actor recently bonded with Jasmine in a basketball game while catching up with their life updates, acting careers, and family.
He shared their one-on-one basketball game, and afterward, the duo sat for a discussion. Jasmine, an aspiring actress, opened up about the realities of entering the entertainment industry.