Salma Hayek Praises Husband in a Sweet Post with Rare Photo of Him & Their Daughter Valentina
Salma Hayek paid tribute to her "extraordinary" husband François-Henri Pinault in recognition of International Men's Day, crediting him as her inspiration in life.
Loving the life she shares with her husband and daughter, actress Salma Hayek made International Men's Day a family affair. Hayek and Pinault share a 13-year-old daughter Valentina, and to mark the occasion, she expressed her appreciation for their lives together.
Married for over a decade, the "Like A Boss" star's career is far removed from her husband's. Pinault serves as chairman and CEO of Kering, a luxury fashion conglomerate. Kering, in turn, owns major fashion brands, including Yves Saint Laurent, Gucci, Alexander McQueen, and Balenciaga.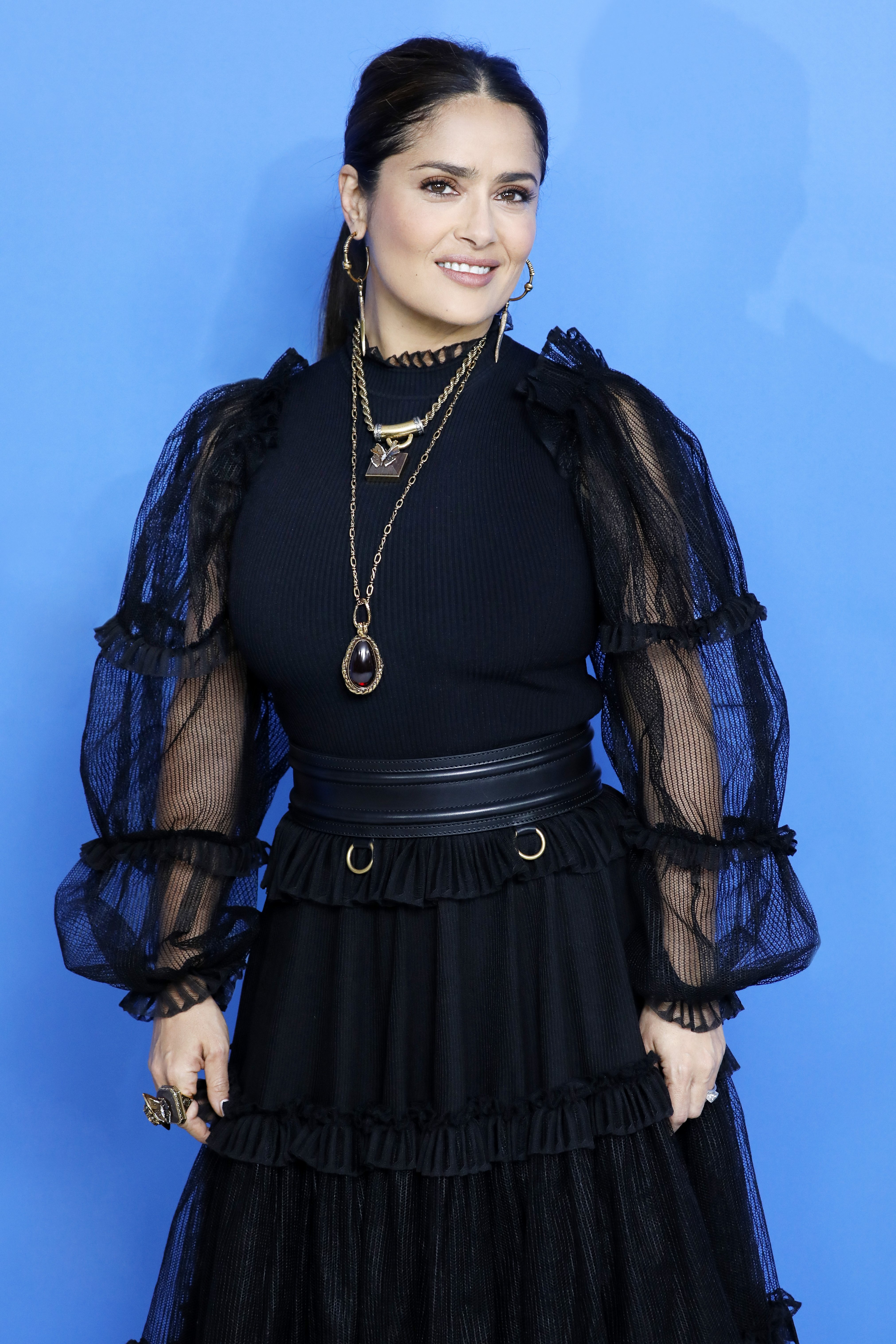 WHERE THE HEART IS
On Thursday, the 54-year-old actress took to social media with a gorgeous family snap to celebrate International Men's Day. The picture showed three happy faces looking at the camera while having fun in their swimming pool; perched one on top of the next's shoulders, the trio made a good-looking pyramid. 
Valentina looked adorable in her pink swimsuit as she sat on mom Hayek's shoulders. The actress sizzled in a red one-piece bathing suit as she balanced on Pinault's shoulders.
"Never in my greatest dreams I could have imagined that I get to share my life with such a wonderful and extraordinary man," Hayek gushed in the caption. You are our strength; you are our inspiration; you are our home."
PINAULT AND HAYEK
The French businessman's family has a net worth estimated between $35 to $57 billion. Despite both their high profile careers, Pinault and Hayek keep their private life out of the spotlight as much as possible.
The couple got engaged in 2007, the year after first meeting at a lavish gala in romantic Italy. Around the time Pinault popped the question, Hayek announced her pregnancy with their darling daughter Valentina.
HAYEK THE MOM
During an interview last year, Hayek shared more about the person Valentina is blossoming into, as she called the pre-teen "very creative, very smart, very funny, and very willful."
When Hayek married Pinault, she also officially became a stepmom to his three children from a previous marriage, Francois, Augustin, and Mathilde. Relishing every moment spent with Pinault, Hayek added:
"[He] is the best husband in the world. I get to be who I am with him, and I don't feel that somebody tries to limit me."
Salma Hayek lived in Paris before she moved to London; where the family of three now reside in a gorgeous mansion with a striking wooden staircase with cream carpeting.
While each room in the house has it's own special touch, Hayek's walk-in closet is any fashion lover's dream - lined with luxury brands to pick and choose from, including Gucci.