Fans Say Ciara & Russell Wilson's Son Win Looks like His Dad in Photo Wearing a Cool Outfit
Ciara warmed her fans' hearts with a recent picture of her cute son Win. The striking resemblance between the toddler and his father, Russell Wilson, left fans raving with comments.
American singer Ciara's new post on Instagram left fans gushing over the singer's cute son and his striking resemblance to his father, Russell Wilson.
Ciara shared a cute Instagram photo of her son Win whom she shares with her Seattle Seahawks quarterback husband, Wilson, and fans just cannot stop gushing.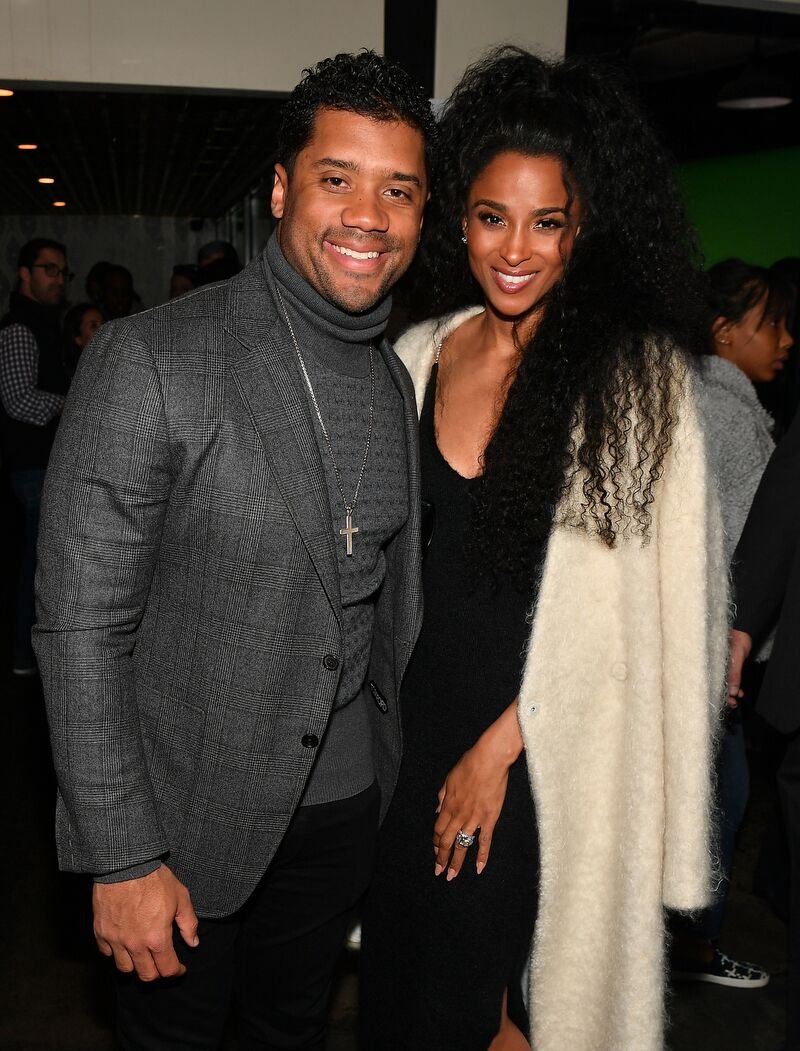 From the post's caption, it looks like Win was cheering his father on, posing with a cute baby smile while wearing an olive green sweatshirt and sweatpants. Win's cute face warmed the hearts of fans, but it was his resemblance to his dad that endeared them to the post which was captioned: 
"Go daddy@dangeRussWilson Hawks Win!"
Fans left more than 3,000 comments on the post, with many remarking that the father and son looked like twins. One fan exclaimed that the baby was his dad's twin while another similarly said that Win looked like his daddy.
Another fan who shared a similar opinion about the father and son looking like twins wrote, "Russell's twin OMG," a fifth fan added, "looks like daddy and sisi [sic]."
Ciara and Wilson are already introducing young Win to a life of glamour.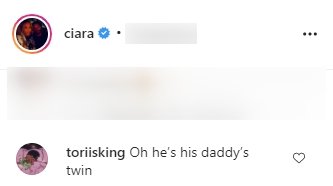 Win might be a few months old, but he is already the love of his parent's life. Ciara and Wilson have never ceased to gush and shower their baby with all the love they can muster up.
The couple never holds back when it comes to showing off their son on their social media to their millions of followers on Instagram. When Win was six weeks, Ciara shared an adorable selfie video of the toddler sleeping peacefully in a baby sling.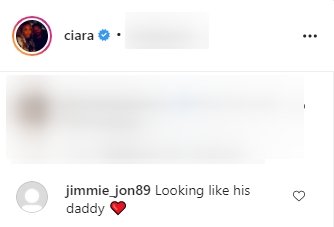 Ciara and Wilson are already introducing young Win to a life of glamour. The toddler was spotted wearing a $450 blue Gucci sweater romper and Gucci sneakers and gold chains.
Ciara disclosed in a report that Russell played a sweet role during the birth of their son Win. The singer said the football star was everything in one in the birth room. 
The couple cannot wait for their new son to celebrate his first Christmas with the family, joining his siblings Sienna Princess and Future Zahir for the family holidays.
Ciara revealed that she and Russell had planned a memorable holiday for their children because it is important to spend time as a family.