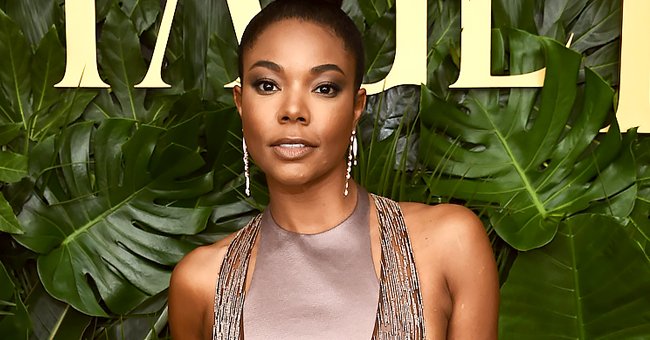 Getty Images
Watch Gabrielle Union's Daughter Kaavia Attempt to Go Faster as She Rides a Pink Motorcycle
Gabrielle Union and Dwyane Wade's daughter, Kaavia James, spent her afternoon outdoors riding on a pink Minnie Mouse motorcycle.
Kaavia James may have famous parents, but the two-year-old is a star in her own right on Instagram, with nearly 1.5 million followers. In recent months, Gabrielle Union and Dwyane Wade's daughter impressed social media users with several relatable posts.
Not only does she share her different quarantine moods with hilarious captions but also her day-to-day activities. The toddler recently had fans gushing over her outdoor biking session video with Dolly Parton's voice playing in the background.
Kaavia looked adorable riding her pink Minnie Mouse motorcycle while trying to make the vehicle go faster. The little girl rocked a matching gray jacket and sweatpants and accessorized with an oversized pink bow on her head.
The post's comments section quickly flooded with sweet remarks and several heart-eye emojis from fans complimenting the celebrity couple's pride and joy.
Kaavia, born on November 7, 2018, recently celebrated her second birthday at home with what seemed to be a small safari-themed party. Photos from the day were posted on Instagram, including one of Kaavia getting a tiger face paint.
The story celebrates the coming of another child in a non-traditional way, like what she experienced.
Her parents also paid tribute to her on the special day with Instagram posts. Union shared a slideshow of Kaavia's growing years with a sweet caption that read:
"The spark to our joy in dark times. The giggler of farts. The eater of alllll the food. The dancer of jams. The smart, funny, adventurous cutie that gave us a different kind of purpose."
After Kaavia was born via surrogate, Union embraced motherhood with open arms and dedicated much of her attention to the newborn. Although she did not believe in work-life balance, the actress focused on her daughter and career without guilt.
"I just do the best I can," the former "America's Got Talent" judge shared. "I am super honest and transparent. Balance doesn't exactly exist in my life. The idea of balance is a lack of balance."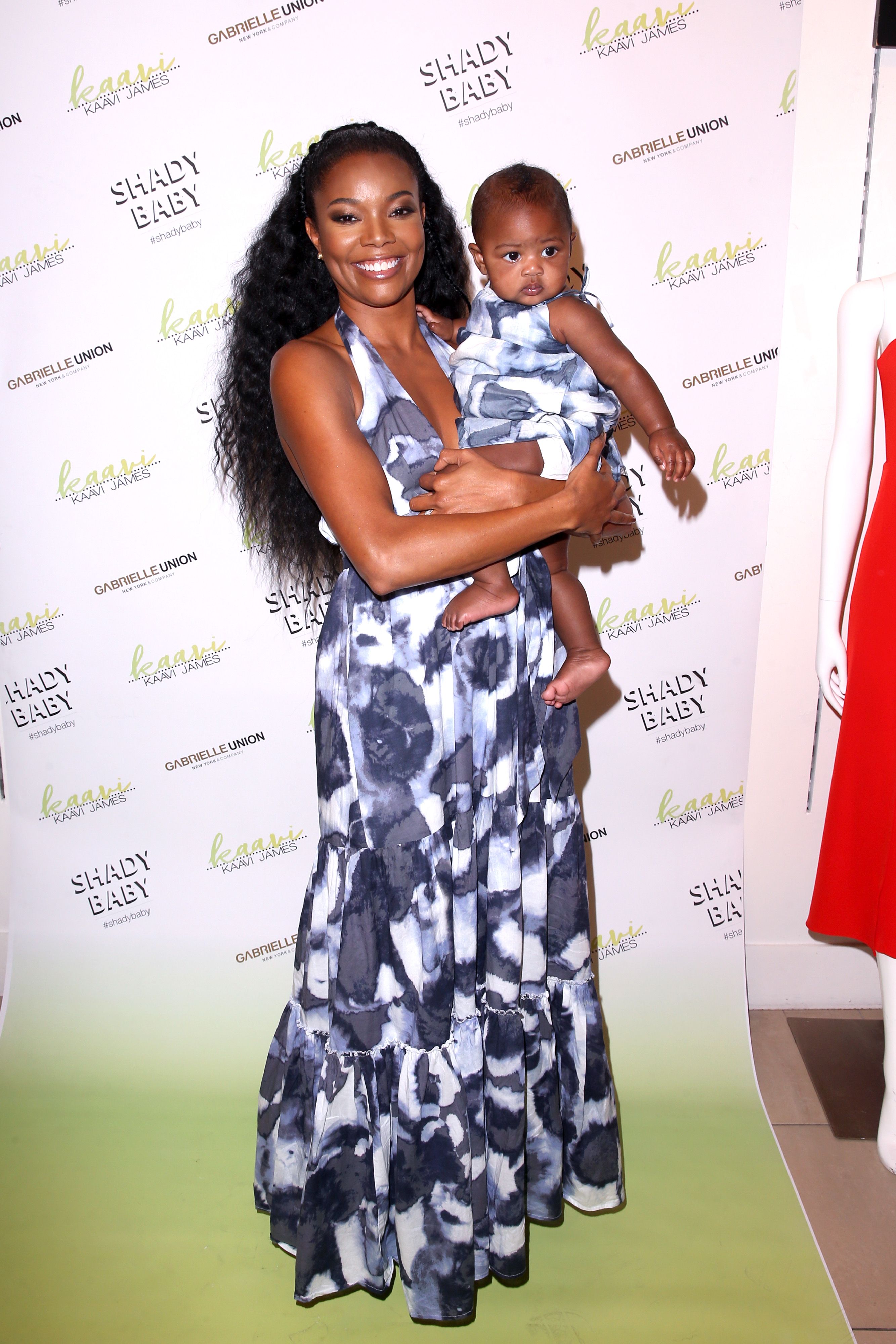 Gabrielle Union and Kaavia James Union Wade at the New York & Company Store in Burbank, CA to launch Kaavia James Collection on May 09, 2019. | Source: Getty Images
Recently, Union authored a children's book, "Welcome to the Party," inspired by Kaavia's birth. The story celebrates the coming of another child in a non-traditional way, like what she experienced.
According to Union, the book is dedicated to all the moms who went through the same thing she did and the kids who were welcomed with open arms despite the complications.
Please fill in your e-mail so we can share with you our top stories!