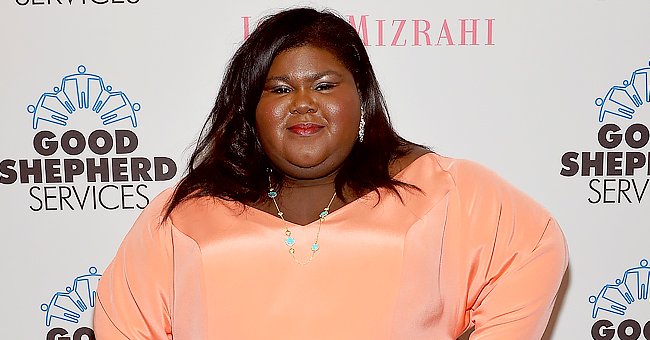 Getty Images
Watch 'Empire' Star Gabby Sidibe's Cat Trying to Steal Food from Her Boyfriend in a Cute Video
"Empire" star Gabby Sidibe's cat left us in stitches in a hilarious post she shared on Instagram. The poor cat could not resist the temptation, and we have the cute video to show it.
Gabourey Sidibe's cat had quite enough of the temptation from her boyfriend, Brandon Frakel. The 37-year-old shared a video of him eating pasta and mince while dangling the food in front of the cat.
The video shows Frankel sitting at the table while the cat sat on his lap, and he continuously makes it known to the cat that he's eating.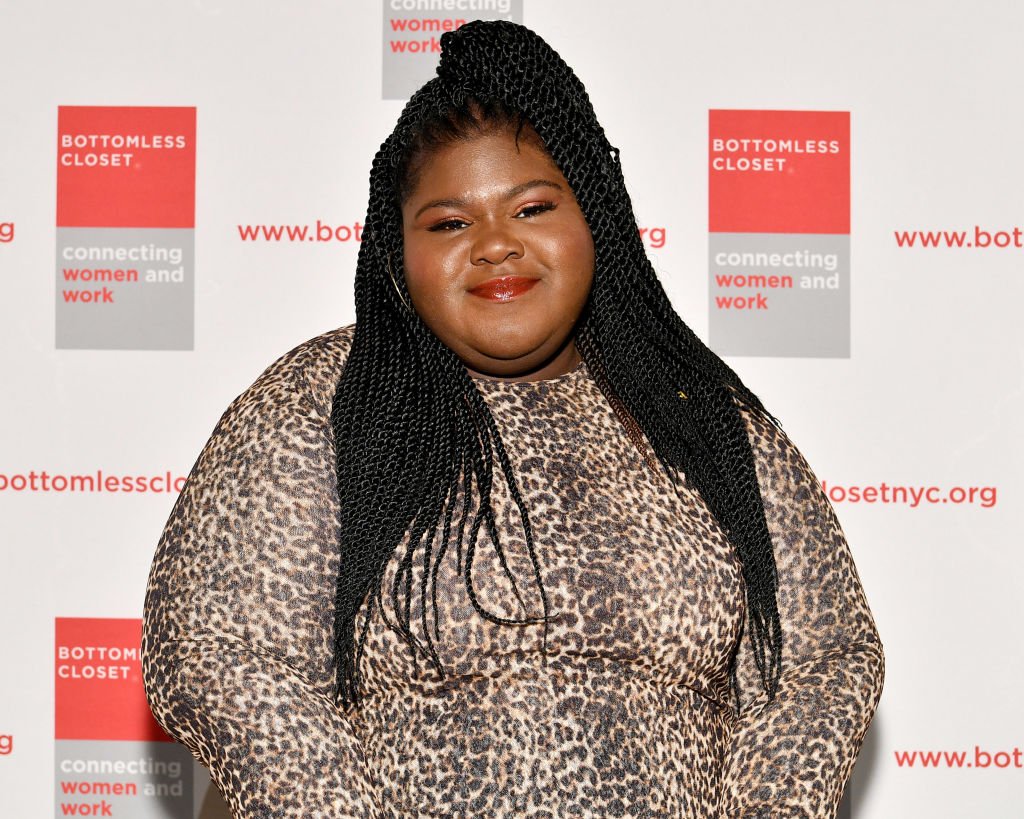 Gabourey Sidibe attends the 20th Anniversary Bottomless Closet Luncheon at Cipriani 42nd Street on May 15, 2019 in New York City | Photo: Getty Images
The 33-second video shows Sidibe's cat simultaneously moving his eyes when Frankel moves the fork to his mouth. It was a tit-bit sad at the same time because the cat could aimlessly reach him.
It finally made a move; the cat used its cute paws, attempting to reach the plate first, then went for the pasta. It was the cutest thing. Take a look at the video below.
Sidibe's boyfriend came into her life only by mere chance as she had closed the door on men. The Golden Globe nominee reportedly revealed that she rejected patriarchal standards for her own good.
Based on her decision to be less accommodating to men, Sidibe wanted to focus on herself; hence she said she gained confidence as a woman.
"The "Precious" star reportedly divulged that she wanted nothing to do with men but later found her-now boyfriend, Frankel:
"I was not going to care what they wanted from me. I was never going to offer them anything. I would not cook for men or take care of men. It's like a dumb thing I did for myself. And then very quickly after that, I had a boyfriend."
Sidibe's journey to live without men did not last long enough as Frankel was pushed into her life by the universe, and she had to roll with it.
Sidibe has been dating Frankel, a marketing and branding expert, since 2019. The pair have spent part of the pandemic together in Chicago.
In January, Sidibe and Frankel reportedly celebrated their then 8-month relationship. Frankel wrote a loving post to his girlfriend, and she returned the love for him.
Frankel shared the never before seen pictures of him and Sidibe together with a lengthy caption. The two declared their love for one another on the same post.
Other than the love she has for her boyfriend, Sidibe has a great passion for cats. In 2018, the actress adopted a cat she named Aaron Purr.
Sidibe's relationship with her cat is so hilariously cute; she documents their time together on social media. Taking selfies, they weirdly hit the gym together too.
If she is not busy spending time with her adorable cat, she is on set. The 37-year-old stars in the latest movie, "Antebellum."
As funny as she is, she brings laughter to the Janelle Monae horror-thriller and told People that her character in the movie influenced her life.
In the interview in September, she opened up about her friendship with Monae and revealed why she thinks that the movie "Antebellum" is right for 2020.
Sidibe described Monae as a smart and fun person. "She is an artist from the tips of her toes to the follicles of her head. She's a piece of art," she said. Sidibe shared that she goes to awards shows with Monae, among other things.
According to Sidibe, before filming Monae's film, they went to Ghana and toured the slave castles where Africans were held captive three months before moving to America.
The Academy Award winner emphasized that those jails and bars still exist, meaning that they will be there forever. Hence, she hinted that slavery is not an ancient practice.
Please fill in your e-mail so we can share with you our top stories!