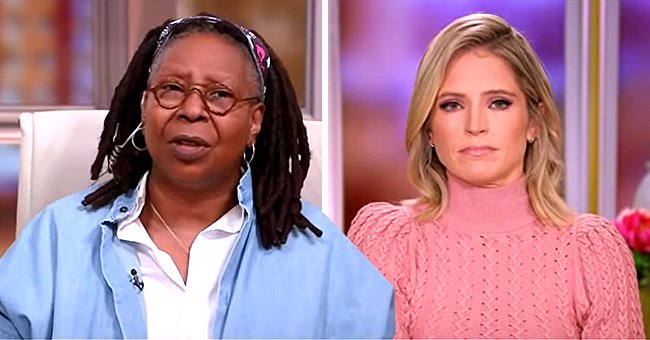 YouTube/The View
Fans of 'The View' Have Questions after Only 2 Co-hosts Appeared during the Latest Episode

Fans took to social media platform Twitter to air their concerns when only Whoopie Goldberg and Sara Haines appeared on the latest episode of "The View."
Popular daytime talk show, "The View" took a different turn in its latest episode. The talk show left fans confused and in bewilderment when only two co-hosts were on screen for the duration of the episode. Concerned fans of the show took to Twitter to express their thought. Someone asked:
"Glad to see Whoopie and Sarah are here. What's happened to everyone else today? Odd."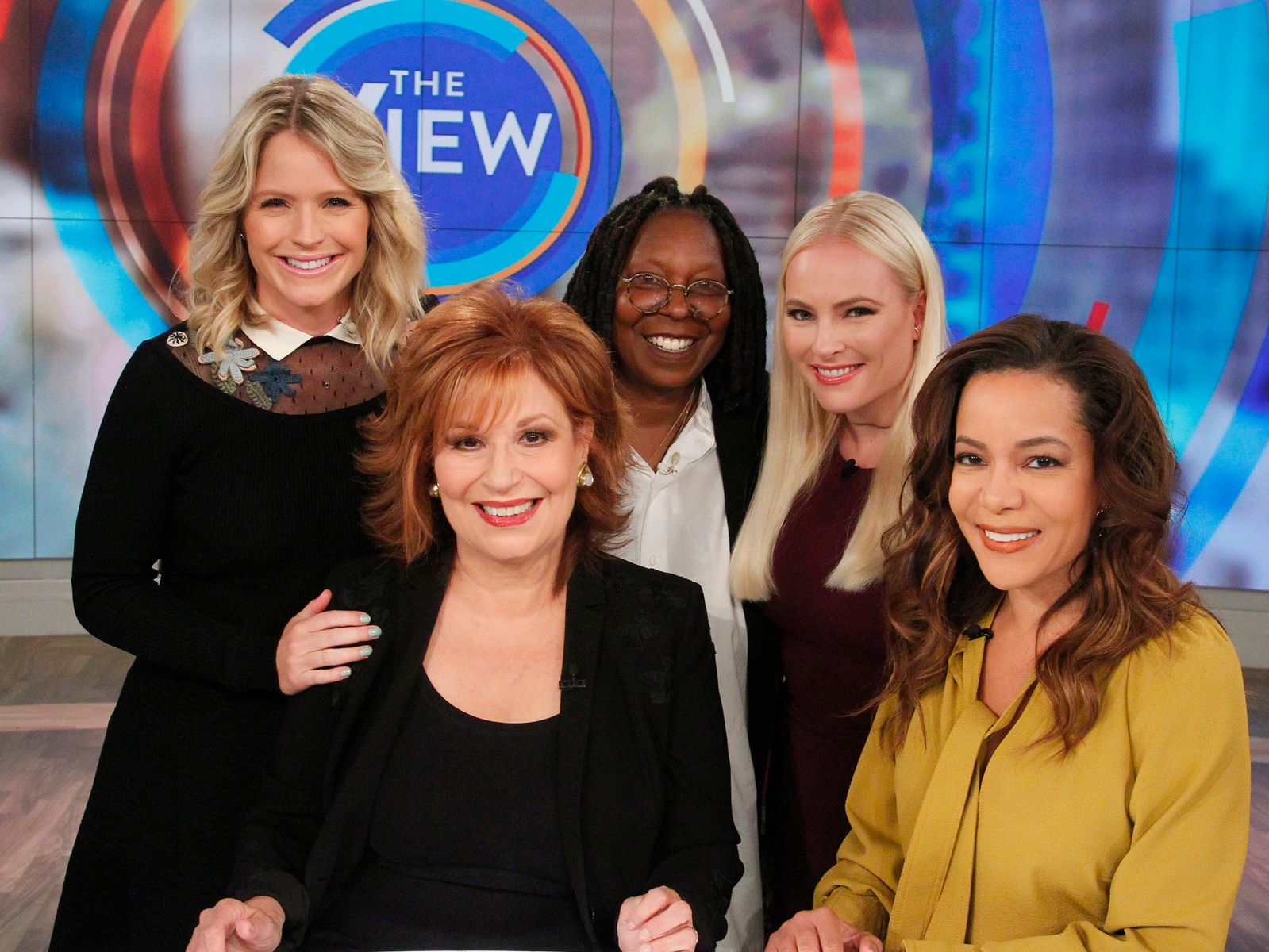 "The View" welcomes Meghan McCain as the newest co-host on October 09, 2017, alongside Sara Haines, Joy Behar, Whoopi Goldberg, and Sunny Hostin | Photo: Getty Images
The episode started with Whoopi Goldberg and Sara Haines discussing the issues of recent Covid-19 outbreaks in some parts of America, and a viewer could not resist the urge to ask where others were. A concerned viewer of the show tweeted saying:
"Lord have mercy, please tell me it won't be just the two of them. Where is Ana? Sunny? Joy?"
The show, which usually has five hosts, had only Goldberg and Haines until they were joined by Sunny Hostin a few minutes later. When Hostin joined, she expressed that she was experiencing technical issues on her end hence her joining late.
After she joined, a fan expressed that: "Whoopi did not react to Sunny coming on. #TheView." And some others felt it was because she knew about the network and technical issue others were experiencing.
One of the co-hosts revealed that the technology was "killing her."
In September, "The View" returned for season 24, and after being away from the show for two years, Haines was welcomed back to the talk table. The show also got honored with a Daytime Emmy Award as Outstanding Informative Talk Show.
Speaking on being back on the show, Haines revealed that it was an honor to be back, following how well it has done over the years. The last season had a higher rating than the previous ones.
While it was fun for them to be back on the show, things had taken a different turn, and all of them had to work from home.
Joy Behar, one of the co-hosts, revealed that the technology was "killing her," but she was doing her best to come to terms with the new style.
In the midst of trying to figure out how to make working from home effective, the co-hosts got good news when Meghan McCain put to bed in October and she shared the first pictures of her daughter, Liberty.
From getting exciting news to figuring how best to work from home, the co-hosts of the view are determined to give it their all while churning out content that leaves their viewers glued to the show.
Please fill in your e-mail so we can share with you our top stories!