Look inside the Lives of 'MasterChef Junior' Alums from Different Seasons
There have been seven winners since "MasterChef Junior," a cooking competition that involves kids from the ages of 8–13, has been on television. Winners of the show receive $100,000 and a trophy.
According to Life&Style, some of the past winners even get the opportunity to make an appearance on popular talk shows, including "The Tonight Show" and "Hollywood Today Live."
However, not all past winners have continued their pursuits in being chefs. Some of them have switched to other endeavors. Scroll below to see what past winners of the show are up to today.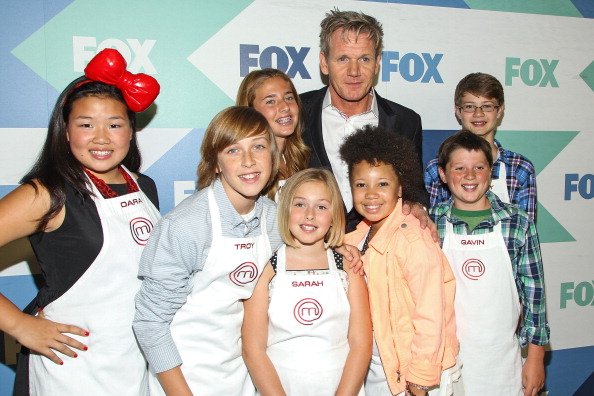 ALEXANDER WEISS
Alexander was 13 years old when he won the first season of "MasterChef Junior." Since winning the show, Alexander has had the chance to cook at high-end restaurants worldwide.
LOGAN GULEFF
Logan was only 11 years old when he appeared on season two of the show. In 2014, Logan won the prize. The Southern Living Magazine later named him "Next Great Southern Cook in America." He was also named in Time's "30 Most Influential Teens" list.
NATHAN ODOM
Nathan joined the show's season three when he was 12, and he won. Nathan has an "edgier" appearance, but according to him, he's appreciative of Chef Gordon for teaching him about cooking.
ADDISON OSTA SMITH
The season four winner of "MasterChef Junior" is Addison. She was nine years old when she won, making her the youngest champ of the show. After winning, Addison planned to start her own cooking web show.
JASMINE STEWART
Jasmine, from Milton, Georgia, was eleven years old when she took home the grand prize of season five of "MasterChef Junior." She appreciates trying and making new recipes at whatever point she has a chance. 
Since the show, Jasmine has remained occupied with speaking engagements. She has an online BluPrint cooking class called "Jasmine's Delightful Desserts." She's also the Junior Chef Council for Great Wolf's Lodge.
BENI CWIAKALA
Beni, from Chicago, Illinois, is the winner of season six. In an interview, Beni revealed that she will save some of her prizes to buy a food truck because it's her big goal. She also said that she wants to go to culinary school.
Since winning, Beni was in the Tribune a few times, and she gets to go around her school to teach them the best way to cook. She will do that thing at Chicago Children's Theater, Beni added.
CHE SPIOTTA
Che, from Boiceville, New York, won season seven of "MasterChef Junior" at 13 years old. Speaking about her prize, Che said that she will definitely save some of it, adding that she will get a nice gift for her mother.
According to Mashed, "MasterChef Junior" was taken on by Fox and as of 2020, it has filmed eight seasons. The show begins with 24 boys and girls competing to flaunt their culinary ability.
One of the judges of "MasterChef Junior" is British chef Gordon Ramsay, who shot to stardom on the British television miniseries "Boiling Point" in 1998.