Ayesha Curry Flashes White Smile Posing in Cute Dresses with Adorable Daughters Riley & Ryan
Ayesha Curry and her two daughters, Riley and Ryan, looked beautiful in dresses while sitting on the grass during an outdoor photoshoot. 
Ayesha and Steph Curry are proud parents to three beautiful kids: Riley and Ryan, and son Canon. Amidst the pandemic, the family-of-five spend more time with each other and have been doing activities together.
Recently, the girls of the Curry household got dolled up in dainty dresses and had an outdoor photoshoot in a picnic-like setup, which Ayesha shared on her Instagram profile.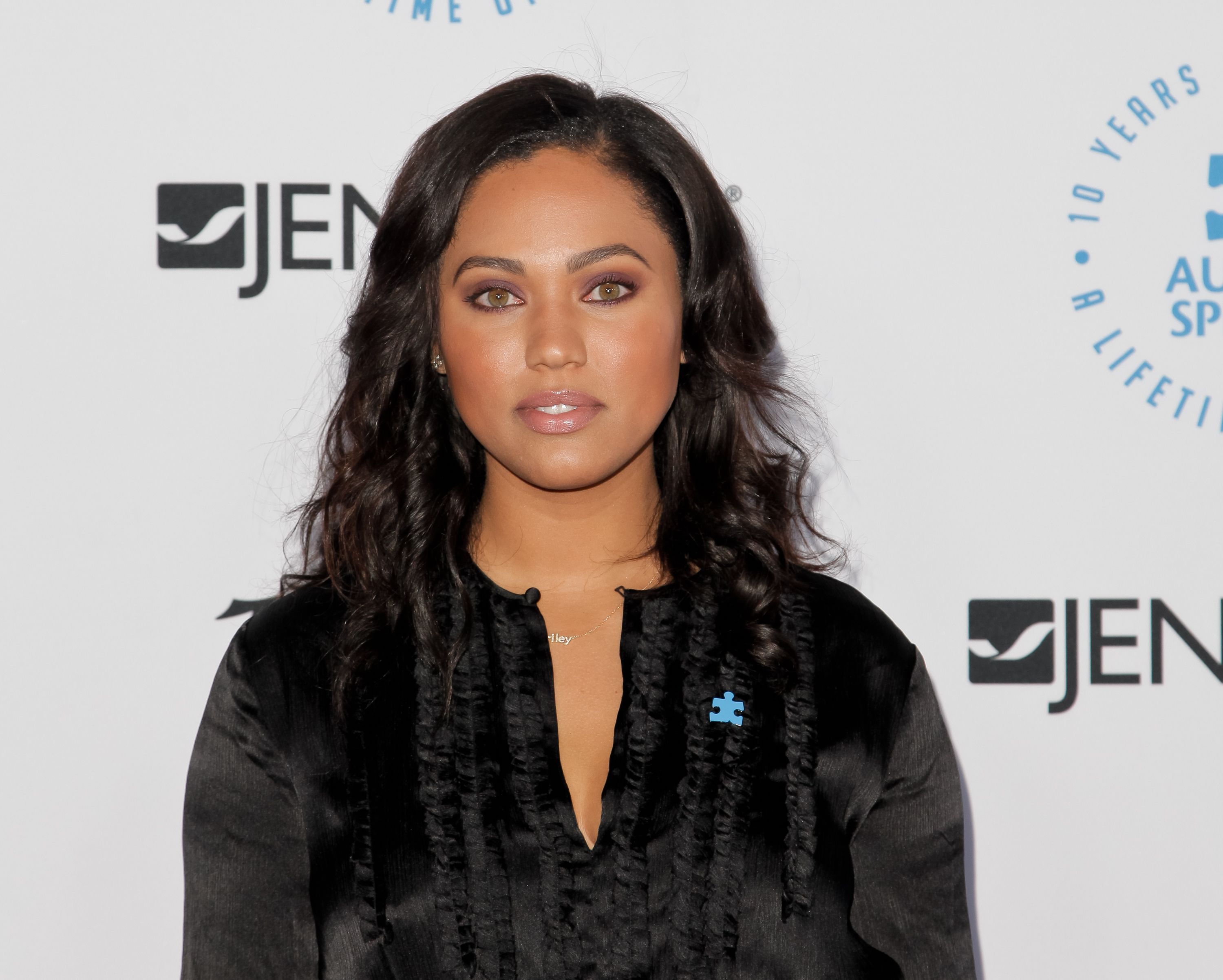 THE THREE LADIES
In her post, the mom-of-three donned a long bright orange dress with a deep neckline, side cut out details, and a gold buckle in the middle, while sitting in between Riley and Ryan.
On the other hand, her two girls wore white dresses with lace detail while posing on picnic blankets. Several fans commented on the photo, praising the trio for their beauty. One even said:
"If someone was holding an umbrella, I swear this would be a vintage photo from the royal family."
FAMILY BONDING
In a previous interview, Ayesha revealed that she and Steph have been keeping their kids busy through outdoor activities, such as hiking and swimming with the entire family.
Their two girls also donned vampire costumes with blood face paint stains on their faces.
The two girls have also begun their school year, trying to stay focused and interested in their academics while at home. For better learning, the couple engages Ryan in a physical activity before class and dancing in between to get her energy out.
DANCING TO BEYONCE
Her sister Riley is also quite the dancer, as seen in the actress' Instagram video of her daughter dancing to Beyoncé's track, "Already," from the "Black Is King" album.
The eight-year-old quickly attracted attention as she busted dance moves from the singer's video choreography while rocking a yellow dress beneath a black and white jacket.
Ryan was also seen in the clip, sitting and singing while sporting a Burberry dress under a black denim jacket and a pair of sunglasses. "A little Saturday inspiration," Ayesha captioned the post.
CELEBRATING HALLOWEEN
Recently, the Curry family celebrated Halloween with matching vampire costumes, which the NBA posted on Instagram. In the photo, Steph carried his son, Cannon, while wearing a white long-sleeved button-down, a black waistcoat, black pants, and a black cape.
Beside him stood Ayesha in a black dress with matching black lipstick and pink dyed hair. Their two girls also donned vampire costumes with blood face paint stains on their faces.
Ayesha and Steph make the perfect partners in life and know how to keep their kids entertained and productive amid a pandemic. Certainly, their holiday photos will be just as spectacular.