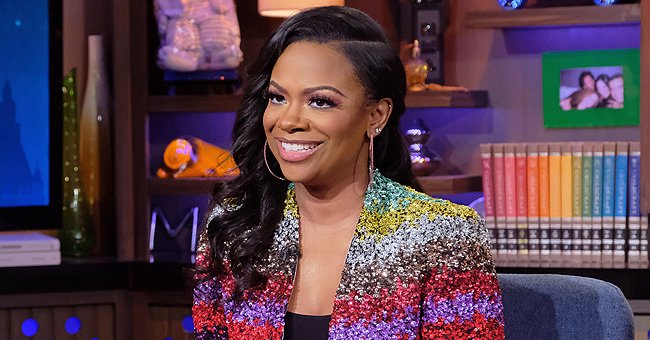 Getty Images
Kandi Burruss' Daughter Blaze Poses for Birthday Snaps in a Fluffy Dress under Falling Confetti

Kandi Burruss' daughter just celebrated her first birthday in the most special way, surrounded by her loved ones. Doting mom Burruss threw her a fun birthday party and shared the moment with fans on social media.
Kandi Burruss just celebrated another milestone with her baby girl Blaze Tucker. The TV personality organized a small birthday affair for her daughter, and she shared the sweet moments with her Instagram fans.
Starting with a heartwarming video montage, Burruss took fans through Blaze's birthday celebration which included family members such as her husband, Todd Tucker, and their son, Ace Tucker, who shared some sweet birthday wishes for his sister.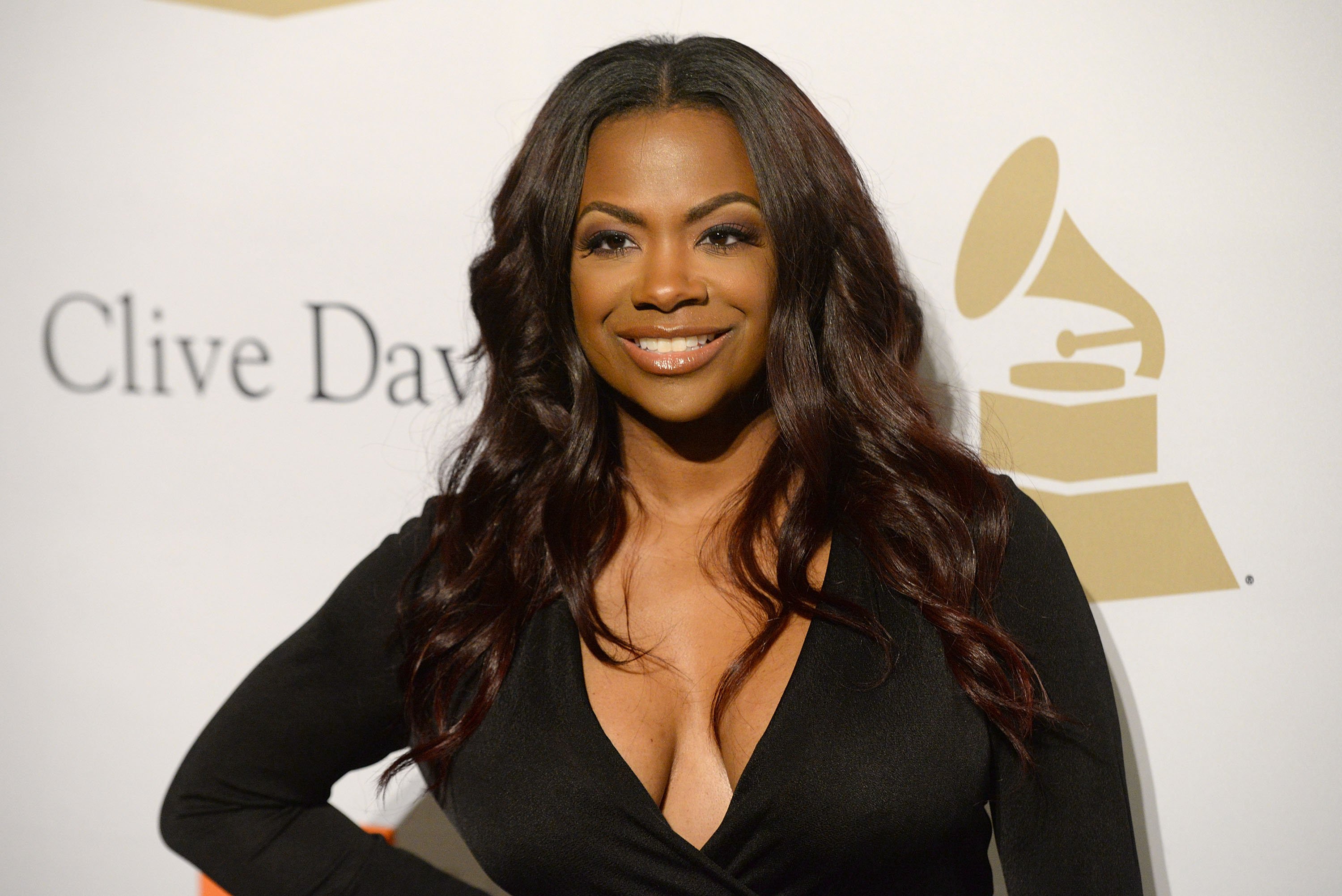 Kandi Burruss at the Pre-Grammy Gala And Salute to Industry Icons at The Beverly Hilton Hotel on February 11, 2017 in Beverly Hills, California. | Source: Getty Images
The video went on to show some of Blaze's significant moments from the time she was born right through to her first birthday photoshoot. Set to a playful jingle, the video showed the toddler having fun seated on a white backdrop with turquoise balloons and confetti raining on her.
Burruss also posted a picture of the final image from the shoot. Baby Blaze looked adorable in a fluffy black dress and matching bow. The happy toddler clapped her hands as she grinned at the camera. It was captioned:
"Happy Birthday to my baby girl! You bring so much joy into our family. Every day with you puts a smile on my face & in my heart. You're growing up too fast! Where did a year go?"
Family members also took to Instagram to show Blaze some love. Tucker posted a video of his baby girl playing and walking in a diaper and said, "...Your name fits you so well [you're] going to Blaze trails and change the world."
Big sisters Riley Buruss and Kaela Tucker were not present for the birthday celebrations, but Kaela did share a sweet message to Blaze on her Instagram page.
Besides her first birthday, Blaze has already conquered other milestones. The toddler, who was born via surrogate, is already walking well and climbing the stairs, although she is not yet talking.
Burruss told People that she felt that Blaze had both parents' attributes, taking after her fearlessness and Tucker's fun personality. Burruss added that her daughter was not afraid of anything, even her scary Halloween costume.
Burruss dressed up as a cheetah for Halloween this year, and her kids had equally fun costumes. Ace was dressed as a ninja and Blaze was dressed as a kangaroo.
While big brother Ace, 4, was scared of his mom's lifelike cheetah prosthetic, Blaze was very comfortable and did not seem alarmed at all. Burruss expressed fears that perhaps her daughter would be naughty, just like she was when she was younger.
Before Burruss and Tucker welcomed Blaze into the world last year, they had some relationship issues that they needed to address. The couple's relationship was suffering tremendously as the two prioritized their careers, barely finding time for each other between their hectic schedules.
However, a heart-to-heart during an eye-opening therapy session allowed the couple to re-focus their energies and prioritize their marriage ahead of expanding their family.
Please fill in your e-mail so we can share with you our top stories!