Watch Kandi Burruss' Daughter Blaze Reach a Milestone as She Takes Her First Steps (Video)
"The Real Housewives of Atlanta" star Kandi Burruss proudly shared on social media a video of her daughter, Blaze Tucker taking her first steps. The doting mother was overjoyed to witness her daughter's milestone.
A hands-on mother, Kandi Burruss never misses a day with her daughter, Blaze Tucker. On October 1, the 44-year-old reality star took to Instagram to share a significant event that happened at home and said:
"She did it! @blazetucker took her first couple of steps! She hasn't even crawled but she decided to walk first."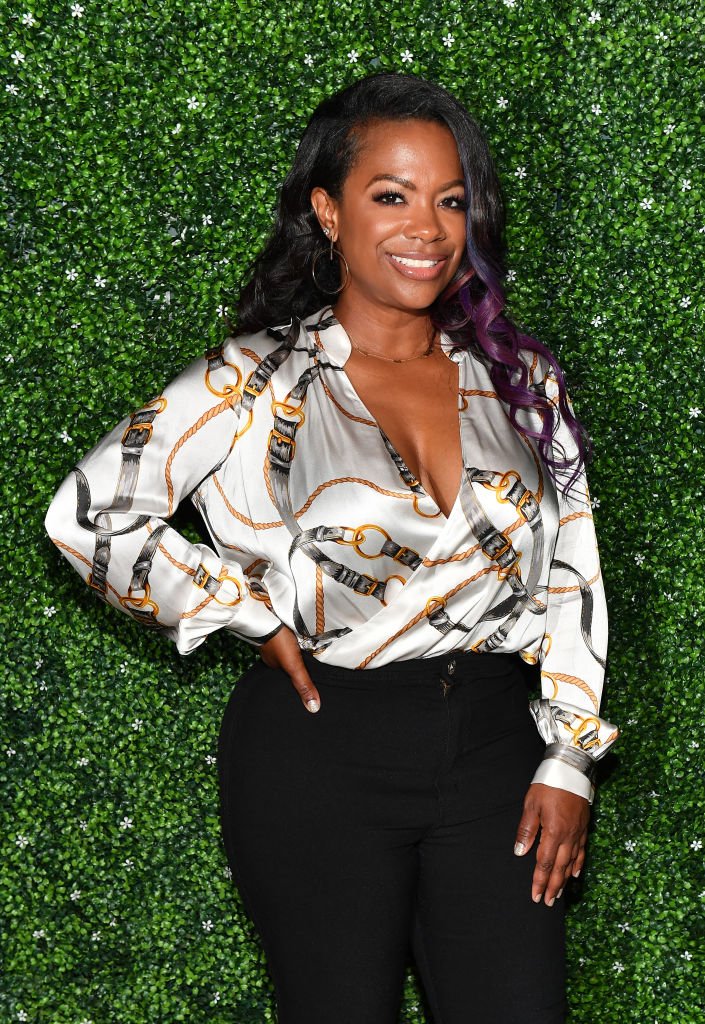 In the first few seconds of the video clip, Blaze can be seen standing in their living room while being assisted. Starting from the left, the adorable little girl walked and stood for a little bit.
With Burruss at the other end, Blaze, who already have cute earrings on her ears, slowly walked across the room. The little tot opened her arms to meet her mother's loving embrace.
Towards the end, Blaze fell but she seemed proud of her achievement nevertheless. Buruss wrote that she is lucky enough to witness a beautiful milestone of her little daughter.
As of this writing, Blaze's video has racked up more than 712,000 views. Many fans flocked to the comment section to share their thoughts on Burruss' daughter's first steps. 
A fan who seemed to be a mother herself wrote that she was having "baby fever" after she saw the charming video. Another one noted that Blaze ran a little bit in between. 
While she enjoys beautiful moments with her daughter, Burrus revealed that she felt guilty at first when she opted for surrogacy to have her.
Aside from learning to walk, Burruss earlier shared that Blaze, whom she and husband Todd Tucker welcomed in November 2019, was already potty-trained. 
Blaze has also started to show off different yet adorable personalities to her parents. Burruss shared on Instagram last August that her daughter displayed many emotions while enjoying her food at her table. 
The "Kandy Koated Nights" star also said that Blaze loves to kick her leg up on the table. Many fans, including Tucker, noticed that their daughter loves to make faces like her mother.
While she enjoys beautiful moments with her daughter, Burrus revealed that she felt guilty at first when she opted for surrogacy to have her. She said it was a tough decision to make.
The reality star, who is also mother to 4-year-old Ace and 18-year-old Riley, did not want to be pregnant as she has serious issues related to uterine fibroids that hinder her from safely carrying a baby.
The couple who recently opened a new restaurant had many reservations about having a baby through a surrogate mother. Now that they finished the process, Burrus realized it was the best decision they ever made.
Meanwhile, Burruss did not seem to experience the empty nest syndrome when she threw a send-off party to Riley in August. Her daughter was flying to New York to study at New York University. 
Burruss took to Instagram to share her intimate send-off bash for Riley. The doting mother set up multiple balloons and cookies with NYU texts written all over it.