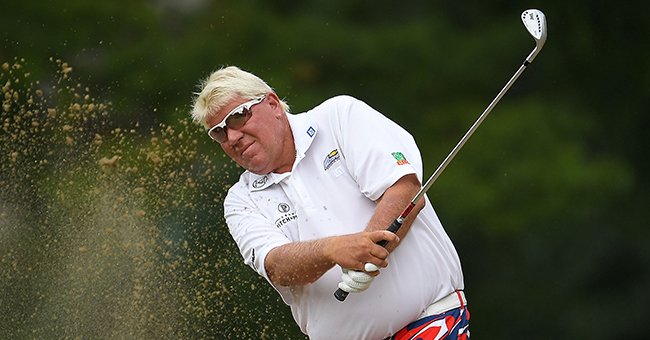 Getty Images
TMZ: John Daly Recovering after Undergoing a Surgical Procedure Related to His Cancer

John Daly pre-emptively underwent treatment for his cancer, hoping to hit the fairway with his son in December. With the same approach to golf as he has with cancer, Daly is in it to win it.
When John Daly pulled out of the Charles Schwab Series golfing event in September, the suspicion of kidney stones got replaced with a definitive diagnosis of bladder cancer.
The multi-time Masters competitor is a fearless player, and his approach to the diagnosis is the same, determined to beat it. Daly faced several health issues head-on in the past, and this time is no different.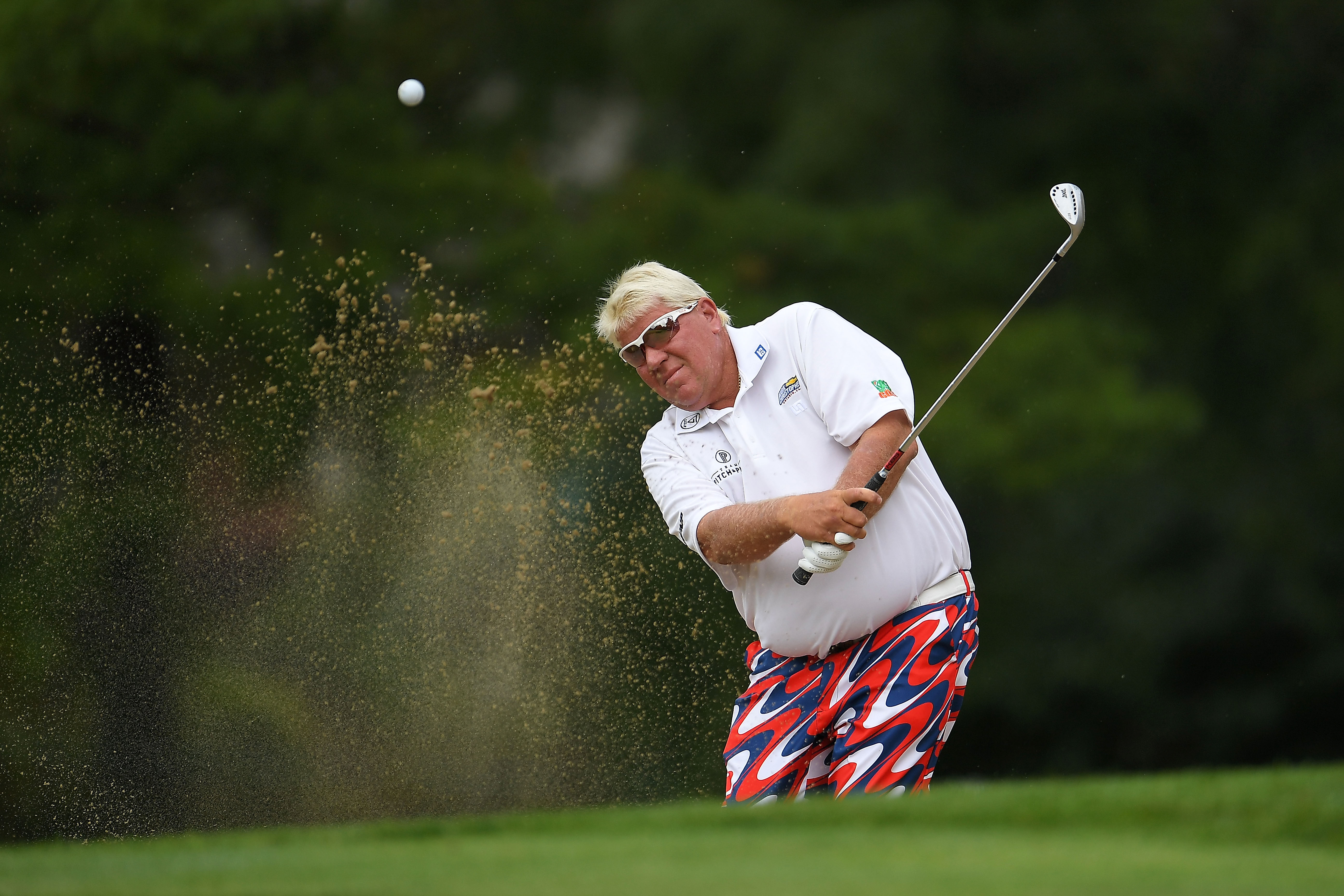 John Daly hits from a green side bunker at Warwick Hills Golf & Country Club on September 14, 2018, in Grand Blanc, Michigan. | Source: Getty Images.
PREVIOUS HEALTH ISSUES
The 54-year-old golf pro had a fondness for alcohol in the form of binge drinking, which lasted about a week every few months. It tied in nicely with Daly's love for gambling. An addiction that self-admittedly cost Daly millions of dollars.
In 2009, Daly had a lap-band fitted to shed stubborn pounds. Four years later, the golfer had four screws surgically inserted into his right elbow after it got wrecked. Even though Daly stayed away from alcohol in recent years, he still smokes.
Daly teamed up with his 16-year-old son, Little John, to face off against another well-known duo.
The golfer's fondness for Diet Coke is legendary, but it's smoking that health professionals warn against in minimizing the risk of developing cancer. While the cause of bladder cancer is unknown, other risk factors can include exposure levels to chemicals, diet, etc.
THE BATTLE AHEAD
The surgical procedure Daly underwent to remove cancer from his bladder was reportedly a success. However, the 54-year-old knows the story doesn't end there. According to Daly, an 85% chance of recurrence will have him back to see his doctor in three months when another surgery is likely needed again.
"You just don't know. Luckily for me, they caught it early," Daly explained. "But bladder cancer is something that I don't know all the details. But it doesn't look like it may go away. We will just see what happens. Maybe there's a miracle."
CONTINUAL CONFIDENCE
Even though doctors recommended Daly have the surgery, its initial scheduling clashed with the upcoming PNC Championship. Deciding sooner rather than later, the golfer moved the procedure up to recover in time to team up with his son for the event.
The championship is set to take place over three days from December 17, and Daly teamed up with his 16-year-old son, Little John, to face off against another well-known duo - Tiger Woods and his son Charlie.
While Tiger Woods has a thirteen-year-old son names Sam, it's his younger brother Charlie who follows squarely in their father's footsteps, talent and all. Earlier this year, Charlie dusted out the other competitors in the 11-year-old division of a junior golf tournament in the US.
Please fill in your e-mail so we can share with you our top stories!