People Defend Pope Francis as the Vatican Investigates a Bikini Model Pic Liked by His Account
Pope Francis' "blessing" vanished as soon as it appeared on a racy picture shared by a Brazilian model, sparking an investigation by the Vatican over the usage of the pope's social media accounts.
Brazilian model and social media influencer, Natalia Garibotto received a like from Pope Francis' official Instagram page on November 13, and it sparked a full-on investigation by the Vatican. 
Although Garibotto thought she received the pope's "official blessing," the picture of her dressed in a teeny schoolgirl uniform with bits hardly covered, was unliked by the account the following day.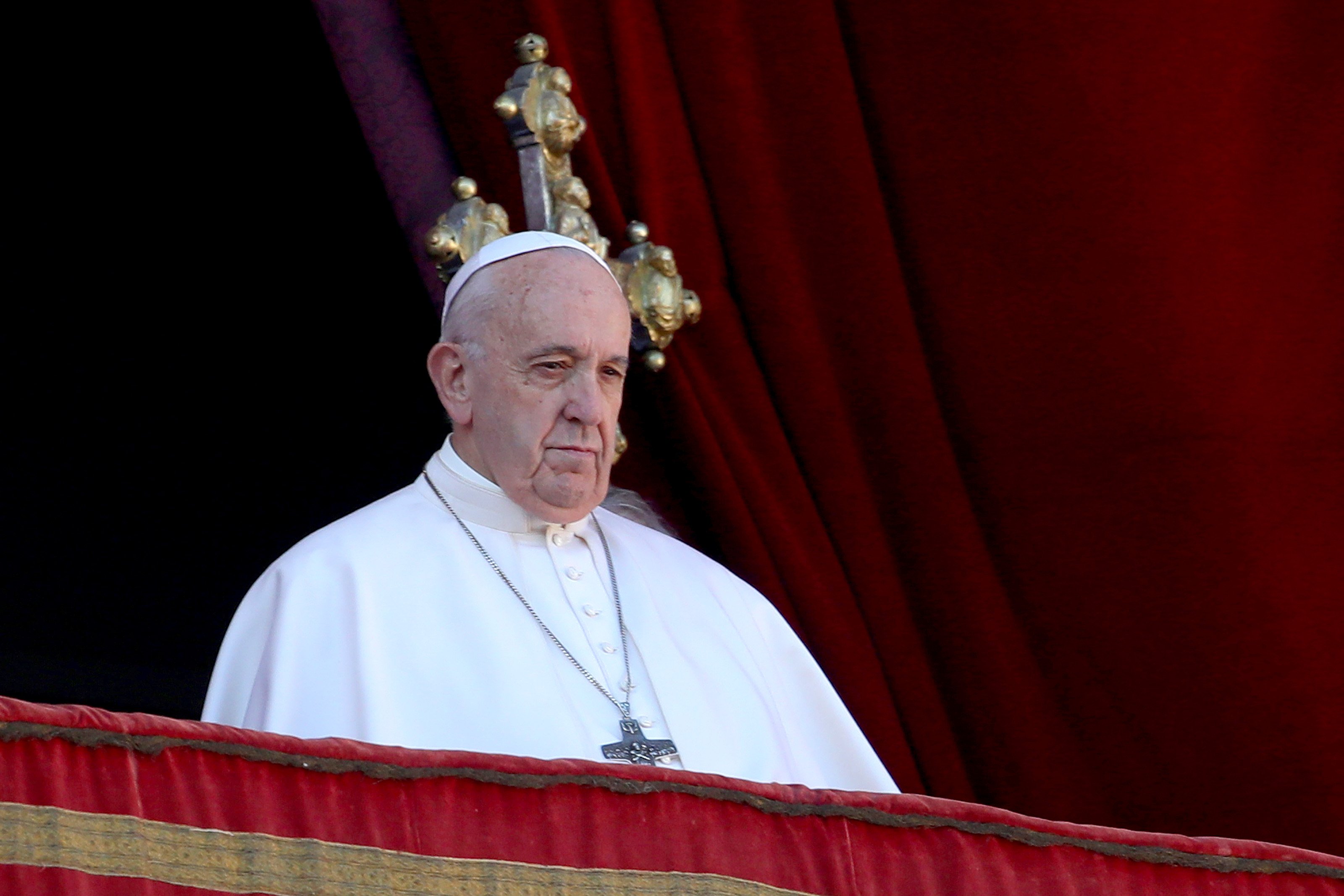 WHO IS GARIBOTTO?
The 27-year-old model frequently shares lingerie snaps on social media and teases with "better" content on her website, natagata.com. She also fancies herself a teacher of sorts, as she captioned the "liked" picture by Pope Francis' account, "I can teach you a thing or two."
Not letting the opportunity go to waste, Garibotto's management firm, COY Co., reportedly used the like to boost her publicity by saying  that she "received the Pope's official blessing."
HOW DID IT HAPPEN?
Garibotto and Pope Francis' social media accounts do not follow each other on social media. In fact, the pope's official account doesn't follow any other accounts at all. 
What we have to create is a civil union law. That way they are legally covered.
He's a man first, and then the Pope. pic.twitter.com/bQfeN2P1vG

— tony valente (@valentestyle) November 20, 2020
However, a team of employees is in charge of the pope's different social media accounts, and through their investigation, the Vatican wants to determine exactly how the like happened. Some social media users thought the situation had a simpler origin, as one responded to the news:
HOW HE VIEWS SEXUALITY
What Pope Francis has spoken out about in person at the Rome Film Festival last month, is his view on sexuality, but more specifically, same-sex relationships.
In a documentary about his life's work titled "Francesco," the pope advocated for same-sex unions since every human has the "right" to be a part of a loving family, adding:
"Nobody should be thrown out or made miserable over it. What we have to create is a civil union law. That way they are legally covered."
IN REVERSE?
Now aged 83, Pope Francis is the first in his position in the Catholic Church to show support of same-sex couples. Since stepping into the role of the pope in 2013, his opinion on the matter influences others, and everyone is not on board with the pope's perspective.
The Catholic Church does not condone gay marriage, and because Pope Francis hasn't changed his mind on that aspect, conservative corners of the Catholic Church accused him of tailoring the teaching of their religion to suit his needs.