Francis Becomes the First Pope to Support Same-Sex Civil Unions — Here Are the Details
Ever since he assumed the highest role in the Catholic Church in 2013, Pope Francis has made efforts to make the institution he presides a more welcoming one for diversity.
83-year-old Pope Francis has recently taken an unprecedented step for someone in his position regarding the recognition of gay people, openly voicing his support for same-sex civil unions, an opinion that can be very influential.
Even though he is a religious figure, his stance on same-sex couples could mark a shift in the legal debates around the world regarding this issue, with religious prejudice being an important obstacle to its wide legalization.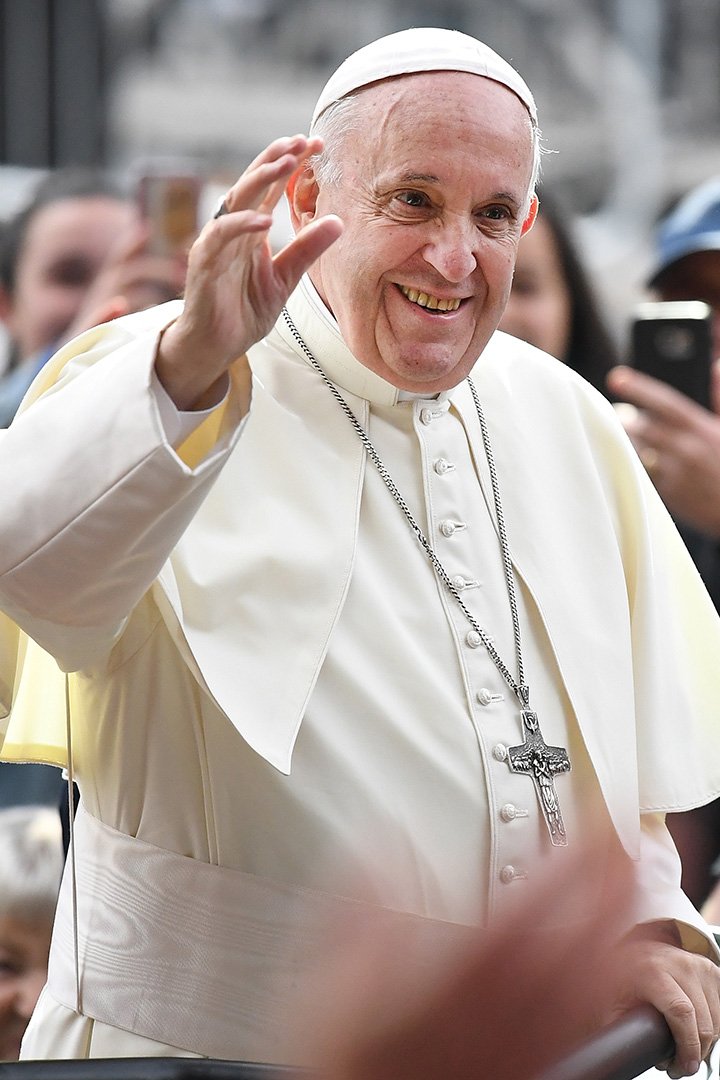 CAPTURED ON FILM
Francis' latest remarks on the subject are part of a documentary film titled "Francesco" that premiered at the Rome Film Festival on October 21, 2020, on which he vowed for a legal, secular framework that protects the rights of same-sex couples. He said:
"What we have to create is a civil union law. That way they are legally covered. I stood up for that."
Nevertheless, Francis maintains his position regarding gay marriage within the Catholic Church, which he is absolutely against. But even so, conservative sectors of the Catholic Church have accused him of reversing the teachings of the religion.
NOT EXACTLY NEWS
Even though Francis's latest remarks on same-sex civil unions have been received as breaking news, the Vatican has reportedly stated that they are actually old news, and it is not clear when they were recorded.
While the documentary director, Evgeny Afinevsky, told the New York Times that Francis in fact made the comment expressly for the film, he didn't make clear when the conversation took place.
A LONG HISTORY OF SUPPORT
Francis has been an open supporter of same-sex civil union at least since 2010, when he was the cardinal archbishop of Buenos Aires, Argentina, his home country, where same-sex marriage was legalized that same year.
In 2013, a recently appointed Pope Francis made headlines after he said that he was not someone to judge a person because of their sexual orientation, even though he maintained at the time that homosexual acts were sinful.
"If a person is gay and seeks God and has good will, who am I to judge?" Francis famously stated while speaking to reporters on a flight back from Brazil, where he was reportedly asked about the existence of a "gay lobby" in his church.
OPENING TO DIVERSITY
The Pope adheres to the church doctrine that establishes that the concept of marriage only applies to the union between a man and a woman, but he has insisted that the church should welcome non-traditional families, such as same-sex couples, single parents, and unmarried straight couples living together.
Recently, Francis met groups of LGBTQ+ children and children with autism, two traditionally marginalized minorities within the institution he presides, expressing his support and acceptance and celebrating diversity.