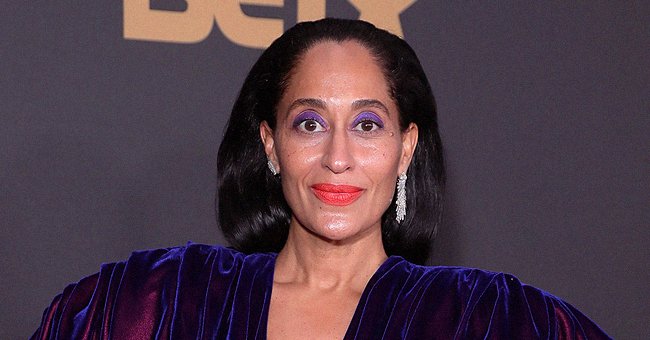 Getty Images
Tracee Ellis Ross Shows Her Beautiful Hands as She Flaunts Fit Abs in a Make-up-Free Selfie
Tracee Ellis Ross recently took to social media with a gorgeous no-makeup mirror selfie that showcased her lovely hands and toned abs.
Nothing to see here, just Tracee Ellis Ross serving her fans with a stunning mirror selfie that showed off her washboard abs. She posted the shot to her Instagram story and wrote,
"I was feeling myself this morning."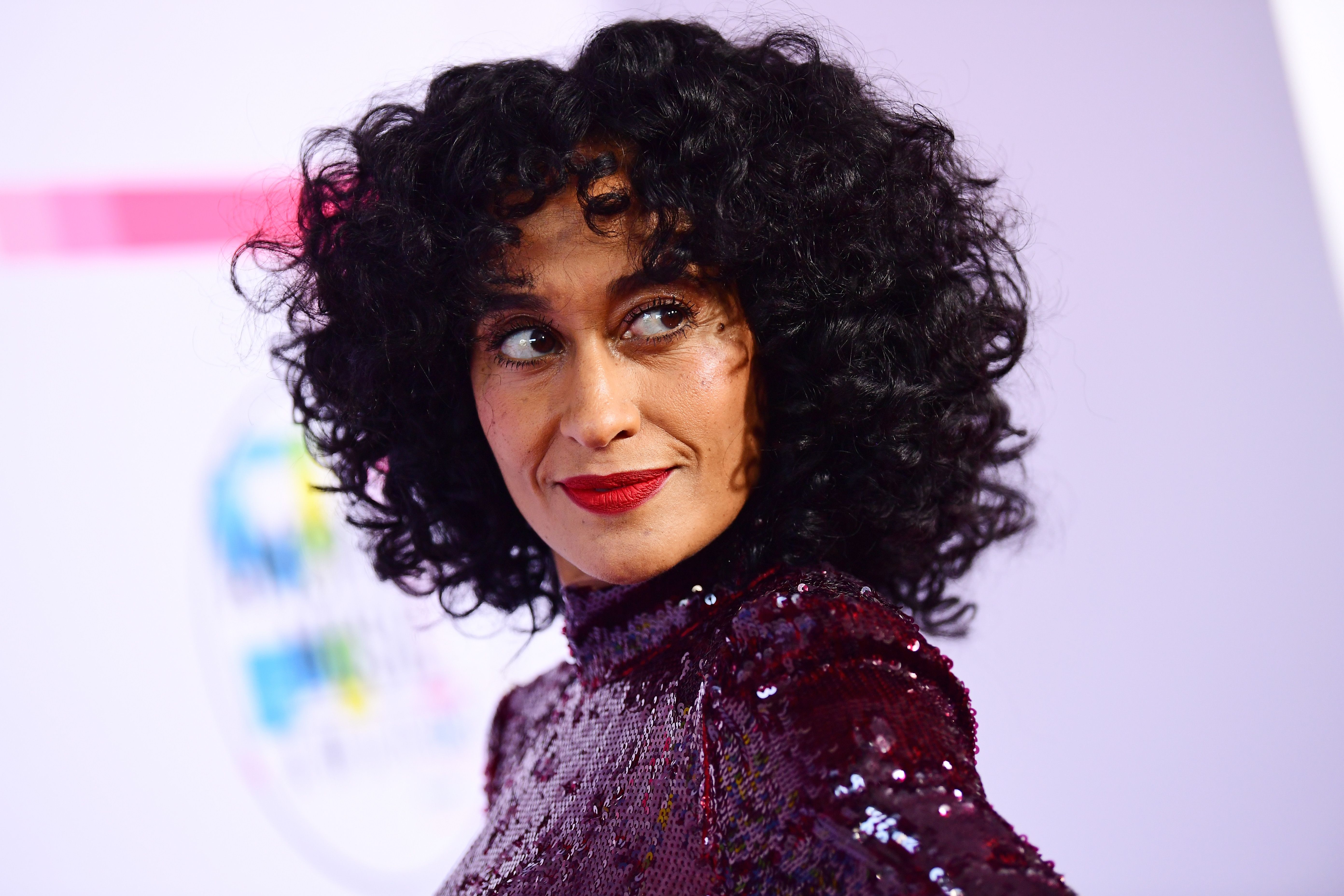 Tracee Ellis Ross at the 2017 American Music Awards at Microsoft Theater on November 19, 2017. | Photo: Getty Images
The actress was dressed in a black crop top coupled with black pants and a black half shoe in the shot. She had no makeup on, and her hair was styled in a long ponytail.
The picture seems to have been taken in her room, and it is certainly debatable if she prepared for the shot or, like Beyoncé, just woke up like that.
The outfit she wore in the shot was stylish yet casual. It must have reminded her fans why the famous actress deserved the Fashion Icon Award she recently received at this year's People's Choice Awards.
Ross was looking stunning as always in a white Alexander McQueen dress for the award ceremony, which she coupled with thigh-high leather boots.
During her acceptance speech, she joked about taking fashion as her lawfully wedded wife and thanked her fans for validating her shopping habit. Ross also thanked the magazine industry, the stylists, and the designers who have all worked with her throughout her career.
In the video, she got candid about the products she uses for skincare and detailed exactly how she makes use of them.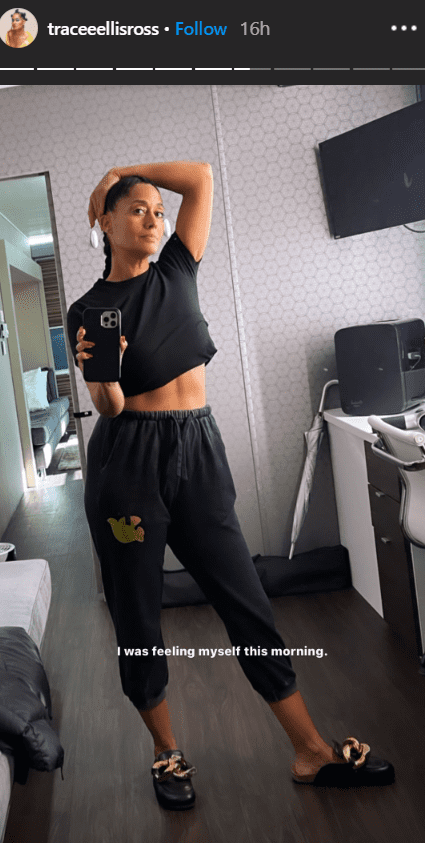 Tracee Ellis in a mirror selfie wearing a black crop top and sweat pants. | Photo: Instagram/traceeellisross
Ross expressed gratitude to her parents, who had a significant influence on her journey as a fashion enthusiast. She believes that fashion can be a tool, and that style has to do with the "how" and not the "what."
Perhaps that is what she had in mind back in 2018 when she appeared at the AMAs wearing no foundation and little make-up. She only wore concealer and lipstick.
Her makeup artist Lisa Storey admitted that she changed the actress' makeup ten times throughout the night. Storey also revealed that she replaced Ross's lipstick seven times on the same night.
Not wearing foundation for a ceremony of that magnitude speaks of confidence, and looking at Ross's near-perfect skin tone, it is not hard to see why the decision was an easy one.
Her skin makes it hard to believe she is 48, but Ross put in a lot of work to achieve those results. In 2019, she shared her full skincare routine in a video she made for Vogue.
In the video, she got candid about the products she uses for skincare and detailed exactly how she makes use of them. Some of the products include the Retrouve body oil, Biologique Le Grand Serum, Yon-Ka eye cream, and La Grande Creme.
With all of that and a great diet, Ross is one of those people who don't need a lot of makeup because their skin is always popping, and it is nothing less than she deserves.
Please fill in your e-mail so we can share with you our top stories!