Katy Perry Carried Rose Quartz Crystals to Attract the Male — inside Her Spiritual Beliefs
Pop singer Katy Perry, who is currently engaged to actor Orlando Bloom, has attracted a lot of attention throughout her career due to her spiritual beliefs.
Born in October 1984, Katy Perry is currently one of the world's most famous pop singers. Her career skyrocketed in 2008 after releasing her single "I Kissed a Girl" from her first album, "One of the Boys."
From that point on, she kept releasing successful pop albums, including "Teenage Dream," "Prism," and "Witness." The truth is that, initially, she tried to make a name for herself in the music industry as a gospel singer.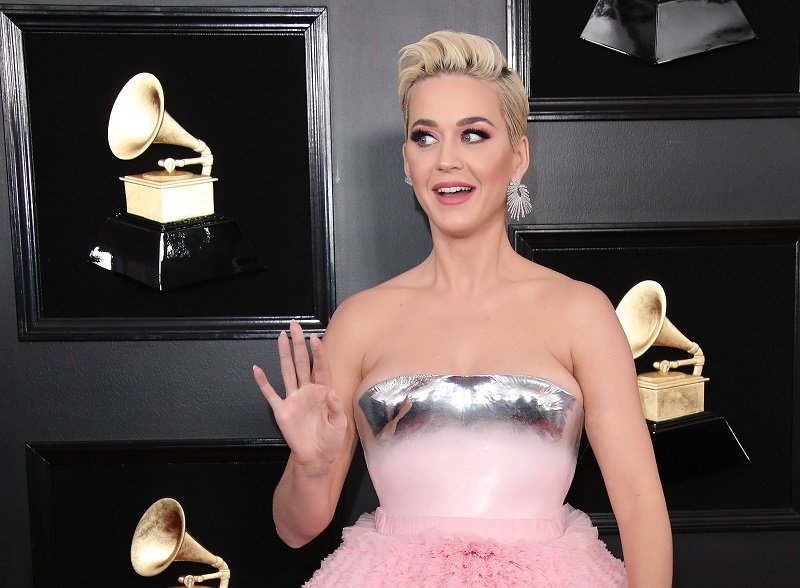 KATY PERRY'S UPBRINGING
Perry grew up in a conservative family as her parents are Pentecostal pastors who refuse to listen to rock or pop music. Apart from that, Perry was not allowed to watch MTV or VH1. Still, she wanted to be a musician.
Her first album, "Katy Hudson," was released in 2001, but it wasn't as well-received as she would have liked. To make matters worse, the label went bankrupt, so that was the end of her gospel career.
Seven years later, "I Kissed a Girl" was released, and it was probably quite difficult for Katy Perry's parents to listen to it as the song is about sexual exploration. However, it gave Perry world-wife fame.
In August 2020, Perry pointed out that people's relationship with their parents change "inevitably" regardless of who they are or how successful they become because, as parents get older, children become "more of the parent."
Apart from that, the "Roar" singer admitted that she had to make a choice in her 20s: she could either "agree to disagree" with her mom and dad or not have parents.
At the time, she stopped trying to change their "core belief system." Nowadays, Perry respects her parents' faith but also considers it doesn't make her feel like she has to believe in the same.
It is also important to remark that Mary and Keith Hudson, the singer's parents, have admitted that they actively pray for their pop-star daughter to live for Jesus.
In 2018, Perry admitted that she never left Jesus. Instead, she was "a little bit secular" and more focused on her career and the materialistic world. Since she reached her 30s, though, her life has been more about spirituality and wholeness.
[Carrying crystal] probably helped her attract men, but she couldn't keep them.
KATY PERRY IS ENGAGED
It was also in 2018 that the "Dark Horse" songstress stepped away from the music industry to focus more on her spiritual and emotional side, as well as her then-boyfriend Orlando Bloom.
Katy Perry and Orlando Bloom started dating in 2016, and after parting ways in March 2017, they got back together in February 2018. About one year later, they announced their engagement on social media.
Although the couple has not tied the knot yet, they revealed in March 2020 that Perry was expecting their first child together, a girl named Daisy Dove, who was born in August.
KATY PERRY'S BOYFRIENDS
Bloom has not been the only romantic relationship that Perry has had. In fact, she was married to British comedian Russell Brand for less than two years (October 2010 – December 2011). Apart from Brand, Perry dated John Mayer and Diplo.
Speaking of Perry's boyfriends, she attracted a lot of attention in 2014 after revealing that she carried "a lot of rose quartz" that reportedly attracted men. Her methods probably helped her attract men, but she couldn't keep them.
Fortunately, the pop star and mother of one is in a beautiful relationship with Bloom, a "very sensitive" man. She even admitted that one of the things that binds them together is their desire to "be more spiritually evolved."
In 2020, Katy Perry admitted that she had never had a partner willing to go on an emotional and spiritual journey until Orlando Bloom. At the moment, their relationship is still going strong, and she loves being a mom, as well.