NBA Star Kevin Durant Is Not Yet Married at 32 — Discover 5 Facts about His Career & Love Life
NBA star Kevin Durant is a seasoned basketball player who has made a name for himself in over a decade as an NBA champion. However, Durant is yet to take his love life to the next level. Here are tidbits about his lifestyle. 
NBA star Kevin Durant is well on his way to getting a tag among the world's greatest basketball players with decades in the basketball world and as one of the most decorated players.
It is safe to say that Durant worked his way up to stardom and has earned every one of his accolades. While the famous sportsman has a sterling career, much is not known about his love life, as he mostly keeps it under wraps. Here is a look into his life over the years.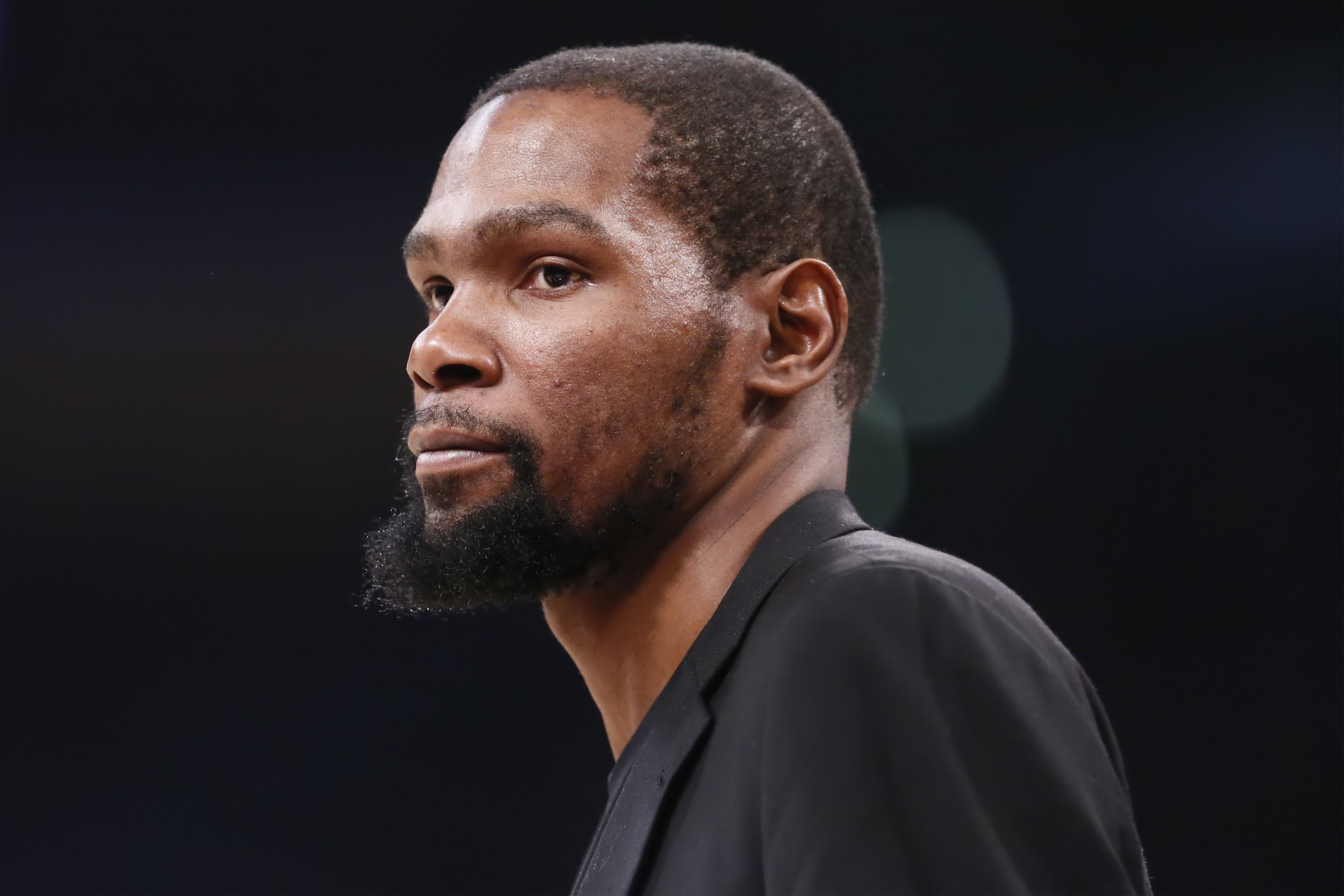 NOT ALWAYS ABOUT BASKETBALL
When Durant, also known as "KD," was a child, he was quite fascinated by weather forecasters, and he often dreamed of being one. However, his meteorology dreams morphed into sports. 
It seems Durant was not done with meteorology as he made thunderous milestones in the NBA. As a youngster, he won the NBA Rookie of the Year and became one of the youngest NBA players to win the title alongside LeBron James. 
HUMBLE BEGINNINGS 
While his meteorology dreams were intact, Kevin's family reminded him of how tall he was and how his height was a blessing. His peers would often make fun of him due to his growth sprout.
Durant knows his way around clamping down on critics in the pettiest ways.
However, his grandmother was a big influence on his body image positivity as she constantly reminded him that being tall was an advantage. She also helped him keep basketball at the back of his mind. 
DURANT'S JERSEY HOLDS A MEMORY
When he got picked during the 2007 NBA draft, Durant played with the number 35 for a long time. The number holds a dear memory and belonged to his baseball catalyst. Durant used the jersey number to honor the memories of his late friend, Charles Craig.
Craig played a pivotal role in seeing Durant become a skilled basketball player. However, his life was cut short at the age of 35 when he was shot multiple times at a bar. Durant was 16 years old at the time. The jersey was retired by the Texas Longhorns.
DURANT WAS ONCE ENGAGED 
His love life is private, but his high profile relationship with fellow basketball star Monica Wright piqued the interest of his fans. Although the pair was secretive about their relationship, fans were aware of snippets. 
At the time of their engagement, Wright, who is a WNBA star, confirmed that they were engaged after her team, Minnesota Lynx's victory over the Phoenix Mercury. Wright and Durant's dating history went as far back as high school. 
DURANT CAN BE PETTY 
When the NBA star is not busy with his job, he sometimes takes time off to interact with fans on social media, and Durant knows his way around clamping down on critics in the pettiest ways.
One of his exchanges made headlines when fans showed their displeasure at how he chose the Clippers over the Lakers. One critic struck a chord, and Durant made a comeback by following the critic's girlfriend on social media and also liking her photos.
There was, however, no hard feelings coming from the star player who was basically indulging fans and critics alike, as he ended the media interactions on a light note.