Kevin Durant and Dad Wayne Pratt Did Not Always Have a Good Relationship – Inside Their Journey
Kevin Durant is one of the most prolific scorers in the history of the NBA. However, he has also had a bit of a rough past through all of his fame, especially with his father.
Kevin Durant's success in the NBA was through sheer hard work and skill. Known as the "Slim Reaper" to hoop fans, the Brooklyn Nets forward has helped redefine what scoring means in the league. 
This season, however, the basketball star is recuperating after he tore his Achilles last year. Last month, he shared a picture with his father, Wayne Pratt, at what appeared to be a training match.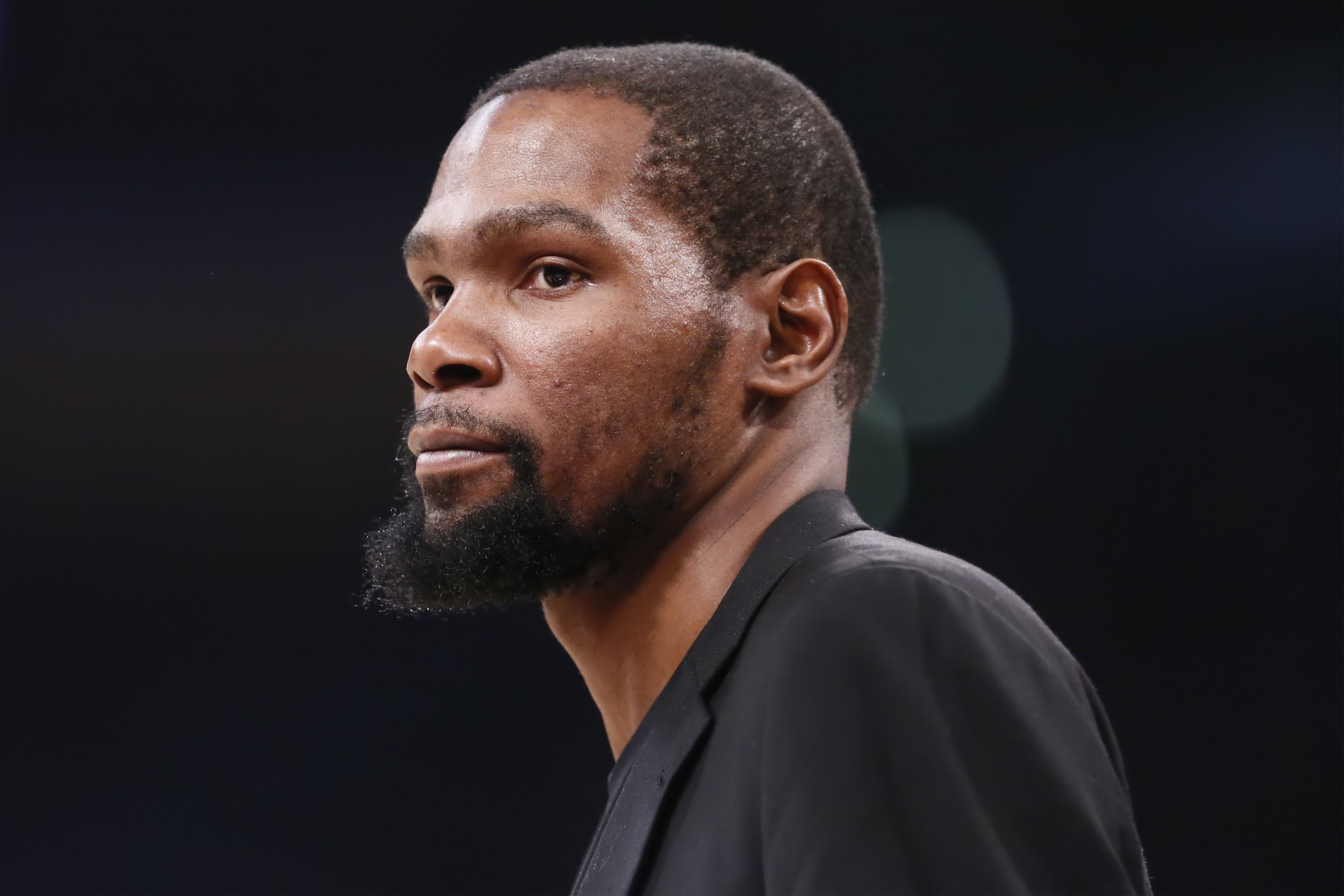 Fans who are familiar with Durant know much about his exploits on the court. However, not many know his relationship with Pratt. While his mother, Wanda Durant, has been a significant factor in his life, his father hasn't been much of one. 
In a letter to Durant on Fathers' Day, Pratt finally shed light on what has been a bit of an estranged relationship. Beginning the letter, Pratt said,
"I am so proud to call you my son! I see your success, and I see how God's light and love has helped you overcome so many life challenges that are directly tied to me." 
Pratt went on to share some history concerning his life and how he could not be there for his son. Apparently, he had abandoned Durant, one of his siblings, and his mother decades back. 
Feeling that he couldn't cope with life, Pratt walked out on his family. However, he soon took a job as a police officer. That increased responsibility caused him to want to return to his son. 
As expected, Durant was hesitant to reconnect with his father at the onset.
Eventually, Pratt came around and tried to integrate himself into Durant's life once more. At that time, Durant was a high school basketball prospect with aspirations of being in the league.
As expected, Durant was hesitant to reconnect with his father at the onset. Pratt reminisced on all the milestones he missed, saying in his letter: 
"I regret missing out on your first day of school, your first haircut, holidays, and the first day you picked up a basketball."
The story does appear to have a happy ending, however. Pratt and Durant have reconciled and are now on good terms. 
However, the parent that most of Durant's fans are familiar with is his mother, Wanda. Mama Durant has always been with her son, watching just about every game he has starred in. 
Durant even gave his mother a now-famous appreciation when he won the league MVP title in 2014. In his acceptance speech, a teary-eyed Durant called his mother "the real MVP." 
As for Pratt, he still works as a police officer and an assistant basketball coach. Now he enjoys being with his son as much as he can.