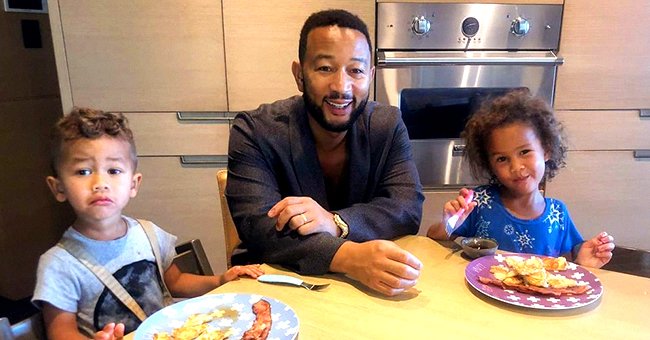 Instagram/johnlegend
Chrissy Teigen Leaves Fans in Awe Showing Her Son in a Red Outfit Looking like Dad John Legend
Miles Theodore, son of American model and television personality Chrissy Teigen, looked just like his father John Legend as he posed in a red outfit. Fans of the couple could not stop gushing about the uncanny resemblance.
Child resemblance is a fickle thing. On several occasions, children have been born looking nothing like their parents, while other times they are their spitting images, be it the mother or father. Or even both.
Singer John Legend falls under the category of parents who literally gave birth to their own twin. His 2-year-old son, Miles Theodore, has grown up to be a perfect replica of the 41-year-old.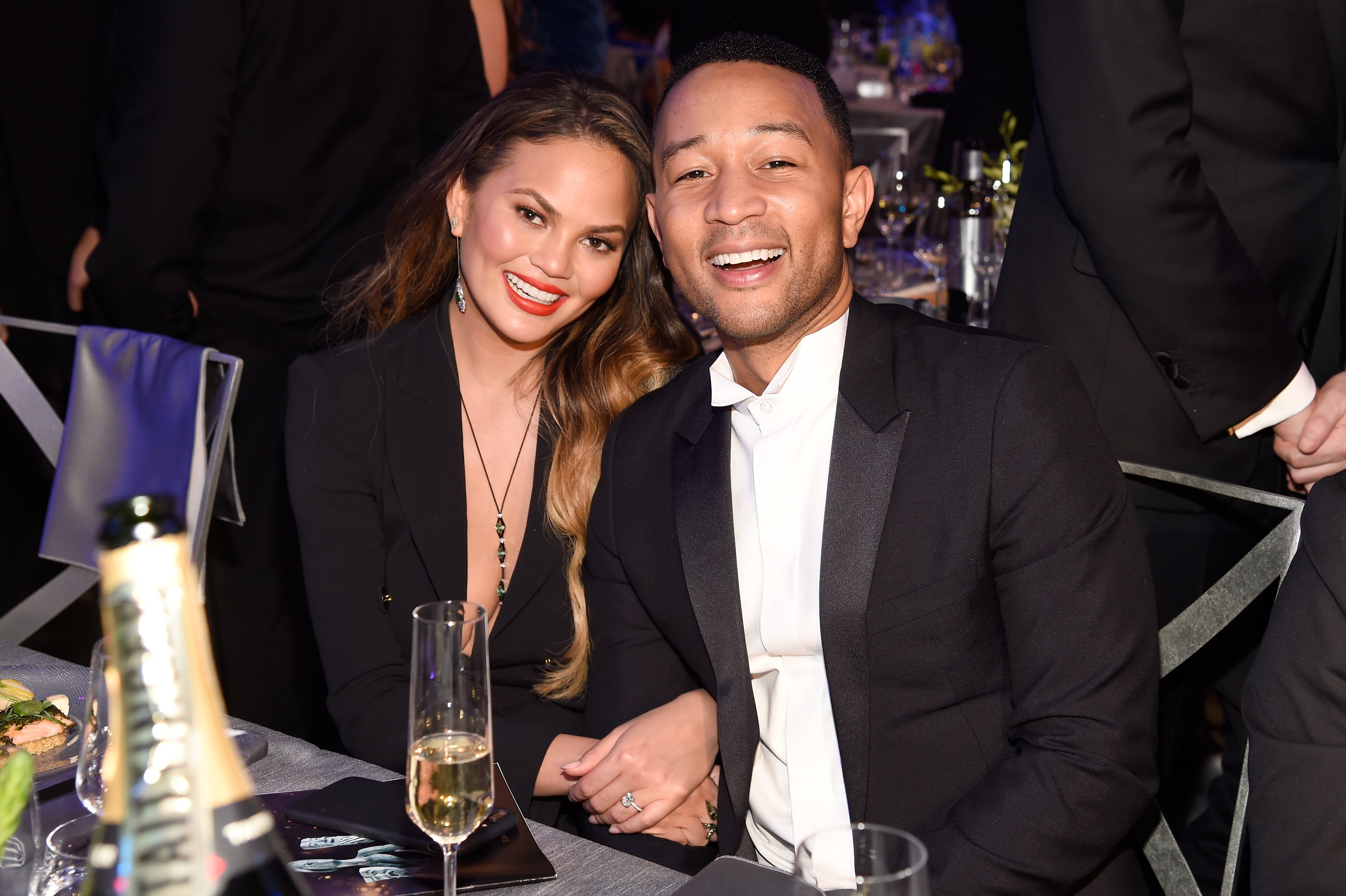 Chrissy Teigen and John Legend attend the Annual Screen Actors Guild Awards in Los Angeles on January 29, 2017. | Photo: Getty Images
The striking resemblance was clearly seen in a new photo of the boy on his mom, Chrissy Teigen's Instagram page. The adorable shot, posted just yesterday, showed the tot dressed in full red pajamas and matching feet warmers.
He was sitting on the ground holding on to what looked like a water bottle shaped like a Christmas ornament. The cute toddler struck up a comical facial expression, and at that moment, all the world could see was the face of his father.
Teigen, however, did not stop there as she went on a photo posting spree. The 34-year-old continued to share several sweet snapshots of her family, much to the excitement of her followers.
The first photo was of Miles playing in a toy truck as he smiled sweetly at his mother. He looked super cute dressed in a black and grey matching tie-dye combo.
She recently shared a photo of her cuddling her mother while reflecting on the four hardest days of her life.
The model shared another wholesome shot of her and Legend sharing a kiss. She also posted a hilarious selfie of both of them posing with their faces painted silver. She then finished with a sweet shot of their daughter Luna smiling in bed.
It is safe to say Teigen is finding solace in her family after suffering a tragic miscarriage in September. Following the incident, the grieving mother shared heartbreaking photos from the painful time in the hospital.
Though the photos were not particularly well-received, the star made a clear point that she wanted every bit of her life documented, both the good and the bad. That is why these past months, she has kept her followers updated with sweet photos from moments in her life.
She recently shared a photo of her cuddling her mother while reflecting on the four hardest days of her life — clearly referring to her miscarriage. Earlier this month, the star also posted a handsome photo of Miles impeccably dressed as he posed by a tree.
During Halloween, Teigen shared a series of pictures that showed the family fully decked out in their colorful costumes. In May, during Miles' birthday, she posted a series of photos that documented the big day.
Legend also took to his Instagram to commemorate the special day with a sweet snapshot of the adorable tot. Evidently, both parents have enough love to go around for their little boy.
Please fill in your e-mail so we can share with you our top stories!