Chrissy Teigen Opens up about Miscarriage Following Husband John Legend's Emotional Tribute
Chrissy Teigen and John Legend are currently mourning the loss of their unborn child, but the couple is holding on and relying on each other for comfort.
Although Legend has been somewhat open regarding the miscarriage, Teigen has remained more private. However, the 34-year-old recently reacted to a powerful message shared by her husband on social media.
On Friday, Teigen took to her Instagram account to re-post her husband's heartfelt words, adding that the couple is quiet but okay and that they love all their fans very much.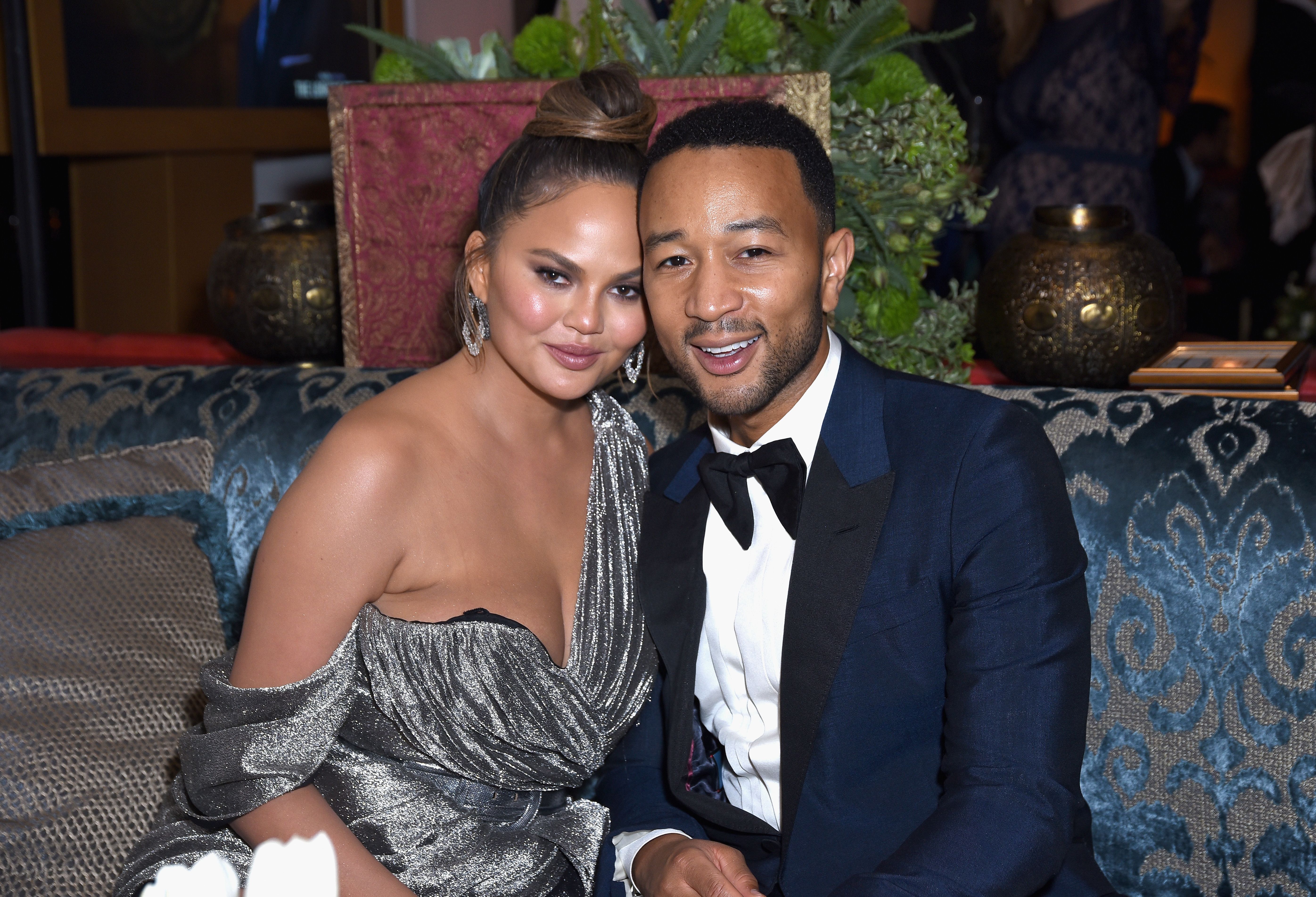 MOURNING
On October 1, the model revealed the heartbreaking news by posting a photo of herself crying at the hospital after learning that the doctors were unable to save her baby. She wrote:
"We were never able to stop the bleeding and give our baby the fluids he needed, despite bags and bags of blood transfusions. It just wasn't enough."
Heartbroken, the mother-of-two said that they were shocked and in "the kind of deep pain you only hear about," a pain that they had never felt before.
Even though he wasn't born, the couple decided to name the baby Jack, adding that he fought so hard to be a part of their family and forever will be.
A SONG FOR TEIGEN
Recently, during the Billboard Music Awards, Legend took the stage to perform the song "Never Break," which he dedicated to his wife. He later honored her with a lengthier tribute on social media.
They have two children together - four-year-old daughter Luna and two-year-old son Miles.
In the message, the 41-year-old singer wrote that he loves and cherishes Teigen, as well as their family, very much and that they have experienced the "highest highs and lowest lows together."
He also shared that watching his wife carrying their children has been quite a moving and humbling experience for him and that he was in "awe" of the strength she showed during the harshest of challenges.
This is for Chrissy. I love and cherish you and our family so much. We've experienced the highest highs and lowest lows together. Watching you carry our children has been so moving and humbling. https://t.co/4dAGhlFzZ0

— John Legend (@johnlegend) October 16, 2020
FOR BETTER OR FOR WORSE
Legend assured Teigen that, no matter how long they walk this earth, they will hold each other's hands through every up and down, and through every test. He recalled:
"We promised each other this on our wedding day seven years ago, and every challenge we've faced has made that promise more powerful, more resilient. Our love will remain"
The couple met back in 2006 and tied the knot in 2013. They have two children together - four-year-old daughter Luna and two-year-old son Miles.